How Go HighLevel Got My Attention
I first came across the company known as Go HighLevel when I was looking at moving away from Salesforce back in early 2019. My focus task at hand was to be reviewing and creating a matrix of potential CRMs to replace Salesforce but I was only a quarter of the way through my task when I stumbled across GHL (Go HighLevel).
 My frustration was fumbling through 6 different softwares, trying to reconcile leads and connect integrations and zaps between softwares it was quite a clunky mess. I move fast and cover a lot of ground, when I need to use multiple software the term fast doesn't make sense. Using Ontraport was a painful experience for such a popular name brand in CRM software it was a clunky dinosaur in my opinion. 
The moment I picked up GHL I was impressed by the sheer ease of use and vast feature set that allowed me to do everything software like ClickFunnels and Ontraport did but for less of an expense and all in one.
If you cant read the entire Product assessment of Go High Level, then here are the key items that you need to know GHL covers.
Here are those key features in short and by no means limited to only these features:
Simplifying Lead Management with Go HighLevel:
Go HighLevel streamlines lead management, eliminating the need for multiple software tools.
Unified platform captures, organizes, and nurtures leads within one interface.
Intuitive dashboard tracks interactions, segments leads, and automates follow-up processes.
Boosts conversion rates by ensuring no leads fall through the cracks.
Effective Sales Funnel Building with Go HighLevel:
Go HighLevel facilitates designing and optimizing sales funnels.
Drag-and-drop interface visually maps out customer journey stages.
Integrated tools for landing pages, lead capture forms, and intelligent tagging.
Tracks interactions and triggers automated responses for enhanced funnel effectiveness.
Maximizing Email Marketing with Go HighLevel:
Go HighLevel's email capabilities enhance engagement and conversions.
Creates visually appealing email campaigns and segments the audience.
Advanced analytics track open rates, click-through rates, and conversions.
SMS marketing and two-way messaging integration for holistic communication.
Harnessing Local SEO with Go HighLevel:
Go HighLevel's local SEO features cater to the importance of local search.
Monitors local search performance, tracks keyword rankings, and analyzes online visibility.
Identifies local search trends to optimize content for specific geographical areas.
Link-building tools aid in acquiring authoritative local backlinks for improved credibility.

Why You Should At Least Consider This SaaS Product
The features are a plenty and they cover so much ground you can cancel a lot of now redundant softwares. Thanks to Go High Level you can run a all in one marketing software that just gets sales. A lot of care and thought has gone into this software to make it a full funnel marketing platform.
Some Key Highlights:
CRM Software Comparison: Go HighLevel vs Salesforce
A detailed comparison of Go HighLevel and Salesforce, highlighting the strengths and weaknesses of each CRM platform.

Simplifying Lead Management with Go HighLevel
Discuss how Go HighLevel streamlines lead management processes compared to using multiple software tools.

All-in-One Marketing Solutions: Go HighLevel Benefits
Explore the advantages of using an all-in-one marketing platform like Go HighLevel, emphasizing cost-efficiency and feature integration.

Effective Sales Funnel Building with Go HighLevel
Step-by-step guide on how to create and optimize sales funnels using Go HighLevel's tools.

Maximizing Email Marketing with Go HighLevel
Tips and strategies for leveraging Go HighLevel's email marketing features to engage and nurture leads.

SMS Marketing Strategies with Go HighLevel
Insight into the benefits of two-way SMS messaging and how Go HighLevel's built-in feature can enhance customer communication.

ROI Tracking: Analyzing Paid Ad Campaigns in Go HighLevel
A guide on utilizing Go HighLevel's paid ad campaign reporting to measure the effectiveness of marketing efforts.

Harnessing Local SEO with Go HighLevel
Exploring the local SEO reporting and link-building options within Go HighLevel for improved online visibility.

Interactive Lead Generation: Forms and Quizzes in Go HighLevel
How to create engaging lead capture forms and quizzes using Go HighLevel's tools to gather valuable customer insights.

Automating Workflows: Go HighLevel's Intelligent Tagging and Triggers
Detailed explanation of how Go HighLevel's automation features simplify complex workflows and save time.

Seamless Integrations: Go HighLevel and Zapier
How Go HighLevel's inbuilt automation capabilities compare to using third-party integrations like Zapier.

Optimizing Sales Pipelines with Go HighLevel's CRM Board
Tips for effectively managing leads and sales pipelines using Go HighLevel's intuitive CRM board.

Visualizing Success: Sales Funnel Visualization in Go HighLevel
A guide to using Go HighLevel's sales funnel visualization dashboard to track and optimize conversions.

Scaling with Sub Accounts: Go HighLevel for Franchises and Agencies
Exploring the benefits of using Go HighLevel's sub-accounts feature for managing multiple clients or locations.

Team Collaboration: Managing Teams in Go HighLevel
Highlighting the team management features of Go HighLevel, including access permissions and granular controls.

Customer Success Stories: Real-Life Examples of Go HighLevel's Impact
Showcase how businesses have achieved success using Go HighLevel and its comprehensive feature set.

Getting Started with Go HighLevel: Setup and Onboarding Guide
Step-by-step instructions for new users on how to set up their Go HighLevel account and get started.

GHL Updates and New Features: Staying Ahead of the Curve
Regularly update your audience with the latest enhancements and additions to Go HighLevel's features.
There are possibly another 40 features I could rattle off to impress you but these are the main ones that grabbed my attention. Having all this on one easy to use platform is nuts. An entire business can be managed from this software with ease and another win is that you can manage teams in here as well. I love this feature and how granular the controls are for permissions of access. 
Basically you can get rid of these software below when you use Go High Level. *This is also out of date as the team at GHL ship features FAST! they literally spend hours each week building new features that their user base does not have yet but votes on how important they are to the product. GHL takes this seriously so using GHL you don't need the Slacks, Hubspots, Calendly links etc you will have GHL>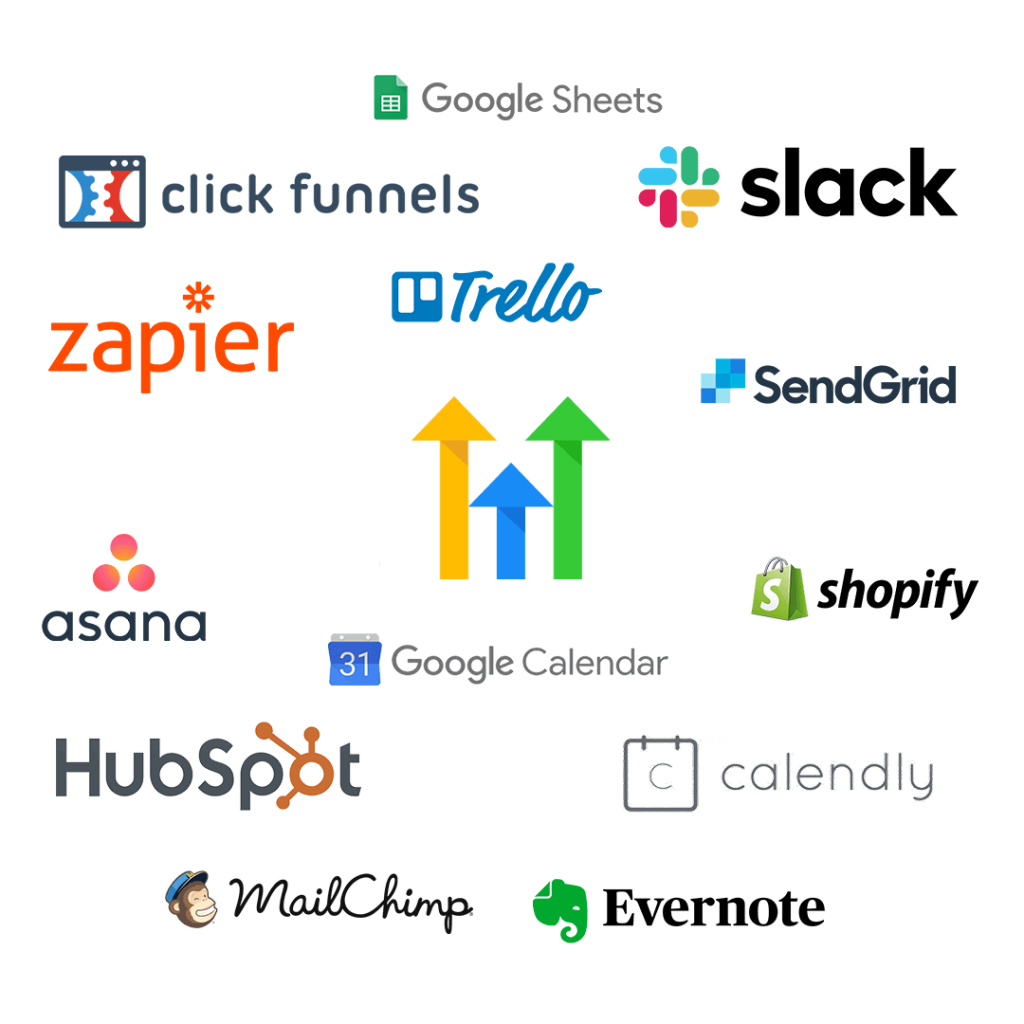 What Does Go HighLevel Cost?
The interesting thing about GHL that many competitors can not hold a candle in comparison is the limitations. For the price of subscription a lot of competitors put limits on plans, where Go High Level shines is the lack of limits placed on subscribers.
Monthly $99.00 USD or $297.00 USD
What Subscription Plans Does High Level Offer?
There are several plans available for subscribers to Go High Level.
Light Plan for $99.00 USD per month.
Full Plan for $297.00 USD per month.
Software SaaS Plan for $497.00 USD per month.
There are also some community marketplace subscriptions available as well that make the software even more powerful as if it was not the number 1 software already.
 How Go High Level Compares To The Other Tools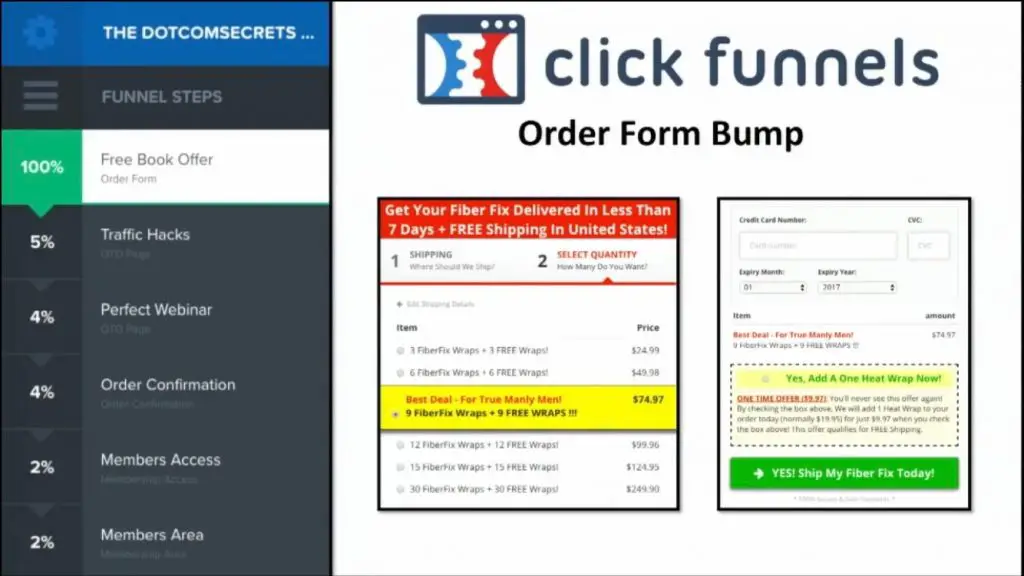 How Does The Price of Go HighLevel Compare To ClickFunnels?
To be fair ClickFunnels and GHL are on par with each other in terms of pricing per plan. The smaller plans for each are $99.00 USD per month with the next step up plan being a $297.00 USD per month subscription.
The difference comes in limitations. ClickFunnels limits custom domains and email, SMS features but Go High Level does not limit these.
How Does The Price of Go HighLevel Compare To Active Campaign?
The price of GHL compares quite well when you weigh up the limits that Active Campaign enforces on its plans. The more list size you have the more you pay and thats fair but Go High Level has said it does not matter how many list size you have its an unlimited number within all plans.
Active  Campaign hasnt budged on the limits. The only innovation on their behalf is they have finally released landing pages as a feature as of December 2020.
How Does The Price of Go HighLevel Compare To Ontraport?
I wont even bother comparing the two platforms. My experience with Ontraport is that its an elephant in the CRM jungle. I say elephant because I found it big, chunky also clunky and slow moving. Yes it has some powerful features but while you wait for them to load in just about any other software you could of done 2 to 3 more things while waiting for Ontraport to load.
Ive moved away from Ontraport and to be fair they were the main reason that I went all in on Go HighLevel. I was using Ontraport at the agency and it was a huge headache for all people involved.
After some testing with GHL I put the product pitch to my CEO who was all in and we started migrating away from Ontraport. We now get more done in less time with more options at a fraction of the price.
How Does The Price of Go HighLevel Compare To HubSpot?
You will be pleasantly suprised that Go HighLevel is more customer friendly on price points than HubSpot and it provides far more features. Funny that a smaller lesser known software like Go HighLevel can take the competition right to the big boys like HubSpot and do what they do just as well but put the customer at the forefront of their product.
The List of Softwares To Cancel If You Use Go HighLevel
Go High Level Is Built For Lead Generation
The defining function of GHL is that it was built by lead generation marketers for business to master their own lead generation campaigns. With all the bells and whistles that it has the primary function is to make driving leads to an appointment form or calendar super simple.
The scheduling system is quite robust but retain ssimplicity for all levels of expereince to implement the form and calendar. Using a tried and tested process that looks like this:
Traffic campaign
Landing page
Lead form
Calendar schedule booking system
Email follow up system to remind people to show up
Followup emails post attending the appointment
Not rocket science but the number one growth factor for lead generation is this exact step by step approach. What I found really interesting is that the guys behind Go High Level Shaun Clark & Chase Buckner had a lead generation marketing agency and became frustrated with the CRMs and funnel builders on the market. This led them to develop their own platform that was purpose built to help people do lead generation better.
The most successful business are spawned from people who built the new company product or software to solve their own problems. This means that Go High Level was built to fill the gaps that the bigger softwares had. I really like the story behind GHL and from all my dealings with the company owners these are people who care about the future of this software and the community. A really refreshing sign. 
My Key Takeaway
This software is best for anyone who drives paid traffic, runs an appointment setting business or provides marketing services for clients. The ability to do everything in one platform is what most marketers dream of.
Saying that yes it is designed for marketers by marketers but that doesnt mean business owners can not make the most of this. For any business owner who depends on appointments and providing services this is the software that will grow your online business and referrals again and again.
I am still tinkering with the best way to use this for ecommerce businesses but no doubt it will be just as useful for a store as a service provider.
For the price you pay this is hands down a over delivery by the creators. I dont think its the peak either as new features are being developed and the community as it grows so does the integrations and endless feature set.
Im very happy with the software, the development team behind it and the future roadmap of where they want to take Go High level as an organisation. My final words are if you are serious about growing your online business give GHL a try at the very least and see if you can pay for one subscription software to do it all. Thanks for reading I value your feedback.
"The CRM and sales funnel industry is vast and very competitive. For a small lesser known software to gather as much momentum and positivity as Go High Level has means something special is being created here. I really went all in on this software moving everything over to GHL and Ive saved time, money and team resources because of how simple they make it. Thanks Shaun & Chase you guys have some real solid SaaS at High Level."