Start A Digital Agency
If you are interested in (and passionate about) SEO and Digital Marketing, then you may be thinking about how to start a digital marketing agency.
Here's what you need to know.
The Appeal of
Starting
Digital Marketing Agencies
Get Started & Get Clients If you are interested in (and passionate about) SEO and Digital Marketing, then you may be thinking about how to start a digital marketing agency. Here's what you need to know.
Are you ready to quit your job and become your own boss? If so, then starting a digital marketing agency may be the perfect option for you. You can generate serious revenue with this business, especially if you do it right.
You will also find that your local area is likely a customer-rich environment.
Every company is desperately trying to adapt to new-world technology. But often, they just don't know, what they don't know…
They know that almost every one of their customers is carrying around a smartphone and that the internet has become the new hunting ground for clients and consumers.
Because of this, business owners are struggling to figure out how to use the internet as a tool to expand their business.
That's where you come in…
A lot of businesses have already started doing 'traditional' online things.
They know they need to:
Design a website
Advertise events online
Market sales and/or products through an online store
Create an online shopping cart so that customers can make purchases from their own devices
And overall, each company or agency you target is getting relatively good at sharing information about themselves online. They may upload menus, personalize their social networks, or even try their hand at starting a blog!
But despite these well-meant attempts, most home-town businesses are still finding it difficult (if not impossible) to bring in traffic.
The truth is that there is a reason why their attempts are failing. But odds are also good that they simply do not understand how to fix it.
But what if you do?
What if you can fix the problem for them?
You can help these businesses stand out, rank, and connect with customers online. And in doing so, you can also reap incredible financial rewards for your expertise.
You Must Help Grow The Business
Start A Digital Agency
The Mindset Shift You Need to Start a Digital Marketing Agency
You have to accept the fact that overnight success isn't real. But, you also have to understand that what you put into it will pay off over time.
Successfully starting any business requires commitment, hustle. and hard work.
We're talking months of hard work, especially if you're bootstrapping and starting off without a team.
But what about costs?
There's no way around it… If you're considering how to start a digital marketing agency then you're going to incur some expenses…
Let's break it down.
$100 a year for web hosting
$10 bucks a month for a meetup
Local Networking Group Subscriptions ($20-$60 a month)
$49 a month for a Keyword tool
$30 a month extra in gas
$50 a month for coffee dates to schmooze new potential clients.
That's really it. Barring small miscellaneous costs, this is what it basically you probably won't need to flex your credit card that much to start this sort of digital marketing company.
The biggest cost, is your time and effort.
Many startups go wrong by focusing on the wrong things. They spend their time on things that they either don't understand, or that simply don't work. This makes them inefficient and ineffective.
Let's avoid these common pitfalls.
If you want to know what your critical priorities should be when starting a digital marketing agency, then this is the guide that you need to watch.
Thank you Miles Beckler for highlighting these points.
The most important things to remember are to keep your mindset geared for success, and to keep putting in the work… every day!
💰 Niche Down Start Small and Be Focused
When you're starting a business, there is a feeling that you should accept any customer who comes your way. Logically, the best way to do this is to tell the world that you're open for business.
When you read the backstory of many successful businesses, you'll realize that many companies did the opposite. Instead of targeting everyone, they started with a clearly defined business idea and a limited target audience. Let me give you an example:
Amazon: Started selling books online and then moved into other niches.
Facebook: A social media platform for Harvard, and then the world.
AppSumo: Offering software deals targeting online entrepreneurs then expanded into SaaS and other sectors.
The basic idea here is that you select your niche, dominate the market, and then grow.
There's a logic to this.
Source: Blue Ocean Strategy
Starting a business in a mature market is difficult. To gain a foothold in a market, you are forced to compete with established firms. Winning a client often comes at a value-cost trade-off; you are forced to cut costs or offer more value for money. Either way, your profit margins will be hit.
As an agency, niching down will help you overcome this problem by differentiating yourself from most of your competition. In addition to positioning yourself as a niche expert, you:
Reduce the number of competitors.
Can create relevant marketing material that appeals to your ideal client.
Make your sales and outreach more focused.
Simplify service delivery (clients in the same vertical often experience similar problems and offer similar solutions).
With a niche approach, you can gain recognition for your service, establish yourself in a sector, and then move into other verticals. In my case, I decided to focus on the SaaS niche initially.
Focusing exclusively on SaaS clients has helped customer acquisition. I've been able to grow my network quickly and deliver services faster. This has helped me secure more customers and improve my profit margins. Moreover, the more customers I have, the more referrals I receive. There's a snowball effect.
I recently expanded my service offering to a complementary market. I deliver white label services for agencies that work with companies in the marketing niche. The needs of my clients are similar to SaaS, and I've expanded the number of potential clients.
Hopefully, you can see the logic of niching down.
The Importance of Being A Disruptor
Earlier in this guide to agency pitching, I used a graphic from the book Blue Ocean Strategy. The authors of the book set out that disrupting your space will help you acquire more customers. Let me give you an example.
Before Russel Brunson, the idea of a sales funnel creator had never been discussed; you had landing page software and website builders.
When Russell Brunson launched Clickfunnels, he tried to condition the market to see sales funnels as one of the best ways to acquire customers. He then positioned Clickfunnels as the best solution to the problem. This gathered momentum and his software company exploded and is now one of the most recommended sales funnels softwares on the market, he disrupted a stagnant market.
Marc Benioff, the founder of Salesforce, did this extremely well by disrupting the CRM software for enterprise business market.  When the company was founded, he defined his mission as "the end of software" thats a statement if there ever was one to help stand out.
If you can disrupt your space and do things differently or provide a better customer experience, you'll find customer acquisition gets easier. I've tried to implement a few disruptive policies at Launch Space.
For example, most agencies will lock a client into a 6-12 month contract.
A contract offers safety for an agency. You know you'll get paid every month. Of course, a contract is a risk for a client. They need to commit tens of thousands of dollars of capital.
I don't ask clients to sign contracts and use the pay on results model. This approach eliminates a large amount of risk for my clients.
I borrowed the idea of reducing client risk after reading the book Sell Like Crazy by Sabri Suby, who runs the very successful King Kong marketing agency in Australia. Every agency has successful case studies to show off. Very few agencies put anything on the line for their clients.
If you want to grow your business fast, disrupt your niche. Do things differently. When it comes to agency pitching, be memorable.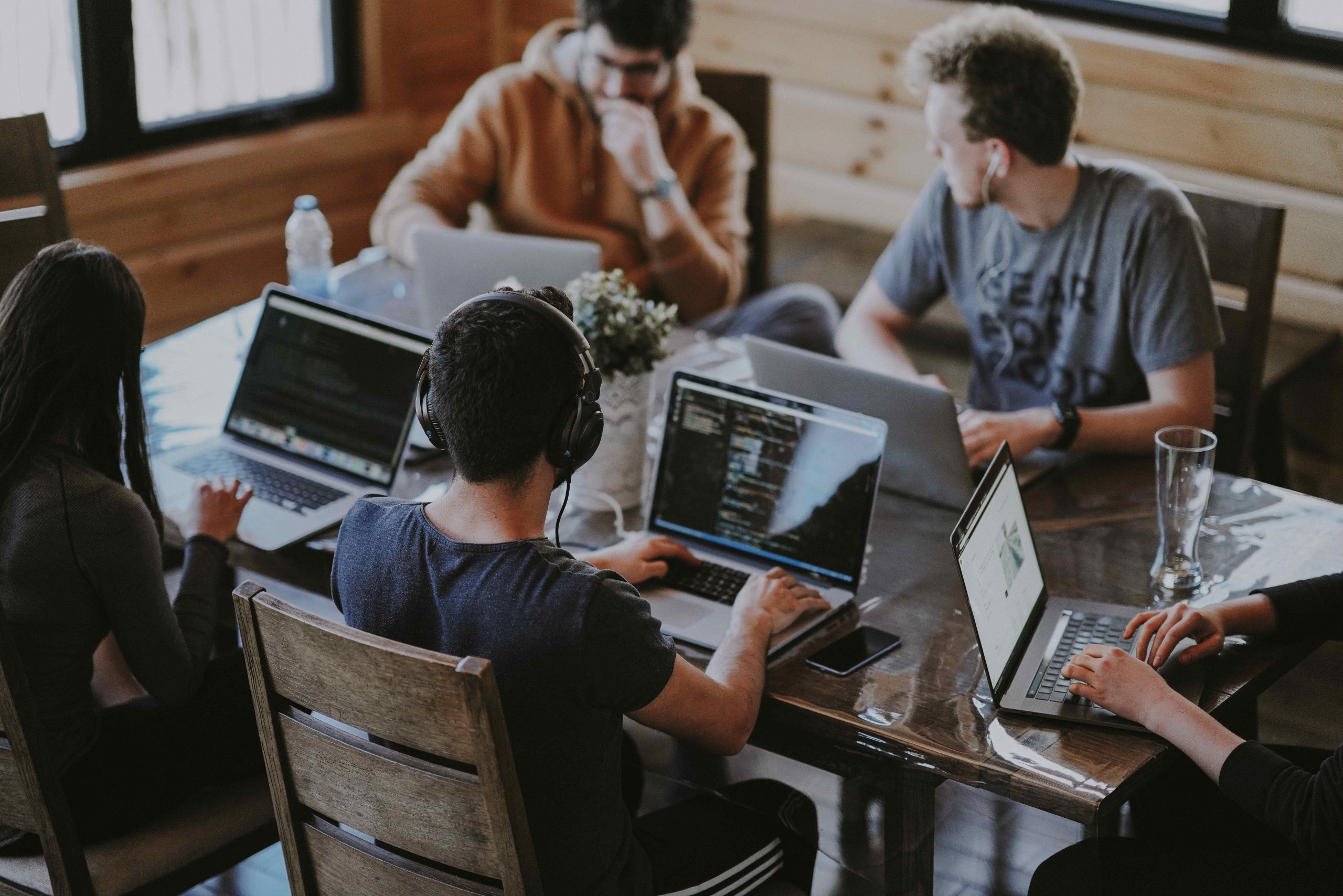 You've been building relationships, and have succeeded in gaining interest and desire.
Getting the Attention of Your New Clients – 3 Options
There is no "right way" to grow your agency, but there are effective strategies you can implement that have worked for many businesses. You can expect to get customers through a mixture of referrals, sales outreach, and cold leads in an agency setting. Client referrals will generally come from other agencies, your staff, or previous or existing clients.
In the next sections, I'll share some of the customer acquisition strategies that have worked for my business. Let's dive in.
Introductory Offers and Grandfather Pricing Strategy
When you're starting an agency, there are a couple of levers that you can play with to attract customers. My initial approach was quite simple. I decided to price my services cheaply to undercut the cost structure of the established competition.
As a startup, you can offer services for a low cost.
The only thing I had to factor in when I set my prices was how much I would charge for my time. I didn't have any additional overheads like staffing and tool costs. These are things your established competitors need to consider.
Having worked for an agency, I was lucky to have an insight into how much businesses are willing to pay for a professional service. The agency I worked for offers an entry-level SEO package of approximately USD 2,500 a month for 12 months. For that price, a client would get the promise of around five links a month and some additional SEO support. That's a $30,000 annual commitment.
I decided to offer SEO support for free; it doesn't take much of my time to undertake SEO support. I charged a fixed price of $200 per published guest post. I pitched this offer to a couple of companies, and one person showed interest.
That first lead provided me with a side income of $1,000 a month. I decided that I'd accept three clients at a minimum rate of $200 per post for five posts per month. Once I hit that number, I increased my rate to $250 but locked my first four clients in at $200 a month per post.
I'm currently offering my service at $250 per guest post. I'm still deciding whether I should go with the low-cost, high volume Walmart approach to business or offer a higher-cost service.
If you're starting, I recommend starting low and then increasing the cost of your service. The advantage of this pricing structure is that as your price increases, you'll find it easier to acquire customers because you'll have established your reputation. If client numbers drop for any reason, you can cut your overheads and decrease the service cost making your offer more financially competitive.
You have to show potential clients that you can actually make a difference in their business.
So how do you do that?
To sell online marketing services, you have to take business owners through four stages of development.
We call this the A.I.D.A. framework.
It stands for:
Attention
Interest
Desire
Action
This framework will help you to stand out. It will also make business owners want the services you have to offer. Once you understand this framework, you will understand one of the most fundamental principles of success as an agency.
Scale Up – Local Digital Marketing Services to Offer
Remember how you took that business owner through the 4 stages of the A.I.D.A. framework? (Attention, Interest, Desire, and Action?)
Well, each business owner in your client pool needs to do the same thing for their customers!
And since you know the formula and have the skills and confidence to implement it, you can offer them digital marketing services to help them crush their goals and put money in your own pocket at the same time!
There are a lot of business owners out there that need digital marketing help.
Of course, different skills are going to be more valuable than others to some business owners. Some strategies will differ from one another.
The main idea behind this option is to start marketing face-to-face.
The attention phase is not about focusing on sales.
Answer this question. When you go into any business, what is the first thing you see?
Businesses focus first on store appearance.
They seek to:
Build beautiful displays
Decorate with the right colors
Get the lighting just right
And overall, make the environment as impressive as possible to their customers
They know that capturing customer attention leads to greater customer interest.
Business owners need to achieve a similar effect online, but almost never realize there's a specific process to follow.
And that is where you come in to help them succeed in their goals.
Option #1… Door to Door, Networking, and Face to Face Attention
The main idea behind this option is to start marketing face-to-face.
Get out there and introduce yourself to local business owners. Sit down with people and learn about them.
Figure out what they do and what their goals are.
Ask questions, find out what struggles they're having, and ask them what they are doing to solve the issues.
Join a networking group and get yourself connected with other business owners.
The basic idea here is to start meeting people. Every entrepreneur is a potential client. But you don't want to start selling right now!
Right now, you just want to start meeting people. This is a great way to get the word out about what services you'll bring to the table, and build a lot of new face-to-face relationships.
The relationship is the keyword here!
Remember:
You are not a human sales machine.
You are a human, connecting with other humans.
This is vitally important!
One thing that those spammy emailers can't do that you can, shows up in person. Think of yourself as their personal online marketing agent.
Face to face, side by side…  there is true power in this mindset!
Option #2… Share results from Your Personal Site And Social Media Attention
The basic idea behind this strategy is to go through the process of building traffic first, either for yourself or someone else… and then to use that process as an example to show a local company what you can do for them.
You have to prove that you can actually help these sorts of companies if you want to grab their attention.
And the best way to do this is by showing them hard data and statistics from either your own affiliate marketing website, or from another client site that you've worked your marketing magic on.
You could also share:
Your WordPress site, your blog,
Your YouTube channel
Other social media platforms
The amount of new traffic you're getting,
The leads you're generating.
When an entrepreneur realizes that it's possible for them to get more customers through these digital marketing methods, you are definitely going to gain their attention.
And attention is the name of the game…
 Option #3… Facebook Ads, Website, SEO, Adwords, and other Digital Marketing
The idea behind this approach is to market online, usually using your own website and your social media sites as a platform for your agency.
Build a site for your agency. When local, small business owners are looking for a way to grow their business and you show up on the front page of Google, this is going to increase traffic and bring customers to you!
How do you show up on the first page? With SEO of course. You already know this, but you also have to learn SEO and apply it to your own business and use your own tools to market yourself first.
The two best ad platforms to use out there are:
Building an attractive website is awesome, but this is only the beginning of the process. You also have to get your site ranking through SEO content so local business owners can find you.
Generate high-quality, valuable content with tips that they can use, but also give them reasons for why they need digital marketing services as well.
You can do this through blogs, videos, social media posts, etc. Anything that you can do to both helps them and draw attention to yourself as a market leader.

Generating Interest and Desire in Your Digital Marketing Services
You might love what you do and have a passion for it, but you can't do online marketing for companies by only sitting behind your computer and working on your website.
I guess you could try picking up the phone and cold calling… But really? Cold calling!? People rarely pick up the phone for their mother, much less a sales call…
Generating interest for your marketing agency will require you to get up and take action beyond your computer. This is often the largest hurdle.
You'll seriously want to consider:
Joining a networking group
Meet up with other small business owners who are friends
Expand your overall circle of friends.
You can also use social media to reach out, but do not neglect face-to-face interaction with potential clients!
This is the magic ingredient you need to get off to a strong start!
Nothing creates more interest than running special free services that will benefit your potential client's business. And thankfully, there are a number of ways to give your customers value without spending a lot of money.
You can, for example, host a meetup group that's FREE for them.
Check out meetup.com, and register to host a group. It only costs $10 a month, and Meetup markets your group for you!
At each meetup, teach them one idea that will seriously help their business. They will love the advice, but they'll also most likely need help implementing it.
You can give advice or assistance as a way to build-up the relationship and bring them even more value. Everything you do that makes your potential client's life easier gets you just a little bit closer to closing a deal and gaining a customer.
Teach the value of email marketing. This is still effective and is often their biggest asset.
Go through a series on how they can generate customer leads to their business.
Lead generation is a super desirable skill.
When you prove that you know what you're talking about, and let them know that these are the things you offer in your digital marketing business, the shift in attention will be apparent. They will want what you have, because you are literally offering them easier money through an increase in customers and leads!
Once they see the value in your strategies, they'll want to know more!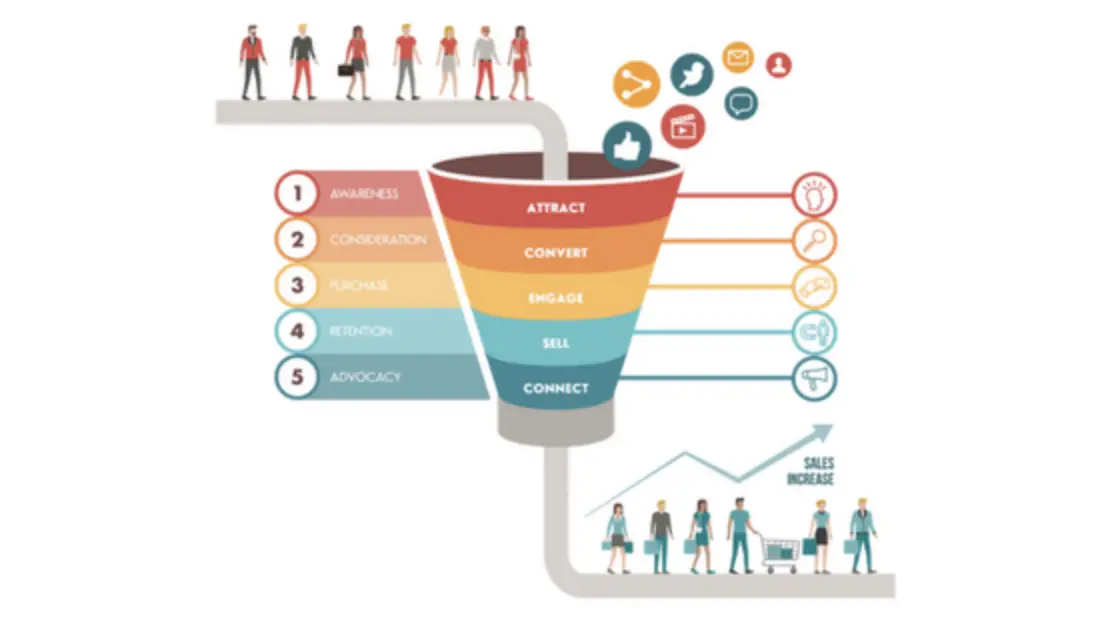 Selling Marketing Services – Get them to take Action
You've been building relationships, and have succeeded in gaining interest and desire.
Now, you offer an entry-level product.
I lead with a cheap keyword research package. In this package, you explain the basics of keywords and how they impact visibility online.
Then it's two easy steps;
First, define their top 20-40 keywords for them
Next, figure out which of these will get first-page ranking results.
Try selling these packages at $49, $69, or even $99. They don't actually even need to know what content marketing is at that point.
They might be a bit confused by this process at first, but that is why they need you!
Help them identify their business's most valuable real estate on Google. If they're not showing up on Google, they are definitely not getting the foot traffic that they could be getting.
Everyone uses Google to search for local companies. If they are not showing up, there is a 100% chance that they are losing business because of it!
Then, you lay out information about 'search volume per keyword' for them. This is the percentage of people searching for keywords relevant to their business and shows them the possible traffic they could be getting from each keyword that they're ranking for.
Tell them, "Look, if you actually ranked for all 20 of your best keyword phrases, you could be getting 30, 50, 100, or even 300,000 more visits per month!"
Boom! The light bulb is switched on, and they get that "Aha!" moment where they realize that this would not only get them serious traffic, but also money in their pocket!
You also let them know that ranking today doesn't mean what it used to mean. You never rank for eternity. Other businesses – even new ones – can dethrone their rankings and bump them down without notice.
This is why businesses need an agency like yours… To help them with this process.
It's your job to make them understand they are frankly ignoring all these valuable assets:
Qualified leads
Fast-paying customers
And quick sales
My Advice For Scaling Your Agency
It takes time to build an online marketing business. It requires patience and consistency. It also requires hard work. But if you want to reach that big-money goal, you have to put in the big-money hustle! This is where a lot of marketers actually fail!
Follow the A.I.D.A framework to bring in clients on your own, you will slowly create agency awareness for your business.
Choose one service to start with. In a sense, you almost want to go backwards through the second part of this article so that you can plan ahead. Here are the steps.
Step 1… Choose an Agency Model Starting Point.
Choose one of these to really focus on at first. What are you best at?
Facebook/social media marketing…
Building websites…
Or even start an SEO agency
Choose one and specialize in it right away. That is your starting point.
If you want to start helping local business in your area to gain more market share, more clients and more traffic, I HIGHLY recommend you master the Local SEO tactics to show results upfront.
Step 2… Determine a "loss leader," or 'cheap' service to get businesses in the door
This would be an inexpensive, small step for businesses to take before you pitch them your 'starter' product (keyword package, social media optimization, website audit, etc.).
The purpose of this product would be to grow trust, build relationships, showcase your skillset, and get them comfortable with handing money over to you… even if that amount of money is very small!
Step 3… Get Attention on You & Your Agency!
In this step, you choose one of the 3 options listed under the 'Get Attention' portion we discussed earlier, and focus on it. Remember… eventually you will conquer all three, but for now, you are going to focus and specialize to get the ball rolling!
Learn how to identify 'marketing weak points' in local businesses. Show the owners how to address and correct these issues in your free Meetup classes so that you can gain local attention and make business owners aware that YOU are the person who can solve their problems!
Step 4… Don't overthink it. Just do it!
Everyone starts as a sole-proprietor at first.
Here's what you DON'T need first:
An LLC,
A website that ranks number 1 for SEO in your town…
A team of employees…
A Facebook page with 10k likes…
or even a blog with 10,000 visits a day!
You just need to hustle and connect with a lot of small businesses to start your agency. After this, you build up that relationship and sell more services as it matures.
Step 5 Systemize Your Agency Products & Business Operations
My first online job was the Freelancing just to gain experience using Upwork and Fiverr marketplaces. This helped me get critical exposure to problem solving but it also helped me organise my delivery schedules and structure workflows.
The delivery became easier once I built my workflows and I could take on more work, but it got to a point I had to hire help. I really took to systems and structure fast this was where I shine and new employees found onboarding to be a smooth experience. The structure of workflows and detail in my SOP instructions were described as clear and concise and very easy to follow. This helped me get the sales while my team started fulfilling the work.
I would suggest mapping out your sales touch points visually so you know each step clearly. I would then also suggest for every service you have creating a clear visual map that shows each step A to Z. The detail and SOP technical delivery can be wiki based or doc based and not require a visual flowchart. But you must have this as a starting point with new employees.
The information you provide should include:
Job descriptions for all staff
Step-by-step guides for routine tasks performed by any member of staff
Induction training for new staff
List of contact details and access information for tools
You can save everything on ClickUp cards, docs or Notions pages.
Creating systems such as this puts you in a good position to scale a company fast. You can onboard staff quickly and get them working with minimal supervision and oversight.
I completely nerd out on organisational structure. With the right systems in place, you can scale what's working fast.
When it comes to systemizing my business, I use a combination of Notion, ClickUp and Google Docs. The tool that has really streamlined a LOT of agency processes and functionality is Go HighLevel the all in one funnel CRM tracking app you can get a free trial here. This software changed my business over the course of 3 weeks, you can see below just some of the software you can say goodbye to when using Highlevel.
Everyone in the company has access to all the information.
Having systems in place doesn't mean you won't encounter problems. Hiring new staff and ensuring that things are operating takes up a large amount of your time as the company grows. However, putting a structure in place to support your goals makes growing a company fast easier.
These are the fundamental elements that will literally make… or break… your success.
The idea behind this approach is to market online, usually using your own website and your social media sites as a platform for your agency.
Build a site for your agency. When local, small business owners are looking for a way to grow their business and you show up on the front page of Google, this is going to increase traffic and bring customers to you!
How do you show up on the first page? With SEO of course. You already know this, but you also have to learn SEO and apply it to your own business and use your own tools to market yourself first.
The two best ad platforms to use out there are:
Building an attractive website is awesome, but this is only the beginning of the process. You also have to get your site ranking through SEO content so local business owners can find you.
Generate high-quality, valuable content with tips that they can use, but also give them reasons for why they need digital marketing services as well.
You can do this through blogs, videos, social media posts, etc. Anything that you can do to both helps them and draw attention to yourself as a market leader.
You have to show potential clients that you can actually make a difference in their business.
5 MISTAKES TO AVOID WHEN STARTING YOUR DIGITAL AGENCY
I made some horrible decisions when I started and I hope that I can pass on my learnings so that you don't run into the same roadblocks I did. I see failure as opportunity and when you fail try to fail fast, this helps you learn and become a better business owner.
The more you grow your business the bigger challenges become and the more is at stake. When starting I went small until I felt confident it was time to scale. This was never a guessing game it was calculated and structured to slow the rollout of change.
A couple of points that you MUST master when starting out are:
Business 101
Business Operations
Finances & Accounting
Local Business Laws (in your state)
To have the basics in mind when building your business will help as you grow. Thats one thing I would of really wanted to know before investing in building the agency and then having to reconfigure to suit local laws or cover hidden charges when selling services.
Expensive Agency Mistakes to Avoid
Growing a business involves risk. You will have successes, and there will be failures. Rather obviously, you want to make the most of your successes and minimize the chance of failure. In this section of the guide to growing a business and agency pitching, I'll cover some common pitfalls that I've encountered.
Now let's go over 5 of my startup digital agency battle scars that you can avoid when building your new agency.
DON'T MONOPOLISE YOUR LEADS
Most budding freelancers and agency owners are reliant on referrals, which is a great, high quality/high converting source of potential clientele, but also highly inconsistent and unreliable. This can make trying to grow a team tricky business.
Likewise, many agencies rely on one traffic source to generate leads from (ex: Facebook, Google, LinkedIn, Instagram) and while these can be powerful 'on demand' sources of new prospects, they aren't owned or controlled by you and a sudden algorithm change could leave you in hot water.
To build a truly robust digital marketing business, create at least two sources from which you are able to generate leads for yourself to avoid the feast to famine cycles and the potential fallback of having your main lead source cut off.
I have at any time at least x4 traffic sources for new leads coming into the business sales funnel. This keeps the pipeline active and if Google wipes me out then the other three will continue to provide leads.
DON'T MONOPOLISE YOUR CLIENTS
My biggest problem was having a big whale client who was my biggest revenue earner within the agency. I would give this client 90% of my focus and attention.
What this means is that you have one client that represents about 80% of your monthly earnings. It's a big fish and one that you treasure dearly. You've built a whole team around being able to service this client but god forbid they should pull the plug one day and suddenly leave you scrambling desperately trying to replace the revenue and having to ax half your payroll.
When you have diversified the revenue across several accounts, it provides you with a buffer should a client churn (and they all eventually churn) and this means you will make sounder, less panicked and erratic decisions in your business.
DON'T HIRE BEFORE YOU CAN AFFORD TO
After signing the big whale client mentioned above I raced to hire some support very early on in my agency startup. I knew what services they wanted and what I could do and I worked out the hours required to deliver. This was what made me panic, while it was a set number of hours per week to fulfil on the service agreement I couldn't  commit to that in my day, I just couldn't.
This panic caused me to start looking for an assist to help share the delivery of hours. I had not even worked out the full contract details, what the P&L would look like and then my expenses to deliver the services. But here I was racing to hire a support to take on the workload.
Hiring too fast is my mistake with this example. I should have worked out the deal 100% and then reviewed what I needed to help me deliver the services be it a full time employee or an on demand contract role.
My mistake was making sure I could fulfil the service before working out the money. How wrong I was. This saw me bleeding out after month 3 thanks to not planning out the profit and loss details. The thing I didn't have worked out is that most new employees usually become super productive and pulling their weight around 3 months, its just the average I see after years of on-boarding training and managing digital talent.
Because of this, you should only ever hire if you have at least this amount of wages saved up in your business bank accounts. Until then, tap into contractors - whilst this is more expensive short term the benefit of this is a solid contractor will often come with bette processes than your own and these can be folded into your business for when you do hire.
Hiring People Who Don't Match Your Agency Culture
People are everything when it comes to growing your agency! There is no bigger threat than the one from within. Let competitors come and take clients but the real threat is internally for 99% of agencies.
It takes 1 bad apple to spoil the rest of the apple cart.
One of the biggest and most important investments that you will make in your business is your staff. Competent staff will help implement your business plans and propel the company forward. Incompetent staff can cause lasting damage to your reputation and force your agency to invest more human and financial resources to do the same amount of work.
As I've grown my agency, I've invested a lot of resources into finding qualified candidates.
I put a lot of emphasis on hiring accuracy of quantity or speed. The wrong employee can turn what was a creative enjoyable workplace into a toxic gossip led workplace fast.
I have a series of questions I ask and theres also key points iIm seeking in their written submission.
The process is straightforward:
Offer a competitive salary and opportunities for career advancement.
Test every job applicant before you create a shortlist of candidates.
Review their CV after the test. Then conduct your interview.
Offer a contract with a 3-month probationary period.
Put your candidates through your onboarding program.
Review results and retain the best staff.
As an agency owner, you'll need to make tough business decisions. Hiring and firing staff will likely be one of the hardest parts of the job. You must get this right. After all, your staff will play a key role in the growth of your agency.
FIRE BAD CLIENTS WITHOUT HESITATION
There is nothing I loathe more than an ungrateful, abusive client. The work we do helps build the clients business and with the skills we have the synergy if the client is aligned and invested can change their business for the better.
I will not have clients abuse or degrade employees, thats a huge red flag for me and I really have to interject if I see this.
Saying Yes to The Wrong Customer
Given that this article is all about agency pitching and how to grow your business fast, it might seem counterintuitive to discuss why you should turn down customers. However, I think it's important to touch on this topic.
As a growing business, you want to ensure that you allocate the resources you have available in the best possible way. If you're desperate for cash, then clearly you shouldn't turn down customers. You need to cover the cost of salaries, tools, and any other expenses that you might have. However, if you're not facing these issues, accepting any inquiry you receive will not make sense. I'll provide you with a recent example.
As part of my outreach, I received an inquiry from a marketing agency looking for support for a client in the motoring niche. Even though the client was not in my target niche, we agreed to take them on as a client. We agreed on the details of the contract and started working.
Two weeks into the contract, I realised we had made a mistake. It was taking us a lot longer to land guest posts than it would in the SaaS niche. Yet, I didn't want to disappoint the client.
Another two weeks passed. We failed to hit our targets, and it cost us a considerable investment of capital. As a company offering a "pay on results" model, the client had become an expense. We cut the contract.
Most agencies don't operate on a pay on results model. A contract like the one above might still make a profit. However, if you don't deliver results for your client, it will negatively impact your reputation. On a business karma scorecard, the cost outweighs the benefits.
Early on I didn't have the confidence to push back as much as I do now. I would take that 24hour deadline or that question"Can you do it cheaper?" now I wouldnt take such problematic requests.
I get it when you start out you need all the business you can get. You're scared that if you put your foot down and set boundaries and fire the client you'll lose the revenue and face potential bankruptcy.
I have been a recipient of abusive clients and Ive seen the impact problematic clients have on team and culture, they cut through everything you try to build by just being poison.
While the client may bring in a nice chunk of revenue in the long run you risk losing team members, risking business integrity and damaging your company culture. 
No client is worth that risk.
If you're dealing with a joy sucking vampire of a client, fire them. There are ways to end the relationship or open the dialogue for making the relationship more workable with setting expectations and conditions.
Some tactics to remove negative clients:
1 Raise your rates x4 times
2 Set the expectations and hold your ground
3 Refer to a partner agency
4 Part ways
This will help free up time recourses and mental capacity for new clients who align with your business.
DON'T GET TOO COCKY
When I hit the stride in my business and achieved revenue targets I had only ever dreamed about I started to get real cocky - thinking that I had it all figured out and had somehow worked out life itself. My ego blew up and I decided that I knew best. I stopped investing in mentors and stopped working on my own professional and personal development.
This backfired big time, to the point where I became a douchebag. Thats not me it never has been but here I was in a new industry killing it and making CREAM money thinking I was the man. Sadly thats not who I am or what I am about and it took a couple of chats to my team to understand that I had become a D bag.
Ineffective Agency Partnerships
When selecting an agency to partner with, find an agency that offers a complimentary service to yours and isn't interested in providing the solution you offer. For example, a company that exclusively offers web design or PPC services might be a logical partner for an SEO agency. For example, I've got a partnership of sorts with Jack Paxton from Top Growth Marketing, who manages the PPC campaigns for AppSumo.
However, as an SEO or content marketing agency, I'd skip a partnership with a PR agency. It might seem like a logical partnership opportunity, but you're probably offering competing services. At least that's my experience from viewing several failed PR and SEO agency partnerships.
Secondly, it is rare for an agency to promote your services to their clients actively.
The prime concern for most agencies is ensuring they maintain a good relationship with their clients. They don't want to endanger that relationship. Unless the partner agency has experience with your service provision, they probably won't recommend you.
In my opinion, agency partnerships should be a secondary sales channel. Focus on securing clients for your company directly. If you have additional capacity, you can test agency partnerships.
Stay focused on your values. Don't bite the ego apple. 
I am very hands on front line and thats what drew me to digital in the first place. It really was an experience I am not proud of, Ive always been a man of the people and putting people first. 
I want to be a leader who my team will follow. Thats how I live my day by day. Set the examples set the tone and then live that.
Final Thoughts on Scaling a Your Agency
You just need to hustle and connect with a lot of small businesses to start your agency. After this, you build up that relationship and sell more services as it matures.
These are the fundamental elements that will literally make… or break… your success.
I hope this post helps you! Let me know in the comments if you've got questions or if you need a few more tips. 
You might also enjoy reading ...