Learn: How To Start Dropshipping
This is an extensive training module for those wanting to start dropshipping products with their own store hands-free. I'll warn you now this is hard work and you need to be committed. It is competitive. Click the button below to get a directory of over 4,000 dropship ready suppliers.
Dropshipper Resource Hub
Everything you need to know to create and build a successful dropshipping business —
from fundamentals to advanced strategies and all the in-between sales tactics.
The dropshipping model is confusing at first but when you get the fundamentals down this model is very rewarding for fast movers and creative thinkers. Sit back and get your notepad ready, lets dive in.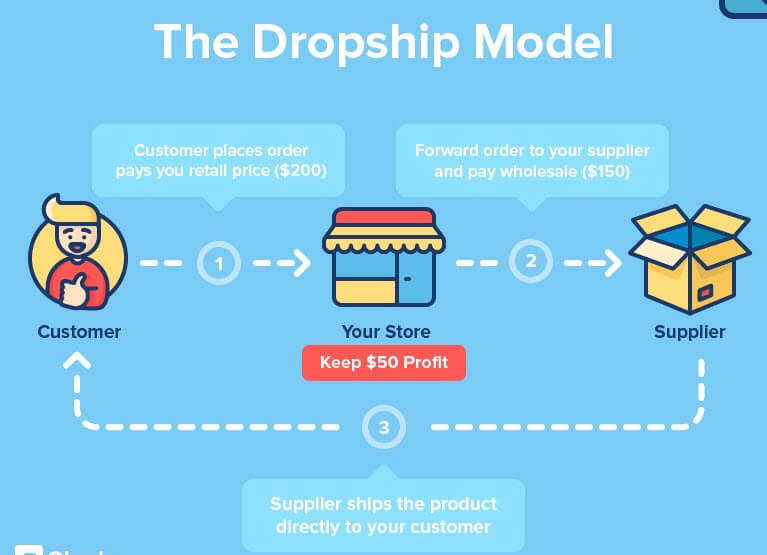 Learn dropshipping fundamentals
To really understand how this model works, the money you need to put in, the money you can expect to get out we must start with the why and then work through the financials so that you have clear expectations from day 1. If you don't understand the money side this might not be for you. Alternatively you can try the build an ecommerce brand learning track.
Foundations of dropshipping
You have to crawl before you can walk and thats where we start the learning in these modules.
How to research and price your dropship products
Finding unsaturated products is difficult unless you go into the weeds and really dive into the niches. The research I do is different from others and It only works if you look for the small wins first, because we want to build into our niche and gain momentum. Thats also where we learn how to price ourselves into the market landscape and not start a race to the bottom.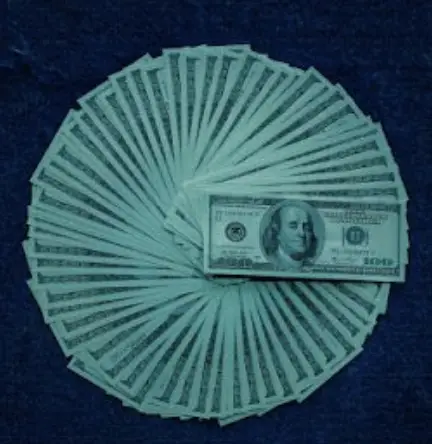 Product research & pricing
The riches are in the sub niches and so on. This module focuses on getting great products and selling them without doing it all for nothing.
How to find & contact dropship suppliers
A dropshipping store with nothing to dropship is a very sad store. The best way to make a functional store is to look out for dropship friendly suppliers and there are thousands of them available online, the trick is knowing how to find them. I will also show you the different types of dropship suppliers that we look for. 
Dropship suppliers
Every successful dropship store has their list of go to suppliers that help them get more sales, better margins and sell great products. The first step is finding them the second step reaching out.
How to get started dropshipping what you need
We will push forward here and start building the store from where we will be selling our products. This is optional for you to physically build the store or you can hire someone to do it for you. If you dont know where to start this is perfect for you!
Dropshipping starter pack
The barrier to get into dropshipping is very low it can take a low amount of time and starter expenses can be as low as $200 but i'll show you how to make that money last.
How to market and promote your dropship store
All the setup work you have done so far has led you to this point in time where it starts to get serious, you will now be putting your work out into the world for people to see, judge, engage with and support by purchasing products. It can be a little daunting, but the goal remains the same, build a beautiful store that provides unique product solutions to people who have specific problems. This is where we start marketing and advertising your dropship store.
Dropship marketing tactics
Marketing is about learning your perfect customer and providing a problem solution to them. Thats it.
How to get more with the same using conversions and testing
When you dropship you usually have budgets that you are willing to spend to sell products, but what about testing new products or tactics and focusing on conversion rate optimisation to get more sales with the same traffic? that is exactly what this module will be all about. Helping you get more from the same traffic using strategic techniques and tactics throughout your store and from your marketing and advertising efforts.
Conversion testing tactics
Everything we do here is a direct application of deploying a test that we can measure its success and then rolling out the tactic to create better conversions. This applies to the entire business.
How You Can A Start Dropshipping Business
My goal for you is to be able to build a ​streamlined, scalable, and sellable​ business ​asset that becomes more profitable and enjoyable to run overtime. we will research Google trends, competitors and emerging markets to build a profitable dropshipping business.
And you can work when and how you choose:
📝 No bad managers or bosses. I show you how to train your manufacturers, customers and partners to listen and understand your value to their business.
📝 No horror customers. You will learn how to part ways with bad customers and retain full reputation management.
📝 How you can only attend meetings that matter.. save more time. 💤
📝 Take time out to holiday and spend time with loved ones 👨‍👩‍👧‍👧​ and business continues to turn over.
📝 Control what you work on each day.
📝 Work from home or an office you decide. No more stuck on the freeway traffic standstill. 🚗​
📝 You will learn how to delegate tasks to the most appropriate resource. This frees you up to build the business.
I hope you can start to see how lucrative this is to your finances, your health and mental stimulation. Build a business you love to work in and satisfy the mind.
What Is Dropshipping?
The overview of how each step of dropship works.
Defining dropshipping
Dropshipping is an order fulfillment method where a store doesn't keep the products it sells in stock. Instead, the store purchases the item from a third-party supplier and has it shipped to the customer. As a result, the seller doesn't have to handle the product directly.
The biggest difference between dropshipping and the standard retail model is that the selling merchant doesn't stock or own inventory. Instead, the seller purchases inventory as needed from a third party—usually a wholesaler or manufacturer—to fulfill orders.
Dropshipping on Shopify
Shopify makes dropship model easy peasy.
How does dropshipping work on Shopify?
Two of the most common approaches for dropshipping on Shopify are to seek out a supplier located in North America, or anywhere else in the world, using supplier databases or to seek out a Shopify app that connects you and your store to thousands of suppliers.
For the latter, we recommend Oberlo, a marketplace developed by Shopify that helps independent business owners find products to sell. With Oberlo, you can browse AliExpress and import the products that pique your interest directly to Oberlo—which is connected to your Shopify store—with the click of a button.
Once a customer buys a product, you'll be able to fulfill their order in the Oberlo app. Fortunately, Oberlo automates this process. As the store owner, all you have to do is check that the details are correct and click the "'order"' button. The product is then sent directly from the AliExpress dropshipping supplier to the customer—wherever in the world they may be.
Dropshipping on WordPress
WordPress & WooCommerce can dropship.
How does dropshipping work on WordPress?
Ive struggled finding a reliable plugin for WordPress dropshipping. Theres always a roadblock that makes it 8 steps instead of Shopifys two step dropshipping with Oberlo.
Once you have a dropship plugin and software to help you handle the product import you can start building your dropship store.
WordPress can be ecommerce ready with the help of WooCommerce plugin. This allows you to setup and display products with ease.
Once a customer buys a product, you will see the order. Now depending on your plugin choice you will have to manually fulfil the order or use the plugins automated fulfilment feature if it has one to handle all backend supply of the dropship product.
Benefits of dropshipping
There are a lot of benefits.
Dropshipping is a great business model for aspiring entrepreneurs to start with because it's accessible. With dropshipping, you can quickly test different business ideas with limited downside, which lets you learn a lot about how to choose and market in-demand products. Here are a few other reasons why dropshipping is such a popular model.
1. Less capital is required
Probably the biggest advantage to dropshipping is that it's possible to launch an ecommerce store without having to invest thousands of dollars in inventory up front. Traditionally, retailers have had to tie up huge amounts of capital purchasing inventory.
With the dropshipping model, you don't have to purchase a product unless you've already made the sale and have been paid by the customer. Without significant up-front inventory investments, it's possible to start sourcing products and launch a successful dropshipping business with very little money. And because you're not committed to selling-through any inventory purchased up front, like in a traditional retail business, there's less risk involved in starting a dropshipping store or testing a new product line.
2. Easy to get started
Running an ecommerce business is much easier when you don't have to deal with physical products. With dropshipping, you don't have to worry about:
Managing or paying for a warehouse
Packing and shipping your orders
Tracking inventory for accounting reasons
Handling returns and inbound shipments
Continually ordering products and managing stock level
3. Low overhead
Because you don't have to deal with purchasing inventory or managing a warehouse, your overhead expenses are quite low. In fact, many successful dropshipping stores are run as home-based businesses, requiring little more than a laptop and a few recurring expenses to operate. As you grow, these costs will likely increase but will still be low compared to those of traditional brick-and-mortar businesses.
4. Flexible location
A dropshipping business can be run from just about anywhere with an internet connection. As long as you can communicate with suppliers and customers easily, you can run and manage your business.
5. Wide selection of products to sell
Since you don't have to pre-purchase the items you sell, you can offer an array of trending products to your potential customers. If suppliers stock an item, you can list it for sale on your online store at no additional cost.
6. Easier to test
Dropshipping is a useful fulfillment method for both launching a new store and for business owners looking to test the appetite customers have for additional product categories, e.g., accessories or wholly new product lines. The main benefit of dropshipping is, again, the ability to list and potentially sell products before committing to buying a large amount of inventory.
7. Easier to scale
With a traditional retail business, if you receive three times the number of orders, you'll usually need to do three times as much work. By leveraging dropshipping suppliers, most of the work to process additional orders will be borne by the suppliers, allowing you to expand with fewer growing pains and less incremental work.
Sales growth will always bring additional work—especially related to customer support—but businesses that utilise dropshipping scale particularly well relative to traditional ecommerce businesses.
Disadvantages of dropshipping
Its not as easy as YouTube tells you.
like all approaches, dropshipping has its downsides, too. Generally speaking, convenience and flexibility come at a price. Here are a few shortcomings to consider.
1. Low margins
Low margins are the biggest disadvantage to operating in a highly competitive dropshipping niche. Because it's so easy to get started, and the overhead costs are so minimal, many competing stores will set up shop and sell items at rock-bottom prices in an attempt to grow revenue. Since they've invested so little in getting the business started, they can afford to operate on minuscule margins. If start dropshipping on Amazon alongside your Shopify store, your margin on that sales channel will be much thinner.
Typically, these sellers will have low-quality websites and poor (if any) customer service, which you can use to differentiate your business. But that won't stop customers from comparing their prices to yours. This increase in fierce competition will quickly hurt the potential profit margins in a niche. Fortunately, you can do a lot to mitigate this problem by selecting a niche/vertical that's well suited for dropshipping. We'll discuss how to do exactly that in Chapter 4.
2. Inventory issues
If you stock all your own products, it's relatively simple to keep track of which items are in and out of stock. But when you're sourcing from multiple warehouses, which are also fulfilling orders for other merchants, inventory can change on a daily basis. Fortunately, these days, there are a handful of apps that let you sync with suppliers. So dropshippers can "pass along" orders to a supplier with a click or two and should be able to see in real-time how much inventory the supplier has.
Oberlo also lets merchants take automated actions when a supplier's stock hits zero. For example, when a product is no longer available, you can automatically unpublish the product, or keep it published but automatically set the quantity to zero.
3. Shipping complexities
If you work with multiple suppliers—as most dropshippers do—the products on your online store will be sourced through a number of different dropshippers. This complicates your shipping costs.
Let's say a customer places an order for three items, all of which are available only from separate suppliers. You'll incur three separate shipping charges for sending each item to the customer, but it's probably not wise to pass this charge along to the customer. And even when it does make sense to include these charges, automating these calculations can be difficult.
4. Supplier errors
Have you ever been blamed for something that wasn't your fault, but you had to accept responsibility for the mistake anyway?
Even the best dropshipping suppliers make mistakes fulfilling orders—mistakes for which you have to take responsibility and apologise. And mediocre and low-quality suppliers will cause endless frustration with missing items, botched shipments, and low-quality packing, which can damage your business's reputation.
5. Limited customisation and branding
Unlike custom-made products or print on demand, dropshipping doesn't give you a lot of control over the product itself. Usually, the product dropshipped is designed and branded by the supplier.
Some Alibaba dropshipping suppliers can accommodate your business's product changes, but even then, the supplier has the most control over the product itself. Any changes or additions to the product itself usually require a minimum order quantity to make it viable and affordable for the manufacturer.
Am I Trying To Sell You A $5k Course????
The answer is NO!
Rest assured If I was selling a $5k course this blog wouldnt exist. You like me have been presented some wildly high priced guru courses from people who we dont really know are doing this in real life or not. I live and breathe ecommerce and affiliate marketing day in and day out.
The only price I charge for training courses is $49.00 one time fee. Thats my pitch thats my offer. 
Image: Everytime I can use this Drake meme I will thats my terms of service for reading this.
Start a dropshipping business
Do You Want To Build Your Own Brand?
This is totally doable…even if you're a complete beginner…or tried and failed before I got you.
I sold one of my stores for $300k and Now I consult very large eCommerce brands as a marketing consultant.
You can ​build a great & profitable business with an incredibly high probability of success​…
You see, most businesses fail, but I'm confident I've cracked the code to flip the odds well into your favour…
Does this sound like something you'd be interested in?
Great :) I'll show how to dropship for longivity and not churn and burn.
​What ends up happening to most people in this industry who set out to sell products and grow sales in order to quit their day job or supplement their current income is they set up their business in ways that…
…increases the amount of work to build a highly profitable business by 100x+
…decreases the chances of becoming highly profitable
…causes them to work 60-80 hours a week
…​makes their business ​worthless to another business — yes, literally $0.
Ecommerce Store Dropshipping Business
The art of dropshipping is not find a potential winning product and flog it on some garbage Fiverr designed and built monkey poop Shopify site for deal site prices. That is not the artform, thats the norm on YouTube.
To skip the 10 months of going in circles and trying to peddle junk to cold audiences I highly recommend grabbing the Salehoo directory. You get an ever-expanding list of brands that want to drop ship their products. The bonus is you can promote these dropshipping suppliers products in your online store, now your dropshipping business can compete with bigger stores.
You get the list of the contact details and average sales data as shown above. On top of that, you get research tools and a suite of other software to help you identify winning products and emerging trends. This helps speed up your momentum. When I joined Salehoo my business ideas started running wild with what I could do with these selling these dropshipping suppliers inventory.
Lets Get To The Training & Education
Section 1 introduces the foundations of what and where you can sell products online and what to consider when selling online. I also want to highlight I am discussing the point of view of dropshipping in Australia but advertising within Australia and to other parts of the world. A good idea is to advertise to countries that have credit cards as mainstream, this provides a larger audience that you can target with advertising.
How To Start Selling Online
📝 Where to start
Dropshipping
Affiliate sales
Make your own product
White label products
Below are some modules on how to get traction with Dropshipping for the long haul, not overnight churn and burn. Below are some modules on how to get traction with Dropshipping for the long haul, not overnight churn and burn. Our process will be working with suppliers of the products that our dropshipping business will be selling on our ecommerce store.
Dropshipping Business Model
Section 1: Where You Can Sell Online
The power of the internet means you can dropship products anytime anywhere with very minimal restrictions. The real limits will be your time that you dedicate to doing the work and money to finance your dropshipping operation.
When you start a dropshipping business you are looking to build a store around profitable trends, niches, hobbies, audiences and products to sell. The key is in the research that you do upfront. Good research means good results no shortcuts.
Section 1A: What Can You Sell Online
When you start dropshipping your mind will be filled with a lot of potential winning ideas and trust me 90% of them are just ideas. Theres a lot of noise and distractions.
I like to look at the reality of sales online. I want something I know something about, it helps if I have an interest in it but if I am half interested that can help as well.
I want something lightweight if I am starting a new niche just to play it safe. Heavy products will test your wallet and should be saved for someone who has some success with the lightweight products first. Thats my view on starting small or crawling before you walk. Your online business needs to be agile to survive when you first start.
Ideally the product is less than 15kilos. Give yourself a weight limit as the max that you are prepared to accept when researching products to dropship from yoru store.
I also like to sell products that are easy to ship. Long products are a hassle, multiple parts are a big hassle, really wide products are a big hassle and an expense.
I like products that are easy to use, simple to understand and do not require software upgrades.
That being said you may want to sell something else. Some people have an idea of what to sell when they start this journey and its not until they start their new ecommerce business and see the hassles first hand that they get it. Start small and work your way up.
Section 1B: The Reality Ecommerce is Hard Work
Nothing easy comes to you overnight. Its likely some of you will not see results until the 12 month mark, but for those that listen and apply the tactics presented in the training you might see results in week 2-4 of your store being open. This is not above average its just the application of the training material.
If we use SEO to market our stores we should see results in 6-12 months depending on how competitive our market is.
If we run paid advertising on Google, Bing, Pinterest, facebook we can see sales and repeat sales within 1-3 weeks, but the challenge is if we stop paying for ads we will lose momentum and see a decrease in sales.
If we use email campaigns to promote our store we can see sales but we will need to be actively building that email list to get new buyers.
Our aim is to start promoting the store from day 1. We should very mush so be doing SEO and focus on continuing that tactic until we are satisfied that it is performing as projected. While we wait for teh SEO work to produce sales we must be advertising that is unavoidable. Paying to play is how we start the sales cycle.
Section 1C: Payment Processors
Payment Processor
Taking payments with PayPal
One of the most popular payment processors in ecommerce. PayPal is a easy to instal and easy to use payment method that every ecom store should be using.
Taking payments with Stripe
taking payments with GrooveSell
I think that an underrated payment processor is GrooveSell. This is a third party payment processor that helps you take payments on what ever platform you are using. They do take a % of fees from each sale.
taking payments with AfterPay and ZipPay types
The buy now pay later business model is the online version of laybuy. While I personally do not use these this is a MUST HAVE for any store. The customers are using this to purchase products and they often bundle more products because they don't have to pay right now. You must have at least one of these options in your store.
Section 2 Niche Business or General Store
Section 2: Select The Niche
Section 2 focuses on lead generation, prospecting and sales. Every business needs client sales to start the growth phase of operations.
Section 2 is where we look at the type of agency we will build. This can differ greatly from full service agency to specialised 1 service offerings. 
When you find a product that you believe is worth selling based on what ever your success metrics look like, you will need to choose a dropshipping model. This brings us to Section 2A.
Section2A: What Type of Ecommerce Brand Will You Be?
Section 2A introduces the various types of ecommerce brand opportunities available.
Affiliate Product Sales
You never need to store inventory or deal with customers. All you do is promote the products. 
White Label Products
You will make a very small adjustment to a design or build of an existing product and have your own white label product label over that product. 
Make Your Own Products
This is more expensive than other methods but very rewarding. Taking an idea that you have and crafting the draft version of it to be handed off to a manufacturer who will create a prototype for you to touch and feel in your hands (A big moment for you) and then if approved you start the manufacturing and wait for products to ship to yoru store.
The ability to conntrol end to end product ideation and development is what will help you stand out above the market. You will also have advantages in marketing, creative, messaging and margins.
My advice is to consider this when you have found a winning dropshipped product on your Shopify or WooCommerce store. Test products fast to determine the viability of the product before you go down this product development route.
Section 2B: Product Pricing Guides & Procurement
At all times when dropshipping you MUST consider profit margins and advertising expenses before you determine the profitability of a niche/product. I suggest having a lot of money in an account that you will use as your buffer account to make sure you have money to participate, this is optional but will help you get faster results and in turn be ahead of competitors, especially on trending products.
The workflow for the dropship business model is as follows:
You advertise a product
A person purchases the product
Your store collects the payment
You or your app will order the product from the supplier
You use the new customers money to purchase the product
You pocket the difference of supplier purchase price to your sale price
Supplier sends product to your customer
You complete the sale
This is how the dropship business model works. You always work towards increasing your profit margin. A healthy profit margin to aim for is 30-40% on average. there will be times you get higher margin than that but its all a game of chess trying to achieve this across your stores product set.
If that all sounds too hard then I can suggest you try:
Dropshipping
when you dropship you are a middleman handling the promotion advertising and taking the money but never actually touching the product. The product is supplied on the backend by usually a manufacturer or wholesaler. This allows you to do all the easy work upfront and once you get that customer money from the purchase you use that money to pay for the product.
The product ships direct to the customer and the transaction is complete. The customer pays above the price that we are buying the item from teh supplier. This allows us to use the price point of our store products to fund the purchase from our dropshipping supplier.
Cons: Its bloody competitive and cut throat. Prices are not the best and you have the delivery in a complete strangers hands.
The niche selection does play a factor in just how successful you will be from day 1. Some niches require constant customer support, fresh content, free shipping just to compete and many other factor just to be in the running for sales. If you are just starting a dropshipping business this can be more trouble than its worth.
Then when you get a taste of success and you are getting those constant sales, a cheeky competitor might swoop in and drop their price of purchase so that they are now well lower price than your items. This happens all the time. My advice is not to drop price and race to the bottom thats just poor business strategy and instead look at ways to stand out. Build a unique selling point that price cant be the deciding factor.
The aim in dropship is buy low sell high. The low cost products you select will be listed on your site at 30-40% markup of what they cost you to purchase. If you have healthy profit margins of 40% or more you can consider free shipping options to further increase sales.
Section 2C: Ecommerce & Sales Software & Tools
What platform will you use to sell on? This could a platform like Shopify, or WordPress using WooCommerce. I would stick to these two platforms. The others are an option but not what I use when doing this process.
Shopify:
The biggest platform for selling online, the knowledge hub they have is very helpful for beginners, the tools that they have are also extremely helpful and the actual platform is itself is highly secure, simple to use, affordable and able to handle our dropship process without limitation.
Build Your Shopify Store Today.
WooCommerce:
I like WooCommerce for dropshipping because when starting you can do it for free where as Shopify requires monthly payments and then apps on top of the subscription. WooCommerce is robust, you can customise everything, advanced options and you cna integrate a lot of extra tools.
Oberlo:
This is an app that helps you research and import dropship product to your store. You will be guaranteed to spawn new one or two new business ideas when using this platform. It has a freemium model and you can increase your plan as you grow.
This software in the form of a Chrome extension helps me spy on Shopify stores. I use it to see how active the store is, how often they upload new products, what the best sellers are, estimated daily sales, what theme and apps they use and see their SEO efforts and social media. All this with a the push of a button.
Click Here For Your Own Store Xray Vision Tool.
Another tip is to go to Google and look at what products show up in search results for your keywords. The search engines like Google, Pinterest, YouTube and Etsy are a great place to find ideas. The shopping tab inside Google search engines results pages have a lot of vital information. I am all for thrifty research and if this is enough for you to gather ideas and research then thats a small win for the people with smaller budgets building a store using the dropshipping business model.
Section 3 Pricing Models
Section 3: How Pricing Works With Dropshipping
The price we want want to sell things for might not always be an option. Depending on the current state of the market. The trend phase may have passed and the niche is now saturated and the sweet price point we identified in our initial research may have changed across the niche. This is not the end of the world for us, we as dropshippers adapt.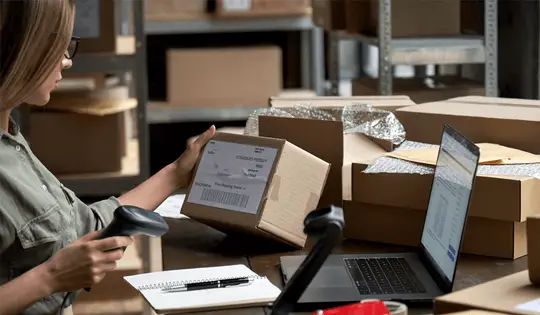 Section 3B: Shipping Partners Logistics
This is where a lot of dropshippers get caught up. I personally believe that you want to be providing customers teh best experience possible when shopping with you. This means you might want to consider shipping a batch of products to your home or warehouse to cut down shipping times. I also suggest using a 3PL shipping and logistice partner.
I like to find a dropshipping packing shipping and logistics partner as soon as I can see that the niche is going to be profitable. This will cut my headaches in half.
You might be paying a little more for peace of mind when you select a shipping and logistics partner for your online store but the reality is they will be tasked with handling the most unsexy part of dropshipping. This only applies to you if you decide to use a 3PL partner to hold your dropship stock. Beginners should not engage a 3PL until they have a solid understanding of the costs and process involved.
Being a dropshipping business model you may not think this section is worth reading and I get it. But when you think about the most common complaints peole have about non profitable dropshipping businesses the common problem is shipping times and damaged goods from transit.
Taking charge of shipping and logistics can make a big shift in your dropshipping business. Use a 3PL partner or order products to your house or warehouse and manage shipping yourself locally to cut down shipping times.
This gives you an edge, yes it takes time but if you are serious about doing more than the competitor this option is your leg up allowing you to ship directly to the customer.
Section 3C: Contracts Agreements & Legal Papers You Need.
Section 3C Focuses on having all the paperwork in place to sign new clients, protect your butt and have everything covered.
E commerce legalities extend beyond refunds and safety warnings on packaging. The dropshipping business model is mostly stress free but there are still transactions from customers to worry about, privacy breaches, third party suppliers and credit card fraud to consider.
I suggest you invest in a well researched privacy policy.
The next page and poolicy you must have is a terms and conditions or terms of service page that covers you for various happenings across your business.
I also like to have some policy regarding returns and shipping so everyone is clear what that looks like. This also helps should you have customers that are very difficult in the returns process.
Its going to tough getting a supplier to sign any type of contract with you until you start doing some serious volume of product sales. The opportunity for these dropshipping suppliers is too great to sign with a single seller.
Section 3D: Piggybacking On Marketplaces.
Section 3D This is a big moment for you to decide if you will enter the big marketplaces and use established distribution and traffic channels but will need to consider the pricing if you take this step.
The secret growth tactic that a lot of stores pass up because they dont see the value in it is selling on the big marketplaces. The volume of traffic on these giant marketplaces is enough for me to pay attention. We want sales, the sales channels we use counts when starting out. I would like to be everywhere to help build my brand awareness and have more opportunities to sell product.
I am talking about selling on Amazon, eBay, Etsy, RedBubble, Facebook marketplace, Kogan, Pinterest group boards and other marketplace. These sites do volume of sales and have large volume of traffic. The odds of you selling on the platform are pretty good. My transparency on selling on these platforms is that I just throw mud to the wall and see what sticks, I've tried working out the algorithms and what determines the best sellers and its been a waste of time.
Now my process is throw up my seller profile, add my first round of products. I go slow and only add 10 or so products so I dont get flagged for rapid uploads or seen as a spammer. I wait 48 hours and add more products. Then I let the product pages sit there and have the platform do what it does best and send drive users to product pages. This is usually enough to get a handful of sales. I can then start to optimise my listing and try to do better than before. There is no science to it for me on these platforms.
You may choose to actually pay attention from day 1 and do more with your listings. Thats wise and I commend you for that. I just don't do that. The volume of traffic allows you to get data and insights fast to then decide the next steps of action.
Section 4 Building Your Store
Section 4: Building Your Ecom Store Online
Section 4 Introduces the store build and how to set up each key page of your website.
No store is an overnight success without planning. Every page should have a goal that helps grow your store. The business model is not perfect but it possible to sell products online and get paid for never having touched the product.
Shock announcement! You should touch the product, you should order teh product and you should be creating unique content with the dropship products. Thats how you stand out amongst a very busy and competitive market. 
Section 4 Homepage & site wide guidelines
Your homepage needs to be the place where your story and your unique selling position is clear to the visitor within 4 seconds. This reduces bounce rate because the customer will understand what your dropshipping store is all about.
Apprearance
The best stores are clean and easy to navigate. That being said Ive seen some shockers that scream "dropshipping store" making thousands each day. Know your audience
The Homepage
Your homepage is where you will grab the visitors attention. You want to create the page that entices people to pull out the wallets and credit cards and go from a visitor to a customers.
Image Use
The use of images is one of the most underused assisted conversion strategies that helps to bring in sales each and every day for your dropshipping business. The images you select for your online store need to convey the store message to other visitors.
Personally I like images that show people, people using similar products, the product in a real world scenario and images that are clean and clear not pixelated or cropped from AliExpress.
Message Clarity
The headlines and intro paragraphs need to be compelling enough to entice people to buy your store products. Clarity on the benefits and features helps people decide to add to cart or wishlist. As a dropshipper you want them to add to cart.
Taking a page from a sales copy bible you must be treating each product page and collection as its own landing page that has paid traffic going to it. Doing this will result in a more conversion optimised product page.
Creating a clear message helps you get more add to carts for your dropshipping business.
To keep it simple you should show your products value proposition, how it helps and solves problems. You then showcase your store is professional and not just a dropshipping business so customers will spend money on your store.
Value proposition & Call to action = success
Section 4A: Setting Up Your New Store
Once you have decided on the platform you will be building your dropshipping store on we need to begin. The build can be what makes or breaks your dropshipping store.
I always start my store build by planning and mapping out my store structure. I use Google sheet to map out the navigation of the site with any dropdowns or secondary headers, footers that need to be accounted for.
After starting a dropshipping business every other weekend I have a really systemised process for creating and building dropshipping stores. Now I hire a designer for the home page, about page and product page so that I have the conversion elements that I need on my stores ready to go when I start building the dropshipping store.
The best dropshipping stores do not advertise that they are dropshippers. They hide their true nature by creating beautiful storefronts and content around the product and collections. They hide in plain sight.
Page Design
📝 Credibility
Signals
Copy
Social proof
Advertising and promotions
📝 Usability
Navigation
Menu
Transactional UX
Images
Site search
Site speed
Section4B: Store Plugins Apps Settings & More
Shopify stores are quite easy to navigate and use for day to day management of your dropshipping business.
The theme that you use for your dropshipping business is important. You should be using a flexible theme that allows you to change things when needed. Custom themes are good and can be built to give you that flexibility that you need.
You can get a custom theme developed for around $300-$500
Apps are what helps you expand on Shopify's native features. While the Shopify CMS is always updating and providing new features the apps that you can add to your store give you more options and opportunities to sell products.
I wont give you a list of apps because there are so many and it really depends on what you are doing to get the most from the apps.
For dropshipping businesses try these:
Section4D: Category Pages
Category pages
The category pages is vital to our success. This is an area that you want to really pay attention to the SEO focus points to increase the power that SEO has on ecommerce category pages. The explanation I can provide is that the category and collections pages are the best place to get backlinks so that the link juice will be distributed evenly among the products listed on that first category page.
The category page is also a great page for viewers who are deciding what they want to research more before they buy. Like me I will review the category page to see what images draw me in before deciding on a final product.
📝 Appearance 
Design UX
Hierarchy of categories
Subcategories
Naming convention
Copy
Sidenote is that images play a vital role here. Crystal clear images that best showcase the product are what you want to be using.
Section4E: Product Page Builds
Product page guidelines
I like to spend a bit of time on my product pages making sure that my most valuable pages are well optimised.
You might think that because we are dropshipping it doesnt matter but I will disagree and tell you anytime I can get a click or a sale without having to pay Google Facebook or any other platform the happier I am. Thank you to the SEO gods who have guided me so far and that the results SEO produces are nothing short of amazing.
Put in the effort for these pages. The conversion rates will improve if you give them love.
📝 Appearance
Product pages
Transactional elements
📝 Clarity & Credibility
Product description
Shipping & returns
Trust elements
📝 Usability
Navigation
Accessories & related products
Section4F: Product Lists & Search Bars
Product list and site search guide
📝 Appearance
Design UX
Product images
Quick action elements
📝 Clarity & Credibility
Product information
Trust elements
📝 Usability
Filters
Sorting
Add to cart
Once you have decided on the platform you will be building your dropshipping store on we need to begin. The build can be what makes or breaks your dropshipping store.
I always start my store build by planning and mapping out my store structure. I use Google sheet to map out the navigation of the site with any drop downs or secondary headers, footers that need to be accounted for.
After starting a dropshipping business every other weekend I have a really systemised process for creating and building dropshipping stores. Now I hire a designer for the home page, about page and product page so that I have the conversion elements that I need on my stores ready to go when I start building the dropshipping store.
The best dropshipping stores do not advertise that they are dropshippers. They hide their true nature by creating beautiful storefronts and content around the product and collections. They hide in plain sight.
Section 5 How to Promote Your Store
Section 5: Product Promotion Tactics
Section 5 Introduces some advanced features and settings for your website.
Section 5 is all about product promotions and how to get your products seen by more people on your store. 
Using deals and smart product placement you will learn how to interrupt patterns and place more sales opportunities right in front of your customers.
Section 5A: Product Comparison Guides
The best way to get early sales is by introducing product comparison guides. This means comparing your store product to another type of product.
Its best if you do this for your higher priced items. You dont want to be doing this on low ticket items.
📝 Appearance UX
Design
Interactive elements
📝 Clarity & credibility
Section 5B: Cart & Checkout Optimisation
Cart and checkout guide
- Increase revenue with this optimized checkout process.
- Drive more profit per sale.
- Improve conversions and increase your profits.
-Show price drops and savings on advertised price
Our aim is always to do more with the traffic we have. This means taking our main form of revenue generating pages the cart and checkout and giving them a lot of attention. This means bundles, cross sell, up sell, down sell and trying to make the buyer want to spend more by showing them great deals while on these pages.
If we highlight the actual price and what that looks like if you add x1 more or buy bulk it helps entice customers to add more to their cart and further increases our revenue. The cart is also an interesting place to test product ideas.
Increase completion rates by allowing customers to browse and purchase items offline.
📝 Appearance UX
Cart integration
Cart interaction elements
Form fields
Checkout navigation
Customer accounts
📝 Clarity & credibility
Trust elements
Shipping & billing
Promotions discounts and coupons
📝 Sales Funnels
Upselling
Bundling
Cross selling
Section 5C: Wishlist & Coupons
A key part of getting early purchases for your dropshipping business is the deals, coupons and wishlist features of your online business revenue growth. We want to create those take your credit card out moments for people on our online store.
Providing access to deals by performing actions that help us not hurt us is where we want to be moving. Not showing a coupon code to anybody who visits the online store. We want to offer the discount as a win back offer, giving it to anyone lessens the value.
Coupons are great for enticing people to buy more than they normally would. I am all in for coupons. As long as your price point allows for some savings for a customer. Go for gold. Your price should always include as much of a margin as you can build in.
Section 6 Product Launch Success
Section 6: How To Properly Launch a Product
Section 6 Introduces ways you can market your store online and how to do product launches.
Section6A: Google Paid Ads & Shopping Ads
Section6A: Google Paid Ads & Shopping Ads
Paid Advertising Google Ads
📝 Google Search Ads
Pay per click
Search network
Targeting
Bidding strategy
📝 Google Display Network
📝 Google Shopping Network
Google shopping Ads
Merchant centre
Product feed
Targeting
Optimisations
Bing shopping alternative
📝 Web Based Retargeting
BONUS: Bing Shopping Ads
Section 6B: Facebook & Instagram Ads for Ecommerce
ection6B: Facebook & Instagram Ads for Ecommerce
Paid Advertising Facebook Ads
📝 Facebook Business Manager
Facebook pages
Instagram account
Ad account
Advertising tools
📝 Facebook & Instagram Ads
Campaigns
Ad Sets
Ads
Targeting
Pixels
📝 Facebook Ad Types
Google shopping Ads
Merchant centre
 
📝 Retargeting on facebook
Section 6C: Email Marketing Campaigns
Email Marketing Guide
📝 Email marketing
List building
List segments
Email sequences
Email automations and tools
📝 Email series 
Visitors
Interested
Buyers
Customers
Section 6D: SEO
The art of ranking shit and getting paid applies here for our dropshipping store. Its not magic when you work with a professional, its just an optimised deployable process for taking a web page from zero visits to 100k visits.
Every click, every visit and every sale we get that we do not have to pay facebook or Google is worth celebrating. This is the focus of SEO when dropshipping. To assist in sending us qualified traffic that wants to visit our store and buy stuff. 
SEO Guide
📝 Website Basics
📝 Keyword Research Selection
📝 Content Mapping & Planning
📝 Technical SEO
📝 Linkbuilding for Ecommerce
📝 Performance & Results
Section 6E: Sell on Social Media
Social Media Channels Guide
📝 Social media platforms
Pinterest
Facebook
Instagram
Youtube
Others
📝 Social strategy
Posting schedules
Types of images
Messaging
Branding
Products
Section 6F: Tracking Conversions
Tracking & Performance Guide
Website conversions
Knowing when the customer buys from your website and where they came from gives you another edge over the competitor dropshipping business who just focuses on dropshipping and not the metrics that matter. You want to do MORE with the traffic you ALREADY have.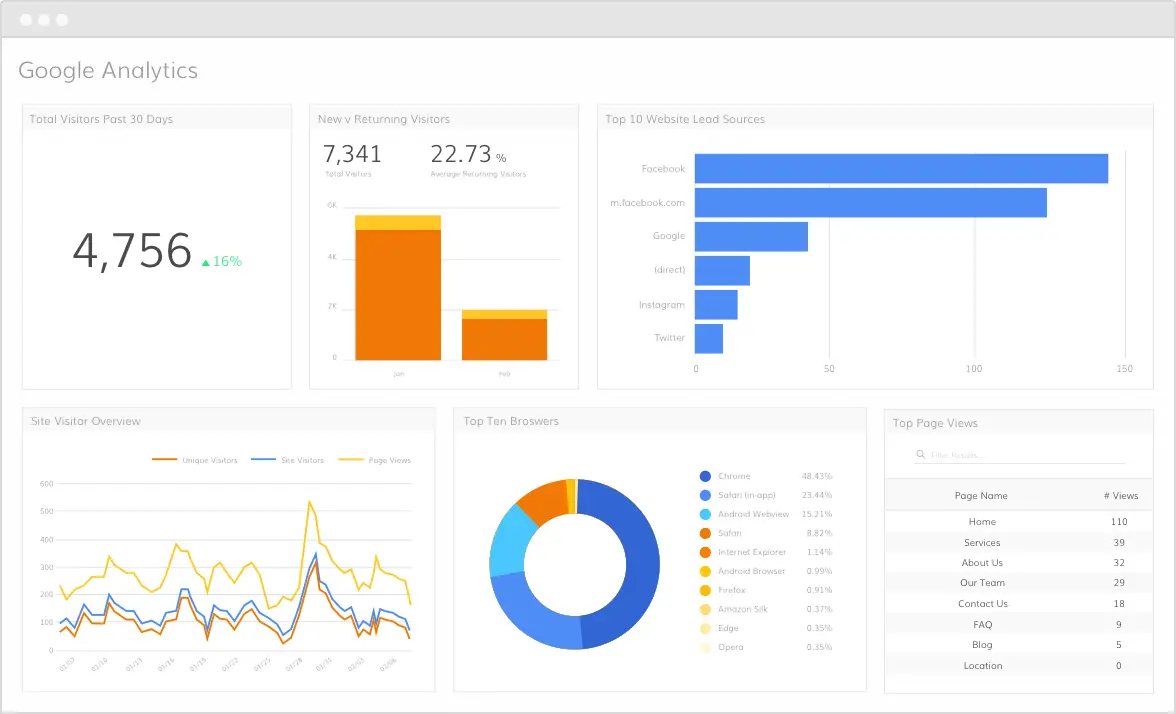 Google analytics tracking
I use this Google platform almost every day. The measurements are quite robust and you can drill down into the area that you need more clarity on to see the bigger picture.
I strongly recommend using Google Analytics to measure and analyse your store profitability.
There are a lot of features inside GA that help you learn more about your dropshipping business. I like the acquisition and behaviour tabs in the universal analytics. There is also a site search feature to help discover potential new collections or development of a new product to sell.
Google Ads tracking
Tracking and measuring Google Ads is required as we will be using this ad channel more than others. If you dont know how many customer purchases your website is making we are flying blind.
I want to know what helps me make money and get better search results so that I can refine my target audience, lower ad spend and increase conversions. Google Ads tracking is a good place to start. I spend more on Google Ads, remarketing and shopping ads than I do on Facebook Ads.
This is quite simple and if you use Google Tag Manager you can do this quite fast. This process with Google Tag Manager will save you hours.
Facebook ads tracking
With Facebook ads being a little off after the Apple iOS14 updates the data here is not the best its ever been. Tracking however is more important than ever. If you expect to sell products with social media the tracking game just got a huge shake up. Tracking the ad click through to customer purchases will help show you your store ROAS and inform the next moves.
The process is a bit involved by needing to verify the domain, setup aggravated events, connect the new conversion API and then test the crap out of your setup to make sure everything is tracking as planned. Thanks Facebook for adding 32 new steps to what was quite a simple process.
Measuring results
Having the numbers is a good start but know what your audience does on your website is better. Measuring the results gives you more ammunitition for growing the business by focusing on acquisition channels for new customers, tactics for bringing back previous customers and entering new audience markets and testing product price and offer messaging.
You cant improve if you don't measure the results.
My Top Dropshipping Tips
Lessons learned:
Create a beautiful website that attracts and appeals to your target audience. If you want your website to be sleek and elegant looking and you want to sell real sleek products, just take some time at the beginning to make sure you showcase that same feeling that your products have. People are very aware nowadays of what's a cheap dropshipping store from China and what's a real brand store.
Decide on a niche based on people's emotional connections, like weight gain, pets or children.
Test Products in Trending Niches. I build stores around trends and throw in test products to get a feel for profitability and demand.
Remember that dropshipping is a real business that you invest time and energy into. It's not just setting up a website and selling random stuff online. Build something for the future.
You don't have to reinvent the wheel. See what works in your niche, make a better version, and become a market leader. Always be looking at your category for inspo.
Build good relationships with suppliers because they are crucial to running a successful dropshipping business. Sending them a nice gift before their holidays is a small thing that goes a long way.
Don't expect to make money in the beginning. Never give up. It can take time.
Build a long-term brand. The only way a store can compete today is through brand identity and unique selling propositions. Even if you are shipping from AliExpress, you need to look and feel like a legitimate business. People need to trust you.
Test & Scale Facebook ads. I dont use Facebook advertising as my primary sales channel. I do use it to support sales and build audiences for retargeting. I build my campaigns by identifying two different groups interested in a product and then target ads at them. Once I have enough data to see which ads worked best, and then I know where to increase my budgets.
Provide good customer service. One way to build trust with customers is through excellent customer support. One winner to date is adding a phone number for customers to call or text with concerns or questions, along with available support times. During business hours, all queries are answered within 30 minutes of receiving them, which makes customers feel heard and valued.
Know your numbers. Before I have even imported a product to my store I have already mapped out the COGS cost of goods, my selling price, the average competitors price and then profit margin. This tells me how aggressive my advertising can be and if at the end of the day it is worth focusing on this product.
If you have been watching Wu Tang series on Hulu you might get this reference to C.R.E.A.M = Cash Rules Everything Around Me. Every business must know its numbers. This is a non negotiable.
How To Start Selling Online
There are a lot of ways that you can start selling products online and the best part is for some of them you don't even need to have your own product. I've been selling products online for a long time and it is hard work but it is also so rewarding. All it takes is for you to see someone in public wearing one of your T-shirts or caps and the reward is indescribable. It still amazes me to this day when I see people wearing or using my products and I hope I can share that feeling with you by helping you start to sell online.
Brace yourself this may be one of the biggest eCommerce marketing guides available online. I live and breathe eCommerce and online sales so bookmark this page it covers EVERYTHING!
Common Dropshipping Questions
How much do I need to invest to start dropshipping?
Expenses explained.
Though it's hard to predict the exact costs for any individual business, there are a few items every dropshipping business will need to spend money on in order to get started. Here's a quick summary of the essential costs.
Online store
Estimated cost: ~$29/month
You'll need to find an ecommerce platform in order to create and host your online store. We obviously recommend starting a Shopify store. You'll be able to effortlessly sync with the Oberlo marketplace to source products, and you'll get access to our full selection of themes and free branding tools so you can get your business up and running quickly.
Domain name
Estimated cost: $5-20/year
It's hard to build trust with customers without your own domain name. While there are a number of top-level domains available (e.g., storename.shop, productname.co), we recommend looking for a .com that fits your brand, if one is available. Use our domain name generator to get started.
Test orders
Estimated cost: Varies
Although dropshipping lets you have minimal involvement with handling your overall product catalog, you should set aside money, as well as a little bit of time, to test out the products you plan to sell. If you don't, you risk listing a product with too many shortcomings or defects, which will result in unhappy customers and a lot of time spent dealing with returns.
Online advertising
Estimated cost: Scales with your business; we recommend budgeting at least $500 to get started
Every ecommerce business should look for ways to reduce their average cost to acquire a customer through organic channels like content marketing, SEO, and word of mouth. But to get started, advertising is usually an essential channel for most product-based businesses. The most common channels include search engine marketing (SEM), display ads, social media ads, and mobile ads.
What's the average dropshipping success rate?
There is money in the drop
Top dropshippers from around the web estimate that between 10% and 20% of dropshipping businesses succeed. Yet success is only defined by the owner, which is you.
If success to you means making $1 million per year with your dropshipping store, then it may take a long time to be "successful." If your idea of success means breaking six figures, there are many dropshippers making $100,000 per year, you just need to find good dropshipping suppliers and build a brand.
This online business model is often seen as a get-rich-quick scheme. But it's not. To see dropshipping success, you'll need to put in hard work and time to make your business profitable.
Is dropshipping a legitimate business?
Know your stance on this.
Dropshipping is merely a fulfillment model, one used by many global retailers, and is perfectly legal. Like with any business, satisfying customer expectations and building a brand that resonates with the right audience is still key to long-term success.
This question usually comes up due to a misunderstanding of how dropshipping works. Most retail stores you shop in are likely not selling products they personally manufacture. Dropshipping takes this curated approach and turns it into a fulfillment model fit for an online business.
There are, of course, the more fundamental things you need to do in order to run your business legally. Consult a lawyer who specialises in these matters to ensure you're conducting business legally in your region.
How do dropshippers make money?
The 4 step system
Dropshipping businesses act as product curators, selecting the best dropshipping products to market to customers. Remember, marketing is a cost you incur, in both time and money, helping potential customers find, evaluate, and buy the right product. You'll also have to include the cost of providing customer support whenever there's a product or shipping issue. Last but certainly not least is the original price that your supplier sells the product for.
With all of these costs to account for, dropshipping businesses mark up individual products in exchange for distribution. This is why suppliers are OK having dropshippers market their products for them—dropshipping stores drive additional sales that the supplier would have otherwise missed out on. In order to make a profit with your dropshipping business, it's a good idea to find out how much it costs for you to "acquire" a customer, and price your products with that in mind.
Related Learning