Learn: How To Start Dropshipping
This is an extensive training module for those wanting to start dropshipping products with their own store hands-free. I'll warn you now this is hard work and you need to be committed. It is competitive. Click the button below to get a directory of over 4,000 dropship ready suppliers.
Dropshipper Resource Hub
Everything you need to know to create and build a successful dropshipping business —
from fundamentals to advanced strategies and all the in-between sales tactics.
The dropshipping model is confusing at first but when you get the fundamentals down this model is very rewarding for fast movers and creative thinkers. Sit back and get your notepad ready, lets dive in.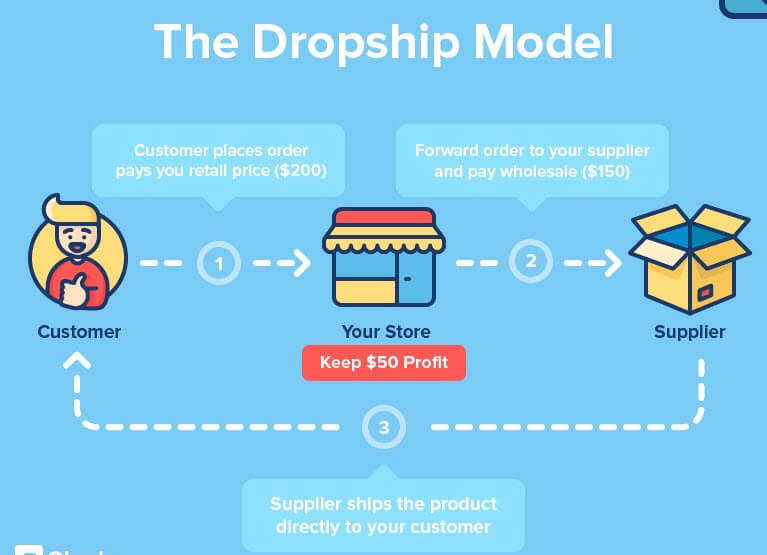 Learn dropshipping fundamentals
To really understand how this model works, the money you need to put in, the money you can expect to get out we must start with the why and then work through the financials so that you have clear expectations from day 1. If you don't understand the money side this might not be for you. Alternatively you can try the build an ecommerce brand learning track.
Foundations of dropshipping
You have to crawl before you can walk and thats where we start the learning in these modules.
How to research and price your dropship products
Finding unsaturated products is difficult unless you go into the weeds and really dive into the niches. The research I do is different from others and It only works if you look for the small wins first, because we want to build into our niche and gain momentum. Thats also where we learn how to price ourselves into the market landscape and not start a race to the bottom.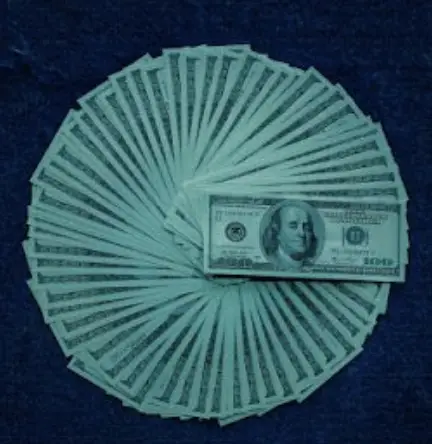 Product research & pricing
The riches are in the sub niches and so on. This module focuses on getting great products and selling them without doing it all for nothing.
How to find & contact dropship suppliers
A dropshipping store with nothing to dropship is a very sad store. The best way to make a functional store is to look out for dropship friendly suppliers and there are thousands of them available online, the trick is knowing how to find them. I will also show you the different types of dropship suppliers that we look for. 
Dropship suppliers
Every successful dropship store has their list of go to suppliers that help them get more sales, better margins and sell great products. The first step is finding them the second step reaching out.
How to get started dropshipping what you need
We will push forward here and start building the store from where we will be selling our products. This is optional for you to physically build the store or you can hire someone to do it for you. If you dont know where to start this is perfect for you!
Dropshipping starter pack
The barrier to get into dropshipping is very low it can take a low amount of time and starter expenses can be as low as $200 but i'll show you how to make that money last.
How to market and promote your dropship store
All the setup work you have done so far has led you to this point in time where it starts to get serious, you will now be putting your work out into the world for people to see, judge, engage with and support by purchasing products. It can be a little daunting, but the goal remains the same, build a beautiful store that provides unique product solutions to people who have specific problems. This is where we start marketing and advertising your dropship store.
Dropship marketing tactics
Marketing is about learning your perfect customer and providing a problem solution to them. Thats it.
How to get more with the same using conversions and testing
When you dropship you usually have budgets that you are willing to spend to sell products, but what about testing new products or tactics and focusing on conversion rate optimisation to get more sales with the same traffic? that is exactly what this module will be all about. Helping you get more from the same traffic using strategic techniques and tactics throughout your store and from your marketing and advertising efforts.
Conversion testing tactics
Everything we do here is a direct application of deploying a test that we can measure its success and then rolling out the tactic to create better conversions. This applies to the entire business.
How You Can A Start Dropshipping Business
My goal for you is to be able to build a ​streamlined, scalable, and sellable​ business ​asset that becomes more profitable and enjoyable to run overtime. we will research Google trends, competitors and emerging markets to build a profitable dropshipping business.
And you can work when and how you choose:
📝 No bad managers or bosses. I show you how to train your manufacturers, customers and partners to listen and understand your value to their business.
📝 No horror customers. You will learn how to part ways with bad customers and retain full reputation management.
📝 How you can only attend meetings that matter.. save more time. 💤
📝 Take time out to holiday and spend time with loved ones 👨‍👩‍👧‍👧​ and business continues to turn over.
📝 Control what you work on each day.
📝 Work from home or an office you decide. No more stuck on the freeway traffic standstill. 🚗​
📝 You will learn how to delegate tasks to the most appropriate resource. This frees you up to build the business.
I hope you can start to see how lucrative this is to your finances, your health and mental stimulation. Build a business you love to work in and satisfy the mind.
Am I Trying To Sell You A $5k Course????
The answer is NO!
Rest assured If I was selling a $5k course this blog wouldnt exist. You like me have been presented some wildly high priced guru courses from people who we dont really know are doing this in real life or not. I live and breathe ecommerce and affiliate marketing day in and day out.
The only price I charge for training courses is $49.00 one time fee. Thats my pitch thats my offer. 
Image: Everytime I can use this Drake meme I will thats my terms of service for reading this.
To skip the 10 months of going in circles and trying to peddle junk to cold audiences I highly recommend grabbing the Salehoo directory. You get an ever-expanding list of brands that want to drop ship their products. The bonus is you can promote these dropshipping suppliers products in your online store, now your dropshipping business can compete with bigger stores.
You get the list of the contact details and average sales data as shown above. On top of that, you get research tools and a suite of other software to help you identify winning products and emerging trends. This helps speed up your momentum. When I joined Salehoo my business ideas started running wild with what I could do with these selling these dropshipping suppliers inventory.
Measuring results
Having the numbers is a good start but know what your audience does on your website is better. Measuring the results gives you more ammunitition for growing the business by focusing on acquisition channels for new customers, tactics for bringing back previous customers and entering new audience markets and testing product price and offer messaging.
You cant improve if you don't measure the results.
My Top Dropshipping Tips
Lessons learned:
Create a beautiful website that attracts and appeals to your target audience. If you want your website to be sleek and elegant looking and you want to sell real sleek products, just take some time at the beginning to make sure you showcase that same feeling that your products have. People are very aware nowadays of what's a cheap dropshipping store from China and what's a real brand store.
Decide on a niche based on people's emotional connections, like weight gain, pets or children.
Test Products in Trending Niches. I build stores around trends and throw in test products to get a feel for profitability and demand.
Remember that dropshipping is a real business that you invest time and energy into. It's not just setting up a website and selling random stuff online. Build something for the future.
You don't have to reinvent the wheel. See what works in your niche, make a better version, and become a market leader. Always be looking at your category for inspo.
Build good relationships with suppliers because they are crucial to running a successful dropshipping business. Sending them a nice gift before their holidays is a small thing that goes a long way.
Don't expect to make money in the beginning. Never give up. It can take time.
Build a long-term brand. The only way a store can compete today is through brand identity and unique selling propositions. Even if you are shipping from AliExpress, you need to look and feel like a legitimate business. People need to trust you.
Test & Scale Facebook ads. I dont use Facebook advertising as my primary sales channel. I do use it to support sales and build audiences for retargeting. I build my campaigns by identifying two different groups interested in a product and then target ads at them. Once I have enough data to see which ads worked best, and then I know where to increase my budgets.
Provide good customer service. One way to build trust with customers is through excellent customer support. One winner to date is adding a phone number for customers to call or text with concerns or questions, along with available support times. During business hours, all queries are answered within 30 minutes of receiving them, which makes customers feel heard and valued.
Know your numbers. Before I have even imported a product to my store I have already mapped out the COGS cost of goods, my selling price, the average competitors price and then profit margin. This tells me how aggressive my advertising can be and if at the end of the day it is worth focusing on this product.
If you have been watching Wu Tang series on Hulu you might get this reference to C.R.E.A.M = Cash Rules Everything Around Me. Every business must know its numbers. This is a non negotiable.
Knowing your numbers is the number one skill you must have within any business. Know your cost of goods, know you margins, know your limitations. Numbers will help you make strategic decisions. Even Leo knows this.
Common Dropshipping Questions
What Is Dropshipping?
The overview of how each step of dropship works.
Defining dropshipping
Dropshipping is an order fulfillment method where a store doesn't keep the products it sells in stock. Instead, the store purchases the item from a third-party supplier and has it shipped to the customer. As a result, the seller doesn't have to handle the product directly.
The biggest difference between dropshipping and the standard retail model is that the selling merchant doesn't stock or own inventory. Instead, the seller purchases inventory as needed from a third party—usually a wholesaler or manufacturer—to fulfill orders.
Dropshipping on Shopify
Shopify makes dropship model easy peasy.
How does dropshipping work on Shopify?
Two of the most common approaches for dropshipping on Shopify are to seek out a supplier located in North America, or anywhere else in the world, using supplier databases or to seek out a Shopify app that connects you and your store to thousands of suppliers.
For the latter, we recommend Oberlo, a marketplace developed by Shopify that helps independent business owners find products to sell. With Oberlo, you can browse AliExpress and import the products that pique your interest directly to Oberlo—which is connected to your Shopify store—with the click of a button.
Once a customer buys a product, you'll be able to fulfill their order in the Oberlo app. Fortunately, Oberlo automates this process. As the store owner, all you have to do is check that the details are correct and click the "'order"' button. The product is then sent directly from the AliExpress dropshipping supplier to the customer—wherever in the world they may be.
Dropshipping on WordPress
WordPress & WooCommerce can dropship.
How does dropshipping work on WordPress?
Ive struggled finding a reliable plugin for WordPress dropshipping. Theres always a roadblock that makes it 8 steps instead of Shopifys two step dropshipping with Oberlo.
Once you have a dropship plugin and software to help you handle the product import you can start building your dropship store.
WordPress can be ecommerce ready with the help of WooCommerce plugin. This allows you to setup and display products with ease.
Once a customer buys a product, you will see the order. Now depending on your plugin choice you will have to manually fulfil the order or use the plugins automated fulfilment feature if it has one to handle all backend supply of the dropship product.
Benefits of dropshipping
There are a lot of benefits.
Dropshipping is a great business model for aspiring entrepreneurs to start with because it's accessible. With dropshipping, you can quickly test different business ideas with limited downside, which lets you learn a lot about how to choose and market in-demand products. Here are a few other reasons why dropshipping is such a popular model.
1. Less capital is required
Probably the biggest advantage to dropshipping is that it's possible to launch an ecommerce store without having to invest thousands of dollars in inventory up front. Traditionally, retailers have had to tie up huge amounts of capital purchasing inventory.
With the dropshipping model, you don't have to purchase a product unless you've already made the sale and have been paid by the customer. Without significant up-front inventory investments, it's possible to start sourcing products and launch a successful dropshipping business with very little money. And because you're not committed to selling-through any inventory purchased up front, like in a traditional retail business, there's less risk involved in starting a dropshipping store or testing a new product line.
2. Easy to get started
Running an ecommerce business is much easier when you don't have to deal with physical products. With dropshipping, you don't have to worry about:
Managing or paying for a warehouse
Packing and shipping your orders
Tracking inventory for accounting reasons
Handling returns and inbound shipments
Continually ordering products and managing stock level
3. Low overhead
Because you don't have to deal with purchasing inventory or managing a warehouse, your overhead expenses are quite low. In fact, many successful dropshipping stores are run as home-based businesses, requiring little more than a laptop and a few recurring expenses to operate. As you grow, these costs will likely increase but will still be low compared to those of traditional brick-and-mortar businesses.
4. Flexible location
A dropshipping business can be run from just about anywhere with an internet connection. As long as you can communicate with suppliers and customers easily, you can run and manage your business.
5. Wide selection of products to sell
Since you don't have to pre-purchase the items you sell, you can offer an array of trending products to your potential customers. If suppliers stock an item, you can list it for sale on your online store at no additional cost.
6. Easier to test
Dropshipping is a useful fulfillment method for both launching a new store and for business owners looking to test the appetite customers have for additional product categories, e.g., accessories or wholly new product lines. The main benefit of dropshipping is, again, the ability to list and potentially sell products before committing to buying a large amount of inventory.
7. Easier to scale
With a traditional retail business, if you receive three times the number of orders, you'll usually need to do three times as much work. By leveraging dropshipping suppliers, most of the work to process additional orders will be borne by the suppliers, allowing you to expand with fewer growing pains and less incremental work.
Sales growth will always bring additional work—especially related to customer support—but businesses that utilise dropshipping scale particularly well relative to traditional ecommerce businesses.
Disadvantages of dropshipping
Its not as easy as YouTube tells you.
like all approaches, dropshipping has its downsides, too. Generally speaking, convenience and flexibility come at a price. Here are a few shortcomings to consider.
1. Low margins
Low margins are the biggest disadvantage to operating in a highly competitive dropshipping niche. Because it's so easy to get started, and the overhead costs are so minimal, many competing stores will set up shop and sell items at rock-bottom prices in an attempt to grow revenue. Since they've invested so little in getting the business started, they can afford to operate on minuscule margins. If start dropshipping on Amazon alongside your Shopify store, your margin on that sales channel will be much thinner.
Typically, these sellers will have low-quality websites and poor (if any) customer service, which you can use to differentiate your business. But that won't stop customers from comparing their prices to yours. This increase in fierce competition will quickly hurt the potential profit margins in a niche. Fortunately, you can do a lot to mitigate this problem by selecting a niche/vertical that's well suited for dropshipping. We'll discuss how to do exactly that in Chapter 4.
2. Inventory issues
If you stock all your own products, it's relatively simple to keep track of which items are in and out of stock. But when you're sourcing from multiple warehouses, which are also fulfilling orders for other merchants, inventory can change on a daily basis. Fortunately, these days, there are a handful of apps that let you sync with suppliers. So dropshippers can "pass along" orders to a supplier with a click or two and should be able to see in real-time how much inventory the supplier has.
Oberlo also lets merchants take automated actions when a supplier's stock hits zero. For example, when a product is no longer available, you can automatically unpublish the product, or keep it published but automatically set the quantity to zero.
3. Shipping complexities
If you work with multiple suppliers—as most dropshippers do—the products on your online store will be sourced through a number of different dropshippers. This complicates your shipping costs.
Let's say a customer places an order for three items, all of which are available only from separate suppliers. You'll incur three separate shipping charges for sending each item to the customer, but it's probably not wise to pass this charge along to the customer. And even when it does make sense to include these charges, automating these calculations can be difficult.
4. Supplier errors
Have you ever been blamed for something that wasn't your fault, but you had to accept responsibility for the mistake anyway?
Even the best dropshipping suppliers make mistakes fulfilling orders—mistakes for which you have to take responsibility and apologise. And mediocre and low-quality suppliers will cause endless frustration with missing items, botched shipments, and low-quality packing, which can damage your business's reputation.
5. Limited customisation and branding
Unlike custom-made products or print on demand, dropshipping doesn't give you a lot of control over the product itself. Usually, the product dropshipped is designed and branded by the supplier.
Some Alibaba dropshipping suppliers can accommodate your business's product changes, but even then, the supplier has the most control over the product itself. Any changes or additions to the product itself usually require a minimum order quantity to make it viable and affordable for the manufacturer.
How much do I need to invest to start dropshipping?
Expenses explained.
Though it's hard to predict the exact costs for any individual business, there are a few items every dropshipping business will need to spend money on in order to get started. Here's a quick summary of the essential costs.
Online store
Estimated cost: ~$29/month
You'll need to find an ecommerce platform in order to create and host your online store. We obviously recommend starting a Shopify store. You'll be able to effortlessly sync with the Oberlo marketplace to source products, and you'll get access to our full selection of themes and free branding tools so you can get your business up and running quickly.
Domain name
Estimated cost: $5-20/year
It's hard to build trust with customers without your own domain name. While there are a number of top-level domains available (e.g., storename.shop, productname.co), we recommend looking for a .com that fits your brand, if one is available. Use our domain name generator to get started.
Test orders
Estimated cost: Varies
Although dropshipping lets you have minimal involvement with handling your overall product catalog, you should set aside money, as well as a little bit of time, to test out the products you plan to sell. If you don't, you risk listing a product with too many shortcomings or defects, which will result in unhappy customers and a lot of time spent dealing with returns.
Online advertising
Estimated cost: Scales with your business; we recommend budgeting at least $500 to get started
Every ecommerce business should look for ways to reduce their average cost to acquire a customer through organic channels like content marketing, SEO, and word of mouth. But to get started, advertising is usually an essential channel for most product-based businesses. The most common channels include search engine marketing (SEM), display ads, social media ads, and mobile ads.
What's the average dropshipping success rate?
There is money in the drop
Top dropshippers from around the web estimate that between 10% and 20% of dropshipping businesses succeed. Yet success is only defined by the owner, which is you.
If success to you means making $1 million per year with your dropshipping store, then it may take a long time to be "successful." If your idea of success means breaking six figures, there are many dropshippers making $100,000 per year, you just need to find good dropshipping suppliers and build a brand.
This online business model is often seen as a get-rich-quick scheme. But it's not. To see dropshipping success, you'll need to put in hard work and time to make your business profitable.
Is dropshipping a legitimate business?
Know your stance on this.
Dropshipping is merely a fulfillment model, one used by many global retailers, and is perfectly legal. Like with any business, satisfying customer expectations and building a brand that resonates with the right audience is still key to long-term success.
This question usually comes up due to a misunderstanding of how dropshipping works. Most retail stores you shop in are likely not selling products they personally manufacture. Dropshipping takes this curated approach and turns it into a fulfillment model fit for an online business.
There are, of course, the more fundamental things you need to do in order to run your business legally. Consult a lawyer who specialises in these matters to ensure you're conducting business legally in your region.
How do dropshippers make money?
The 4 step system
Dropshipping businesses act as product curators, selecting the best dropshipping products to market to customers. Remember, marketing is a cost you incur, in both time and money, helping potential customers find, evaluate, and buy the right product. You'll also have to include the cost of providing customer support whenever there's a product or shipping issue. Last but certainly not least is the original price that your supplier sells the product for.
With all of these costs to account for, dropshipping businesses mark up individual products in exchange for distribution. This is why suppliers are OK having dropshippers market their products for them—dropshipping stores drive additional sales that the supplier would have otherwise missed out on. In order to make a profit with your dropshipping business, it's a good idea to find out how much it costs for you to "acquire" a customer, and price your products with that in mind.
Related Learning