Finding Products To Sell In Your online Store
Learn how to research and select products that you can sell in your online store. Avoid duds and learn how to vet products and markets.
How to do product research and select winning products
Entering the ecommerce race is not easy, you will have all kinds of roadblocks with competitors, shipping and logistics, advertising channel bans and suspensions and price drop wars and more so much more.
One way to help you mitigate some of these roadblocks is by selecting better products to sell from your store. I am not talking about dropshipping products, at least not for the long play strategy for your online store. I do suggest dropshipping for product testing. 
In this article I'll help you learn how to do better products research to qualify and move on from problematic products. You will learn the deep rooted research method that has helped me find full category collections that have gone on to sell every single day in my stores like clockwork. If you put in the research work your products will sell, if you do not then you are already failing to get that leg up over your growing number of competitors.
This guide is part of the build an ecommerce brand track.
How are you going to sell those products? That is the core question that needs to be answered if you really want to succeed in an online venture. How much should you charge for your products? That's one of the most important decisions you'll have to make. It'll completely dictate the success or failure of your online store... so make it wisely. How do you get the products in your hands? That's easy. 
If you need an ecommerce business plan, you're going about it the wrong way! You see, an ecommerce business plan doesn't need to be detailed. There's a lot to consider when deciding whether to accept the job of an online merchant. This decision will lay the foundation for your success or failure as an online merchant.
It's easy to get lost in the ocean of choices when you're trying to decide what products to sell on Amazon. That's where our comprehensive guide to finding products to sell online comes in. All you have to do is browse or search our comprehensive list - and know our updates are always included!
You don't have to wait. If you think you don't need all this info, you are sorely mistaken. You need to know this stuff… NOW! Whether you read the entire guide, or are just looking to reference specific sections, feel free to print it out, bookmark it and/or share with your social networks! Thank you for reading this rather long message. I hope my message has given you some value.
Why is it so important to choose your ecommerce products carefully?
Your online business is made up of many different parts that all need to work together, such as marketing, inventory, and finances. It's true of everything we sell. If you are selling information or ideas, you need to be very clear and precise about what your promise is. Your sales message must be crystal clear and straightforward. This doesn't mean your product must be complex. It simply means you need to have a wide variety of products, and you need to make sure each product is as unique and different from the others as humanly possible. A simple product, with a simple description and a clear photograph will always do better than a more complex product with a "sales pitch" written by copywriters.
That's why it's absolutely imperative you pay attention to what your competition is selling. You see, if you want to have a fighting chance at success, you need to make sure you are selling something the majority of the market is not also selling. Not only that, you need to have a viable product that solves a problem for your customers. If you can't demonstrate that your product will sell, then you really aren't much of a copywriter, are you?
There are dozens of other factors that affect your online business, but products you sell are the biggest one of all. When you set up a Fulfilled by Amazon account, you can choose to have your orders shipped via either the "UPS Ground" or the "US Postal Service". If you choose the US Postal Service, it's important to know they do not deliver to post office boxes, only street addresses. There are a number of different ways you can legally sell your goods or services to different states and regions. In this context, we're specifically talking about geographical differences regarding the sale of alcohol. There may be depending on where you reside and what type of business you have. Check with your accountant or tax advisor.
Your products, no matter how good they are, will never see the light of day if they don't find a customer. And, the customers you get will be interested in your products only if you give them something to buy.
 How to create a corporate identity for your ecommerce business that will set you apart from your competitors (even if you don't have a product or service related to what they're selling) What colour scheme and typeface are best for your branding Branding should reinforce your product line. Make sure it matches your other branding. Does your logo also double as your product labeling? Is your packaging consistent with your product? Does the style of your packaging reinforce your product line? Look at your competitors to see what sort of designs they're using. You may be surprised... especially if your product is very different from your competitors!
No matter what kind of business you are in, marketing is crucial. You must have effective marketing if you expect to succeed. It's also true of ecommerce businesses. Your marketing budget and the types of media you use are totally dependent on the nature of your business and your target audience. If you want to see the most profitable results, make a plan to market across multiple channels, such as advertising on Facebook, within search results pages, and through other non-search sources like display ads, newspaper ads, and direct mail.
Your sanity: Think about what you'll be using this product for, and make sure it will provide enough benefit to be worth the time you'll be spending using it.
Product Research Basics
When you're just getting started, you should always have a few "dumb" questions handy. This list will help you get off to a quick start when you're doing your initial product research. These three factors are very important when it comes to selling on Amazon. They'll help you make sure the product is sourceable (where it is available and can be shipped to), shippable (it gets packed and shipped properly) and most importantly... Profitable! These questions work best if you have an idea or a niche in mind already. Here are the questions: Have you ever been approached by someone who said he could help you sell a lot of what you are selling... If you don't know where to look for product ideas or what to look for, you can use the low-hanging fruit method to find some initial inspiration. Or you can use more creative methods, such as talking with your customers, browsing social media, watching videos of people using your products, reading customer reviews, or even using a tool like Google Trends to see what topics are hot right now.
Are there enough people with a need or desire for the product to justify starting a business? A: The answer to this question is simple: If anyone is buying a product, you'll want to make sure they're buying it from you. It's easy. Just create an ASIN (Amazon Standard Identification Number) for your product. Amazon has hundreds of thousands of products, and it can be hard to know which products to pursue. One way to find those hot products is to use an estimator. If an item has less than $100 in sales, it's best to stick with items selling for less than $50. For items over $100, you can get an excellent rate of success with products that have between 2-20 orders per month. Use this profit margin calculator to see how much profit you'll make on each sale. When it comes to ecommerce, your profit per item is far more important than the overall value of your product. Therefore, it is imperative you properly calculate your profit margins and adjust them as necessary depending on the amount of sales you expect to make.
Can you get the product in any type of store, or only through the website? If you can't consistently obtain enough of your product to keep your operation going, your sales may very well come to a complete standstill. That means no growth, no profit and no opportunity for advancement. You'll discover how to find a product to sell on Amazon quickly and easily. In this section I'll cover the three most common ways to source products for your online store later in the article.
Can your customers get your product to their home or workplace? In the age of Amazon, customers have come to expect cheap, fast shipping. However, they also have come to expect exceptional value. If your customer cannot experience that value in your own physical location, then you will lose the sale. Size, weight, and dimensions are very important when choosing a product to sell on Amazon. These three factors will have a greater impact than any other single factor. When you're calculating shipping weight, don't forget to include the packaging for your products. For example, if your product comes in a box, put that box inside another box, and so on, until you've got your products nestled snugly in a layer of protective packaging material. As you know, larger products cost more to ship. Therefore, if you are increasing your markup for larger products, you'll likely also want to increase your markup for smaller or "light" products. This way, your gross profit for every product you sell will be higher which in turn will yield a higher net profit for every unit you sell.
Will the product be profitable? Will it be as profitable as possible?
1. You need to do the math. Add up the costs of doing business (shipping, fulfillment, paying for advertising, etc.) with the projected sales you'll get from your website. If the total is more than $
2.00, keep working on your idea. If it's less than $
3.00, you may want to consider giving it a shot.
Your profit calculator will tell you how much markup you'll need to remain profitable - and it will also tell you what your costs are for storing, shipping, and marketing the product. But please remember to factor in all of your costs when using this tool!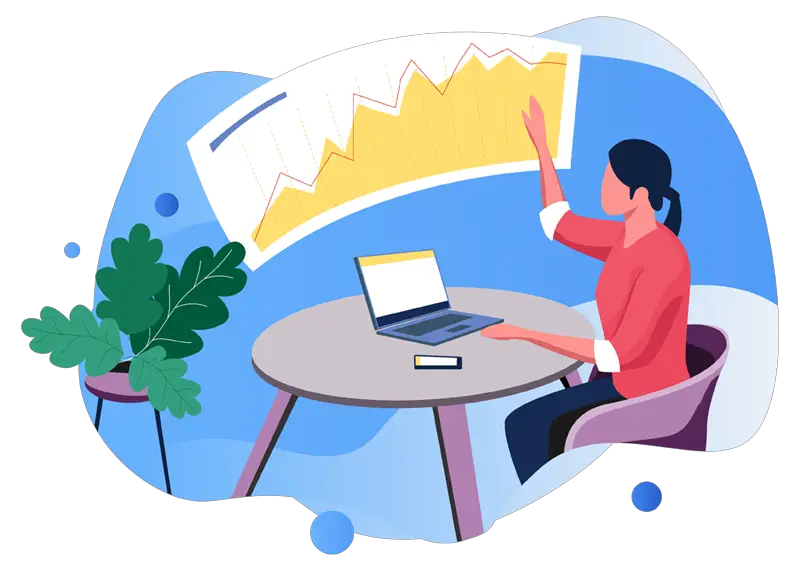 Figure Out Your Customer Base
This module does not sound sexy at all but it is critical to connect a problem with a solution and thats how you win at ecommerce. We as sellers of product must know this fundamental of customer having a problem and our store providing a product that solves the customers problem. Once you've done your product research and know what you're selling, it's time to focus on figuring out who will buy your products.
1. Some ideas for niches:
2. Become an expert on your customer.
3. Give low-cost, high-value.
4. Sell high-ticket, low-volume.
Your target audience is the people who will buy your product or service. If you don't know who they are, ask yourself these three important questions: What groups of people might I want to sell my product or service to? (Hint: Think about what groups of people would most likely purchase what you are selling. To understand your customers, and establish your brand, you must know your customer base. An early understanding of that base will enable you to make intelligent pricing decisions, establish a solid marketing campaign, and develop your brand in a way that is consistent with the personality and values of your company. If you are selling luxury handbags, your target market would be very different than if you were selling motorcycle equipment. In the former case, your target market would be upper-class women between the ages of 25 and 45 with an average income of $70,000 or more per year.
What is the biggest "need" your offer fills for them? C: What problems or obstacles would they consider insurmountable before they would purchase from you? D: Would they pay a premium to buy from you?
Here are the basics of demographic segmentation: What you do is analyze the demographics of your customer base and then create product promotions and offer discounts to groups of people who share similar demographics. For example, if your best customers are young, healthy males, you might create a discount for "male-pattern-baldness" or a special offer for "short-man-syndrome. Demographics is the first key to targeting the right customer. When you identify the right demographic for your product or service, you are able to more accurately craft a sales pitch that will give you an edge on your competitors.
Demographics are like the raw material out of which psychographics are crafted. Unlike demographics, which simply describe characteristics, psychographics go beyond traits and focus on interests, activities, personalities and more. Once you understand your own attitudes and behaviors, you'll be better equipped to understand your target market's attitudes and behaviors. This understanding will lead to more effective marketing communications.
Your price sensitivity is an important consideration. Do the prices of the products you intend to sell fall in line with the budgets of your target audience? For example, let's say you are selling a book that teaches people how to invest money. Your customers might fall into one of three categories: C1. Those who have read your book and are ready to invest but don't know where to start.
Motivation of the customer. Because he wants to know... why your customer searched for this item. How are they going to find it? C: Where are they going to look first? D: What words or sentences are they likely to read first? If so, what they are saying is: "I'm only going to buy from retailers or suppliers who have a solid reputation for keeping costs down and providing top-notch customer service. Do they have a practical need for what they are buying, or are they more interested in the luxuriousness / "coolness" factor of what they are buying? Once you know all the "who", "what", "when", "where" and "why" about your customers, it's time to drill down and find out even more specific details. Developing customer profiles forces you to really zero in on your customers needs and desires.
The added benefit you bring to the table. There are probably many retailers selling the same products as you. In fact, there are so many of them, it's almost impossible to stand out. That's why it's essential you know exactly what your customers want, and then deliver it to them in a unique and compelling way. How are you going to make your store stand out? A customer who buys your product wants only value - he just doesn't want any old value. He wants an experience. You'll discover what kinds of experience they should have. This could be excellent customer service, free shipping, or something else. It could also be excellent merchandising if you so choose. Whatever it is, it's an important factor in the success of your business. You must have it. Don't overlook the importance of strong copy writing. If you have compelling reasons for your customers to choose your store, they will listen to those reasons and they will become loyal customers for life!
Connect With Prospective Customers
Once you have a clear idea of what you want your product to do for your customer, it's time to reach out and touch your target audience. It's always good to understand your customers' wants and needs, especially if they are in an industry you're not very familiar with. That way you'll be able to more easily understand what they want and provide it to them. One of the most important things you can do to improve your success with an ad campaign is to become better acquainted with your target customer. You can do this by becoming a regular reader of his / her favorite websites, reading his / her newsletters, going to his / her favorite events, and so on. If you are selling to a niche or specialized market, like scuba divers or vintage sneaker enthusiasts, it is vital that you have a thorough understanding of the lifestyle. This will give you the ability to connect with your audience.
Don't focus so much on the product as on the NEED the product will fill. After all, if your prospect has a problem he needs to solve, then you have a golden opportunity to sell him something that solves that problem. After identifying an unmet need, go ahead and fill the need. Then, once you've done that, work toward making those products easier to get. By solving problems, you go beyond just selling products. You become an expert in your field. This proves to customers you are an honest, trustworthy and know what you are talking about person. This, in turn, earns them trust and loyalty and results in them being much more likely to purchase from you again.
Image below: Thanks to Fandom.
Product Market and Competitor Research
No matter how "intimidated" you may feel by the idea of conducting market research, you should really not be. You see… research is actually the easy part of the process. What's hard is putting all that information to work for you. In this case, I uncovered a few very important customer insights and an important fact about the competitive landscape. This really is a great way to enhance your business. You'll discover important customer insights and important facts about the competitive landscape. It's not a massive spreadsheet with a pivot table that will tell you if your product is likely to be a winner. Instead, using market research to help you choose your products only increases your chances of success when you launch your online business. Okay, there you have it. Ten sentences for each version of the rewritten release. As you can see, I changed "A" to "This" and "B" to "That." That's because each of those ten sentences represents one of the two main points of the release.
Here are a few ways to think about what you should sell: And remember... The Most Important Decision You Will Make Is What You Will Sell! So get going! Get out there and start exploring.
Sales forecasts C: Analysis of competitor moves D: Analysis of your own moves E: Action planning F: Implementation G:
If you have an idea of what to sell online, you should check how well your idea is currently performing. This will give you important clues as to whether your idea is actually viable or not. If you are unsure what to sell, just sit down and brainstorm everything that's currently selling well and brainstorm things that are currently not selling as well. From there you should be able to develop several ideas of your own that you can pursue with enthusiasm. Paying attention to what's trending in the market will give you important insights that will help you create more successful products and marketing campaigns.
Here are some quick references to get you going:
Magazines and newspapers: If you haven't been reading them lately, start going through the "lifestyle" sections of newspapers and magazines like "Vogue," "Popular Mechanics," "Glamour," "InStyle," etc. These products have been identified as having high demand by the manufacturers who sell them. Therefore, if you come up with an innovative way to sell them, there's a good chance someone else will pay you big bucks for the rights to sell those products to the public.
There are many trade journals specific to different industries. Social networks: Another source of targeted buyers is Facebook Groups. Even though these are "public" groups, you can use them to find buyers in very specific demographics such as people who live in a certain city, or who have a specific interest or passion for something. Twitter: A third option for finding customers in a targeted fashion is through using Twitter. If you want to get good at writing copy, there's no better way than by getting as much feedback from your potential customers as possible. Reading what other people say about a product or service, and talking with them face-to-face or on the phone, will give you a deeper understanding of what will resonate with your customers. To make any money you have to be in the right place at the right time. You have to know your niche. You have to understand exactly where the opportunities are.
There are several ways to find dropshippers and wholesalers. One of the easiest ways is to go to www.ebay.com. Just type in "dropshipper" or "wholesaler" to get started. Another source is www. These directories are a great place to start when you're looking for new product ideas. You can use the filters to help narrow down your search, or you can browse the entire directory. Either way, you're sure to come up with some great product ideas. In fact, it's not uncommon for people to jump right into creating a profitable product and selling it on Amazon without ever taking the time to test the market or learn all the ins and outs of product creation. Using our easy-to-use plugin, you can instantly find thousands of drop-shipped products that are already prepared to go out the door.
Other stores: Next time you're in a retail store, take note of the products other people are buying. Are they purchasing the same types of products you are? How do they respond to the different product pitches you make? What types of products do they seem to really love? What types do they seem to hate? Items are being promoted that are listed in the "Top 100 Products" by Amazon.com customers who have rated the products.
Look at the other items featured next to the products you're interested in selling. Are they similar to or related to what you're offering? If so, you should think about offering those items, as well.
Try to imagine what it would be like to own the business / product you're promoting. How would the transaction work? What are the benefits / drawbacks? Would you be able to sell online / through other channels? Would it be worth pursuing? If so, what's the next step? The first step is to do some research.
Get as much info about the product as you can. Then create a list of questions you need to be answered before you can say with 100% certainty that this is something you want to pursue. Go ahead and ask your customers. But don't just rely on feedback from current or former customers. A great example is to have a customer who visits your site ask a question, and then have someone else (perhaps a friendly but less-than-commissioned sales person) answer the question for them.
Then the first customer can see that his question has been answered and feels good because he helped someone else achieve a goal. This builds goodwill with the first customer and makes him a stronger advocate for your site when he returns to buy something else.
Unless you are marketing something that is so unique, so unbelievably special, that nobody else on earth is offering it for sale, you will almost certainly be faced with competition. Other websites that are marketing products similar to or identical to yours. This means you must know your competition inside and out. You must be able to see what they are doing that is working for them, what they are doing that is not working for them, and what would work for them if only they would do it your way.
One great way to begin your competitor analysis is to examine what your competitors are doing. You can do this by asking your customers, your friends, your associates, or your Google alerts. Here are some ideas to get you started:
Make a list of your competitors: The first step is to identify who your real competitors are. Look for companies in the same or nearby cities as you; look for niche players; and look for biggies who might be a threat someday. If you are not already selling on Amazon, you should consider creating an account here. You'll get all of the benefits of a prime account, including free 2-day shipping for any order over $39. Once you've found the two or three businesses that are most similar to yours, you should examine their ads and see what they are selling. This will give you a jump start on coming up with an idea for a new product or service.
Now we're ready to start writing! But first, let's take a short breather so you can get your brain and body back into gear. A short break never hurt anybody… and… usually makes things go more smoothly for everybody involved. Amazon has lots of competitors. Sites like eBay, WalMart, etc. All of these competitors offer similar products and services. Larger sites like Amazon and Rakuten also have more resources to spend on advertising and marketing campaigns. That being said, there are still ways to get an advantage over your competitors. You typically won't want to go head-to-head against your biggest competitors at first. You'll want to find "gaps" where your competitor isn't putting enough resources, like "missed opportunities," like local search terms.
Do a Google image search for your most profitable product. Chances are, your customers will be searching for that same product, so make sure the images they see when they do a Google Image search of your product are the good ones, or ones that represent your product well.
Become a member of their tribe: If your competitor has a large, active and rabid fan club, join them. You'll gain an immediate advantage by being appreciated, validated and having a voice in the conversation. This allows you to keep up with the latest promotions they're running, and on which products. If they don't have a social media presence, then you should start promoting them on every channel you can think of. Especially, if they have a large Facebook following. A large competitor should always be looking for an edge. If a large competitor sees an opportunity to generate interest through a quick 'n dirty examination of a hot topic, the large competitor should exploit that opportunity.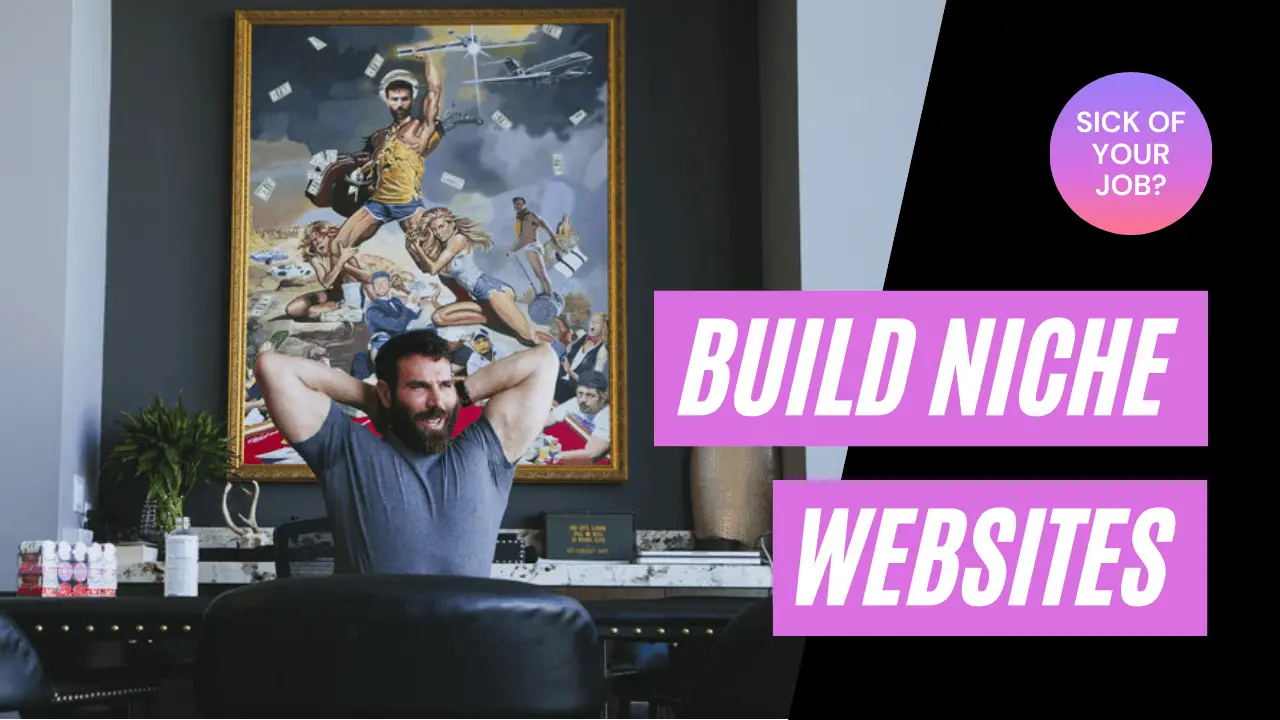 Niche market vs. general market - which works better for your store?
Whether you decide to sell books, music, sports equipment or anything else, your biggest competition will almost certainly be large ecommerce sites like amazon.com. They have deep pockets, an unlimited inventory, and the buying power to offer highly favorable pricing to consumers. And while your online store can definitely succeed in the general market, you might decide to go after a smaller but more specific market instead.
A niche market is a market made up of people who have similar interests. For example, if your niche is real estate investors, your target audience might be other real estate investors who are interested in the same types of properties that you are. For example, you could limit yourself to selling only Diabetic Socks to people who have bought something from your ecommerce website in the past, and send them a non-threatening email with an attachment containing information about diabetic socks.
Even though it may seem like a small fraction of your customers, those shoppers who fall into "niche markets" are the most engaged and often the most profitable. They're also easier to sell to because they have specific needs and expectations. These people are very interested in your offer. They are just waiting for you to show up and surprise them. Through a combination of careful thought and good old-fashioned luck, you can catch them off guard. Being a Star Trek fan is not the same thing as being a superfan. A superfan is an extremely engaged and involved fan. He buys tons of merchandise, attends (or wants to attend) every available convention, and is always willing to share his enthusiasm for the brand with others.
Number of products offered
It's really simple; it's just a matter of math. If you're selling on www.Amazon.com, you need to offer about 1.3 million different SKUs (stock keeping units) or you'll run out of inventory very, very quickly. This number will vary greatly. It could be a single product, as little as 10,000 or more which makes a big impact on the time and effort needed to build your site. When you sell via third party marketplaces like Amazon, you'll need to make sure your listings are as complete as possible. This means including all the product options your customers might want, such as different sizes, colors, ingredients and any other special instructions they might have for you.
Pricing decisions are among the most important you will make as an entrepreneur. If you don't get this part right... your business will not succeed!
This is true with anything in life. The good news is that when it comes to inventory, there is a "best" price and it is usually much lower than you would ever guess! That's why deciding what to charge for your products is another important consideration in becoming a successful e-commerce entrepreneur. Of course, the main factor that affects the price you charge your customers is the cost of getting your products to them. We'll discuss this in more detail when we get to the section on pricing. Sourcing cost has a lot to do with determining what type of customers you're trying to sell to. If your items are more expensive, your customers will tend to be people who can afford to pay more for what they get.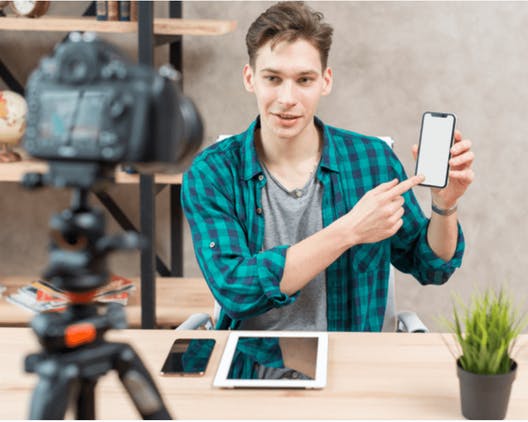 Three ways to get ecommerce products
There are three ways for most online merchants to obtain products for their website. The three most common ways to get ecommerce products from manufactuer to customer are:
1. physically receiving the product from the manufacturer,
2. having the merchant ship the product to the customer, or
3. having the customer order the product and have it shipped to the merchant.
Those who create products on their own often create an enormous amount of value. They're often willing to share their knowledge and secrets with others. They are true entrepreneurs who are not constrained by the limits of "normal" business people. The only product cost incurred in this situation is the purchase of the materials to create the product. There are no inventory or storage costs, nor are there any shipping or handling charges. This is a good strategy for stores that offer niche products, or those that are high volume sellers, and want to maximize profits. It's especially useful if you're selling to a local market where it's easier to satisfy customer demand, which is why I think many high-profile, highly-successful'mega-retailers' use this tactic.
Instead of keeping products in stock, you simply tell Amazon you want to use the "drop shipping" option, and Amazon will send you products that are already in stock by another seller and you simply have to tell your customer to put the items into his own cart, go to the checkout page and specify his address Here's an arrangement that lets you sell your own product at a very low price, and eliminates the need for a middleman. This cuts out all "drop fees" and transactional costs, and the only cost you'll probably have to pay is a reasonable percentage for fulfillment and credit card processing. With thousands of products available from the comfort of your own computer, there's no reason to run around like a chicken with its head cut off. Volusion makes it easy to choose from among thousands of products, and have them shipped directly to your customers without ever passing through your hands.
When you are ready to sell, you have two options. You can sell through an online auction site like eBay, or you can sell via the "fulfillment by Amazon" (FBA) program. Whichever option you choose, make sure you work with a reliable and trusted third-party provider. There are many options when it comes to fulfillment. You can have your customer pay for the product, have the customer pay for the fulfillment, or you can charge the customer for fulfillment and collect from Amazon when they receive and open their package.
Once you know what products you want to sell, it's time to think about how you're going to get those products to your customers.
How do I order or create the products I'm selling online?
Once you've got your customers, you need to make sure they are happy with their purchases. One way to do this is to offer a satisfaction guarantee. For example, if a customer pays $10 for an item and it takes two weeks to arrive, offer him a refund if he is not satisfied with the product for any reason. If you do your homework, and if you treat this like a real business, then it will be hard for you to ever see the products you're selling. You can do everything from A to Z with an FBA business. You can fulfill orders yourself or hire someone to do it for you. You can price your products extremely low, or keep them as close to cost as possible. You can have as few or as many products as you want. You must always plan on scaling up your product creation/storage/delivery to keep up with growth. This is especially true when you are reading this book which is all about how to make more sales on Amazon. So there you have it.
Always consider the communication between you and your product provider. It may be a manufacturer, a third-party affiliate, or someone else. Make sure you are on the same page every step of the way. If you ask me, the most important element of creating a successful Amazon affiliate website is COMMUNICATION! In fact, that kind of ongoing relationship between a customer and a seller is non-existent in any other marketplace. Think about how that relationship will work as your business grows. Don't just take my word for it. Here's what one of my customers had to say:
Here are the four most common ways to get products from China: 1. Buy From A Registered Agent (Like me): You can easily register as an agent in all 50 States. When you do, you will be able to accept orders, receive payments, and send packages directly to the clients / customers you have in those States.
Make the products yourself
In the beginning, there was God, and then there was Adam. After that, there was Eve. Then, there were the animals. And, finally, after all this time, there was… YOU! You're special. You were created in the image and likeness of God. You have an innate ability to create value. With the digital revolution, you can now sell your handmade goods anywhere in the world, even from the comfort of your living room.
When you create your own products, you have complete control and flexibility about the number of products on your website and the pricing of those products. However, you don't have to worry about storing your inventory or shipping it properly if you use FBA fulfillment. All you have to do is create your listing, set your prices and answer questions from your customers. Amazon will take care of everything else. In fact, if you have any questions at all, just contact Amazon directly. Handmade ecommerce items often include crafts, such as arts and crafts supplies, art, jewelry, and textiles. Other popular categories are office supplies, cookery books, and just about anything else you can imagine that would be an appealing gift for someone special.
No matter how good your products are, if you don't set yourself up for success in every aspect of the business, you won't have a successful ecommerce business. This book will give you the very blueprint that has allowed other online entrepreneurs to enjoy exponential success.
This book reveals the little-known secrets to finding and using the highest-quality ingredients possible. You'll discover where to get everything you need, how to keep it fresh, and most important, how to make sure it stays that way.
1. These products typically sell for $
2.99 plus $
3.00 shipping and handling for a total of $
4. However, if you act right now, I'm going to ship them to you FREE with no obligation and no commitments.
That depends on the product, how much inventory you have, your fulfillment center, etc. But in general, an item that sells for $10.00 will likely take about 35-days to make. Are they relevant to my customer? A: Of course not! That would be silly. B: Don't tell me it's not relevant. You'll first want to check out Part II of this course. After that, you should create a game plan to increase your output.
What suppliers will I use to get the lowest possible price for my products? A: Where do I send the shipping label for my Amazon orders? B: There's no charge for the reading of your offer, but we do request a small donation to help the homeless and/or those who have financial need.
If you are selling made-to-order products, what's the process your customers should go through to place an order with you?
You should always use a dropshipper when you are selling large or heavy products via Amazon FBA. Using a dropshipper will ensure your product gets delivered to Amazon and you get paid for your product. It will also protect you against any problems that may arise when you are not physically present to receive the product. If you don't have the ability or desire to create your products yourself, or if you prefer not to work directly with a manufacturer to get your product onto Amazon, you might consider using a dropshipper.
A high-level, "bare bones" version of dropshipping is letting your customer place an order and having that order passed to a third party seller who fulfills those orders for you. When the dropshipper has finished packing and shipping your order, the package is ready to be handed off to another employee who will deliver it to the customer. In most cases, the customer isn't aware that a dropshipper was used to get the product to him. That's why it's important to have a strong privacy policy on your website and clearly label all packages sent via third parties, such as USPS or Federal Express.
One of the biggest benefits of dropshipping is… it frees up your inventory. You only keep the inventory you need to fulfill orders, which means your available inventory is higher.
Very low risk: You only risk the amount of money you have tied up in the product, so you only risk the price you choose for the product.
There are many ways to make money with dropshipping, but it is really advantageous when you don't have to physically handle the products yourself. By not having to physically handle the products yourself, you avoid having any type of inventory cost, which in turn means you can run your business from anywhere you choose.
If you want to do dropshipping right, it requires a lot of upfront work. But once you've got it set up, there are no shipping or customer service hassles, which means you can scale up quickly and easily.
There's no limitation on product size or number when you use a dropshipper. Using a dropshipper gives you access to an almost unlimited variety of products, which lets you offer a much wider range of goods and services.
More online retailers are starting to use drop-ship aggregators. These benefit from the drop-ship retailer by providing them with qualified leads.
There are many ways to increase your product offering. One of those ways is to use an aggregator. An aggregator gives you access to a product offering containing upwards of one million products from hundreds of individual dropshippers.
It's simple: You have one dropship aggregator to deal with, as opposed to having to manage numerous separate accounts with separate dropshipers.
Lower prices: That's one of the advantages of using a drop shipping aggregator like DSD – they can often negotiate lower prices for their products than you could individually. This advantage alone can easily cause you to dominate your competition. When used in conjunction with a low price and high quality, it becomes virtually irresistible.
If you are at all serious about making money online, you need to get control of your own destiny. That means if direct response isn't for you, then you need to find another way to make what you have to offer go after the traffic to your website. Dropshipping can help you do this. You must always buy in bulk from a manufacturer or a wholesaler. That way, you'll be able to establish a relationship and receive significant discounts. Then, you can sell those products at a much higher profit margin on your own ecommerce site. A "value added reseller" adds value by providing more information and expertise about the products he sells. For example, a scuba diving equipment store may have spent hours testing and perfecting his selection of dive gear and may know the products he sells best. In fact, many times a "value added reseller" is not really a reseller at all but rather an affiliate of the actual manufacturer.
1. There are three main ways to work with a manufacturer or wholesaler: (
2. Directly, (
3. Indirectly, or (
4. Via a third party. These days, there are fewer and fewer direct relationships.
Find a manufacturer who offers the product you want to sell. It's as easy as A, B, C. C: If a manufacturer or wholesaler provides what you need, the next step is simply to go through their offerings and select those items which interest you. D: Another option is to ask around your friends and associates for their recommendations. You know, it just might be someone you're connected to personally who can help you out.
Get in touch with the companies your picks mentioned and ask about availability of the product and the process of selling through Amazon. Not every company will be willing or able to share this type of information but some will be. By asking and probing, you might be able to discover other viable options. What you should look for in a drop-shipper are items with long descriptions and lots of pictures. You want items that have hundreds and often thousands of rave reviews. The trick is to find a drop-shipment service that is reliable and has a good reputation.
Make your decision and go for it! Once you have all the necessary info, compare notes and choose the option that seems to be the best fit for you. Another important consideration is price. Look for a vendor who has a low "turn-over-price" (the lowest price he pays for what he sells) and who is willing to offer you reasonable discounts. Also look for a vendor who offers both phone and live chat as means of support.
After selecting the best products to sell, we need to find the best way to source our inventory. We've done this by conducting market research and finding the best way to get our products to our customers.
Once you understand what makes your product or service unique, the next step is to create a pricing strategy that will make your business highly profitable.
Strategies for Finding Your First Profitable Product
I don't know much about cars but I do know ecommerce and this article is an excellent source of info for the average brand builder who wants to know more about building better stores
One of the biggest challenges for any entrepreneur is to find a product or service that is both viable and trending. It's much easier to find a trending product or service than it is to find a viable one but, it's important to remember that "viable" does not necessarily mean "profitable.
It's true, coming up with good product ideas can be a challenge. However, once you've identified the product idea that's right for you, the next step is to actually create and sell that product, which is the fun part! It can feel like everything you could ever sell has already been sold... plus... there will be fierce competition in the most heavily trafficked product categories. But, if you know how to identify overlooked markets and categories (especially when they are just as hot as the next new thing), you can profitably ride the coattails of success created by others.
There are still golden opportunities out there for people who are willing to roll up their sleeves and get their hands dirty. Proof of this is new products successfully launched all the time. Whether you're just getting started or you're an advanced Amazon seller with your own product line, this checklist will help you identify products that are likely to do well in your store.
Tuesday, 2:00 pm ET Thursday, 9:00 am ET Saturday, 12:00 noon ET Who will win the contest?
There are several ways to find a profitable, in-demand product to sell. The first step is to create a product brainstorming session.
In just over 40-minutes we'll show you how to find product ideas, how to validate those ideas, and how to put a price on each valid idea. Then we'll give you a summary of the top ten ideas with the highest grossing potential. These are the ideas we will work on together during this call.
Ways to Find a Product to Sell
Find a solution to a problem customers have
This book was written for people who have a real enthusiasm for something. Whether it's model airplanes, stamp collecting, golf, rock climbing, whatever...
Go with what you know best Either way you should be fine. Remember, you can always change your mind after you've invested your time and energy in this project.
How did you feel when you accomplished the first task? C: How did you feel when you accomplished the second task? D: How did you feel when you accomplished the third task? E:
Trends don't tell the whole story. Sometimes, what appears to be a clear trend is really just a brief window of opportunity. Get out there and take the initiative!
Read online customer reviews of existing products
Keyword research is the first step towards product discovery. In this section, we'll show you how to find the products other people are searching for that are relevant to your offer.
Litmus test before you publish!
Trending what's popular on Amazon, eBay, and other marketplaces can help you decide what your customers are searching for. Are they looking for the latest gadget?
Find the highest-margin products you can
It's an old adage in direct marketing that you should start your search with related products.
For an opportunity to serve your client better C: By giving him or her a "killer" recommendation D:
Let's examine each of these strategies in more detail to see which ones are most likely to yield profitable results for you.
There are many options when it comes to setting up an online store. One of the best is using Shopify. You'll discover how simple it is to get up and running...
1. Go with your personal passion
It's not necessarily a disaster if you choose a niche based on your own interest, but it does put you at risk of being disappointed. If you have a good understanding of the product itself, plus an intimate knowledge of the marketplace, you can create and position a unique product that will generate huge profits.
When you are starting out, you must focus on getting your first customer. It is much more important to get the Founder/Market Fit right than to worry about any other aspect of the business. Once you've got that first customer, you can worry about all the other things that are necessary to make your business a success.
Here are 50 profitable websites you should check out. There are lots more where these came from! Here's another example of an overused word which can be improved by rewriting:
Then he had an idea... a really good idea... which was... to create a line of beard oils, soaps, razors and other products to help men grow beards and look good while they were growing them. Beards are a passion for Joe Polish. They're not just a hobby for him. He started writing about them because he knew other marketers were curious about the trend. In time, he built up such a large and loyal customer base that he decided to sell his products via Amazon. Soon after, he took the next step by creating a completely separate website exclusively for the sale of his Amazon products.
Another great example is Moorea Seal. She started her own skin care company, The Beauty Brains Academy, which eventually became one of the largest privately held companies in America specializing in the retail distribution of natural and organic skin care products. In 2011, after struggling with the idea of becoming an artist all her life, she decided to follow her heart and go for it. She started by selling her original paintings on eBay and then switched to Etsy, and now has a thriving business creating and selling quirky, one-of-a-kind jewelry.
She retired from design in 2012 so she could spend more time on her passions and concentrate on what she was best at. In June of 2013, Moorea Berchtold opened a store on Shopify.
The "Moorea Seal Shop" is a curated collection of unique and often one-of-a-kind products from artisans in the U.S. That highlight products handmade by artists. Every designer who has been selected by Moorea herself has something very important in common. They all have a "heart" as big as hers. That's why 7% of all sales profits will be donated to charities very close to her heart. Moorea Seal has had a notable success on many blogs and has been featured in several publications including The Huffington Post, Design Sponge, and Babble.
This is one of the most important related articles you'll ever read. It contains my secret website formula that will give you an instant flood of traffic and brand recognition.
2. Appeal to enthusiastic hobbyists
When consumers are passionate about something, they almost always buy whatever it is they are passionate about. In fact, when they are passionate about something, they will often pay much more than the "average" consumer. This willingness-to-pay is an important qualifier when evaluating the potential opportunity of any product, or line of products. For example, golfers are well-known for spending hundreds or even thousands of dollars on the lowest-priced golf product they can find that has a chance of helping them achieve their goal.
Research: Find the top 10 or 20 hobbies in your area. Note which ones are most popular. Are there any that are dead last? Why do people not pursue these less popular hobbies?
These benefits often include: Higher Levels Of Engagement And Loyalty With Your Brand! Enthusiastic customers are generally more involved in the industry and get more value out of the products they purchase. Here are a few examples: I hope these few examples have given you enough to work with and to make some valid comparisons for yourself.
3. Consider your professional experience
It certainly has. Working as a copywriter in the Direct Marketing industry for 10 years gave me an insider's look at some of the toughest markets to sell to and the most difficult customers to satisfy. If you have a unique skill or particular set of experiences, you are much more knowledgeable about a certain topic than the average person. Therefore, you should teach other people (by writing a paper like this for them) about the topic on which you are an expert. If you've got what it takes, this is an opportunity you should seriously consider. It's not about sitting behind a computer for hours every day. No. This is the real world. This is where the money is!
RetroSupply.com is an ecommerce website that sells high-quality digital content for graphic designers and illustrators. They have an amazing selection of stock photos, illustrations and other content created by talented people from around the world. After starting with nothing but a laptop and a vision, Dustin Lee quickly grew a profitable ecommerce business serving the needs of niche markets. By combining his passion for design, marketing and sales, he now runs Retro Supply, a multilevel marketing company specializing in selling high-ticket, digital products and tools.
4. Solve a customer pain point
Finding out what your customers want most is the most effective way to develop a product or service you can sell to them. Whether it's an emotional or physical headache, most people need something to dull the pain. That's why Tylenol is so successful. It provides instant relief from head pain. A great example of this would be the "quarter-life crisis" many young people experience as they come to realize they've been working their entire lives toward nothing but the starting gate of financial independence. They suddenly find themselves with a mountain of student loan debt, no job or career prospects, and an enormous amount of time before them in which to enjoy their success.
A brand that solves a pain point in the market is an example of an "Active" brand. In this case, Active Hounds are dogs who are trained to find drugs and other contraband in prison garb. After visiting other dog parks, the founders, Lucy and Zak, noticed that many of the dogs had very little (or no) interest in their toys. The owners kept purchasing more and more expensive toys, but their pets seemed uninterested in these "toys". This presented a major problem for the owners as they didn't want to be constantly repurchasing expensive toys which their pets didn't play with. Seeing all those dogs being so upset about their lack of toys, these guys created a line of ultra-durable dog toys. It didn't take long for K9 Magazine to realize that there was an enormous untapped market for doggy-related products. So, they decided to explore the opportunity and found the largest retailer in the world to sell their products—Amazon.com.
You should pay very close attention whenever you see customers complaining about an existing product. It's often because that customer has not paid attention to the details. Details like proper product selection, proper product positioning and, in many cases, other ways the product could be improved. Becoming acutely aware of the "honey-pot" opportunities for profitable product development that exist in everyday life could be exactly what you need to give you the boost you need to come up with your next big money-making idea.
5. Capitalize on trends early
Identifying a new trend is one of the smartest moves a new business can make. It gives you an edge on everyone else who is struggling to catch up. By establishing a strong position in the market early, you gain an enormous competitive advantage. You also protect your brand equity and create a fortress around your most valuable asset - your customer. Thanks to the nature of digital marketing, your PPC (Pay Per Click) costs are likely to be much lower and it's more likely you'll get long-term organic traffic from day 1.
Tool - Google Trends
Trends are much more sustainable. They may come and go, but a trend is something that is here to stay. It may be something new and shiny (like organic food), something old and familiar (like the family crest handkerchief), or something in-between (like "green" advertising). Whatever. The point is, if you discover a new or existing market that is already hungry for what you are selling, then you've hit a home run with a genuine "trend" product! A "trend" is something that fulfills an existing need in a new way. This means their demand will hold for much longer than a "fad.
Early to market with their cardboard VR headsets were Knox Labs. They may not have been the first company to market with their cardboard VR headsets, but they sure are the ones who got the most publicity and made the most money from them. Founder Tarren Bischoff had an "aha" experience when he discovered that the most profitable keywords for his website were the names of his family members. His initial sales pitch used only a few of these highly effective words, and Bischoff later discovered that by adding more descriptive words and phrases, he could dramatically increase website profits.
These are just a few ways to keep up with what's trending so you can seize opportunities as they occur.
Trending Topics: It's simple. You look at the topics that are currently "trending" on Twitter or Facebook. (It's like doing a Google search for the current "hot topics.") Or you can use a tool such as http://www.social-engineer.com/tools/trends.php to do a deeper dive and find out what people are really talking about.
You can use this tool for market research, to see what topics are currently in demand, or to get an idea of what might become a hot topic in the future.
If you're looking for an edge in today's market, there is no better source than Trend Hunter. They have been identified as the "world's largest, most popular trend community." Their data, AI and expertise will give you a real advantage in the marketplace.
If it's online, it's on Reddit. That's the "Front Page of the Internet." Post something controversial, like how you lost your "Tiger Blood" in a fight, and you'll discover how deep the fighting spirit runs within you. Check out the Hot News section for what people are talking about today.
6. Browse what's trending on online marketplaces
Even if you prefer to sell products on your own online store, you should still take the time to check out what's popular and trending on other marketplaces. You can learn a lot from observing what others are doing and copying (with modifications) only what you like. You can find out what people want to buy by browsing categories on sites like Amazon, Etsy, and Ebay, and checking out the most popular search terms used to find what's for sale. Here are a few links for your further edification:
Amazon.com's Top 10,000 Books, Music, Videos, Electronics, DVDs, Children's Books, and Anything Else You Can Imagine!
This book reveals exactly what customers most want from their favorite retailers... and then shows them how to get it.
"AMAZON MULTI-MILLIONAIRES"
Etsy most loved Etc. And then do a simple calculation based on the number of times the writer used the word "best" in each of
Etsy hottest sellers C: Amazon Best selling items D: Amazon hottest sellers E: Google search for "best seller" F:
This is a very informative book that explains exactly what makes a product successful on Etsy. It's great for both sellers and buyers of handmade products.
You will NEVER see anything like this again. Trending (or surging) on eBay happens about once every three months or so and it is truly a unique and amazing experience
Kickstarter is one of the hottest websites on the Internet. People using it to raise money for their creative projects, whether they're launching a business or funding a passion project.
On individual Amazon product pages, you can see the "Best Sellers Rank" to find out how popular an item is in its category.
If you want to get even more analytical, you can use a tool like SEMRush, which gives you detailed information about the sites (and specific pages) that are bringing in the most traffic. This will help you understand what products and topics are most attractive to your customers.
7. Research products with higher profit margins
Products with little overhead provide a low-risk way to get started because it's easier to attain higher profit margins compared to products that are more expensive to produce. You must also account for the resources needed to maintain your sales volume. If you don't do this, you are likely to be taken advantage of by lower priced competitors who haven't taken into consideration these other costs.
You've got to factor in not only how much it costs to create the product, but also how much it costs to promote, hold, and even ship… plus … how much it costs to maintain the fulfillment center where your orders are fulfilled. A true test of your marketing skills is to find cheap products that will generate a high ROI. Remember, light-weight items will be cheaper to ship. That isn't always the case. Some products sold wholesale are actually very expensive to purchase as a consumer. For example, let's say you want to buy some of the highest quality product on the market, such as the Hollywood Tape that has been featured in "The Jay Abraham Letter" and other videos.
If you want to learn how to do world-class research, this is the book for you. 1 is the same for any kind of research... but... doing world-class product research is not.
8. Read customer reviews on existing products
There's no need for you to have an existing ecommerce business to profit from this book. In fact, it was originally written for people who were just getting into the online business world... but...
If you have an established brick-and-mortar business, you can go to your local mall and peruse the J.Crew section. You'll find there's a whole 'nother world of products just waiting for you to discover them. Of course! There are always a few trends and interesting bits of feedback that can inspire you. But be careful -- don't let them blind you to the critical need to still do your own independent research. You should rely only on the hard data, not the noise in your head. Check out the most frequently asked questions section at the end of the FAQs for frequently asked questions. These will give you an idea of common questions and what answers are commonly given.
If you don't have a store yet, take a look at what other brands and products in the industry you want to explore. Then decide if those brands and products have received favorable customer feedback. If so, those brands and products are probably safe to invest in. Your "wishlist" feedback is one of the most important tools you have as a seller to make your business more profitable. By paying close attention to what other sellers are saying about their own products, you can identify opportunities for improvement that can make a huge difference in your bottom-line profits. It's easy to assume a certain product will sell well if it fits into a category your company already sells other products in. But that's just the first step.
If you don't know the specific market you should be focusing on, consider the overall market for that product category and then hone in on a specific demographic group and pay attention to the brands and products they prefer.
9. Litmus test before you launch
You cannot validate a business idea until you have actual customers. So, don't waste any more time wondering if what you are working on is worth pursuing. The first step is to simply get going and get started. Here is a summary of the seven main points discussed in this chapter: 1.
But, it's not enough. You must also find out if they are willing to purchase what you are selling. In this section, I am going to reveal the 3 critical questions you MUST ask when you are cold calling or emailing your leads. These three questions are: Great products will always find an audience. However, sometimes, the audience you are looking for is not yet ready to buy. It's better to have a great idea and not follow through on it than to have a great idea and not tell anybody about it. So if you've got an idea but aren't ready to invest heavily in it yet, do what I did. Minimize your upfront investment and test the market by building a landing page to promote your potential product, and running a few paid ads to drive traffic to it.
There are many factors that go into determining the success of your direct response advertising / marketing campaign. Any initial traction is good. It's like a first step toward eventual success. You may, at the very least, want to consider investing further in your idea. And remember... You Can Re-Edit Until It's Perfect! But don't overdo it.
10. Always be on the lookout
One of the most important strategies you can implement today is to always be on the lookout for new opportunities, no matter how seemingly irrelevant they may at first appear to be.
If an idea hasn't already taken root in your mind, it probably won't. You mustn't allow yourself to become overly analytical about a random thought that might or might not lead to a valuable ecommerce project. Always have a pen and paper handy to jot down ideas that come to you during the sales pitch process. You can find more detailed instructions on how to create a killer product idea in my new book called "The Copywriters' Handbook For Digital Publishing" which is now available at the Infodaddylight Bookstore.
11. Research products with higher profit margins
Products with little overhead provide a low-risk way to get started because it's easier to attain higher profit margins compared to products that are more expensive to produce. You must also account for the resources needed to maintain your sales volume. If you don't do this, you are likely to be taken advantage of by lower priced competitors who haven't taken into consideration these other costs.
You've got to factor in not only how much it costs to create the product, but also how much it costs to promote, hold, and even ship… plus … how much it costs to maintain the fulfillment center where your orders are fulfilled. A true test of your marketing skills is to find cheap products that will generate a high ROI. Remember, light-weight items will be cheaper to ship. That isn't always the case. Some products sold wholesale are actually very expensive to purchase as a consumer. For example, let's say you want to buy some of the highest quality product on the market, such as the Hollywood Tape that has been featured in "The Jay Abraham Letter" and other videos.
If you want to learn how to do world-class research, this is the book for you. 1 is the same for any kind of research... but... doing world-class product research is not.
12. Start your search with related products
If so, you should think about creating an informational website about that industry or product category. You may already have all the necessary ingredients to pull this off, and if you don't, it's something you can easily hire someone else to do for you. Look for related products or items that customers purchase together. It's an indication they have a common interest. If you find such a set of related products, you can offer a special package of two or more of them at a significant discount. If you have an established website, here's one very useful way you can use Amazon to help you sell more: Use the "Product Similarities" section to find similar products that are selling well on your site. Then, check out those products on Amazon.
A. Products customers frequently buy together
are grouped into "bundles." For example, a bundle of three books might be sold together as a package to save on shipping costs. Or, for example, a bundle of three videos might be sold together to create a package deal which gives the customer three free videos with each purchase of the other two videos in the bundle.
B. Other products that customers frequently buy
If you haven't decided what kind of website you want to have, but you at least know you want to sell something online, this guide will get you off and running. It's designed to cover everything you need to know to pick the right products to sell online.
C. Similar items that Amazon recommends
Review what Amazon promotes as similar items when browsing their catalogue for potential products. This helps understand what bundle or alternative variations you can include in your product offering. When doing your research learn from the biggest platforms in the world, you do not need to reinvent the wheel.
D. Related sponsored products
Identify any product listings on stores and marketplaces that you review where there are sponsored products shown, this means people are advertising and paying to get their products listed. Thats a good sign for us because it means that advertising for these products is mainstream, it means there is also competition. But we can still use this to help with research.
Which product opportunities will you find?
This is true for any business, not just ecommerce. It doesn't matter if you are a solo entrepreneur, starting a small business with your spouse or going into a start up with hundreds of thousands of dollars in funding. What matters is you are making the right decision. You need to make sure your ENTIRE business is built around high-quality products. This means everything from your pricing structure and your packaging to your website, FBA / FBM / FTP / and even your office space.
Hopefully, these ideas will get the gears turning and help lead you to a product people want to buy, and you are equally excited to sell. No one told you ecommerce would be easy and it is not, but with work and commitment it can be easier. 💚
How do you find the market potential of a product?
click to open
Is it by running ads and waiting for response? Or, is there another way? I'll tell you what I think is the best (and most under-utilized) way to find the market potential of a new or existing product... and... at the same time... create an incredible amount of FACT SHEET PROOF which you can use over and over to create other sales pitches.
How do you identify product opportunities?
click to open
How do you develop a prototype? How do you get it to market? This is an exciting time to be a part of the entrepreneurial world. Entrepreneurship can be a rewarding career choice. The rewards for an entrepreneur are great.
From controlling your own destiny to being rich, you can have it all. The challenge for this book is to help you get started. If you are just starting out, you will find that this book will give you the information that you need to become an entrepreneur.
What is product opportunity gap?
click to open
It's the difference between the value you create for your customers and the amount they pay to acquire your product or service. In other words, it's the difference between what your customers are willing to pay (purchase price) and what they are willing to do (terms and conditions). For example, let's say you sell a book for $100.
What are the stages of product development?
click to open
A question I am often asked is, "What are the five stages of a typical product development process?" The answer is simple: It's really only three stages. The other two stages are "thinking about" or brainstorming products and "executing" or producing those products. Let's examine each of these three stages individually.
1. Brainstorming Brainstorming is a creative exercise that is used to generate a large number of ideas. In the brainstorming exercise, instead of criticizing ideas, people are encouraged to build upon ideas and even critique them. Criticism of an idea is not allowed.
Instead, the only focus is on generating as many ideas as possible. Here are some tips for conducting a successful brainstorming session: * Tell people they will be rewarded for coming up with good ideas. * Tell people they will be rewarded for any ideas they have that are commercially viable. * Encourage people to give ideas to you (as opposed to you giving ideas to them). Give people the opportunity to "give you a gift" by contributing their ideas without fear of criticism. * Give people time to contribute. Don't rush anyone or criticize them for being slow. Give people time to think, to contribute, to critique and to build upon others' ideas. * Ask open-ended questions. Don't ask people to "think up" product ideas. Instead, ask people to "dream up" possibilities.
Topic Resources To Continue Learning