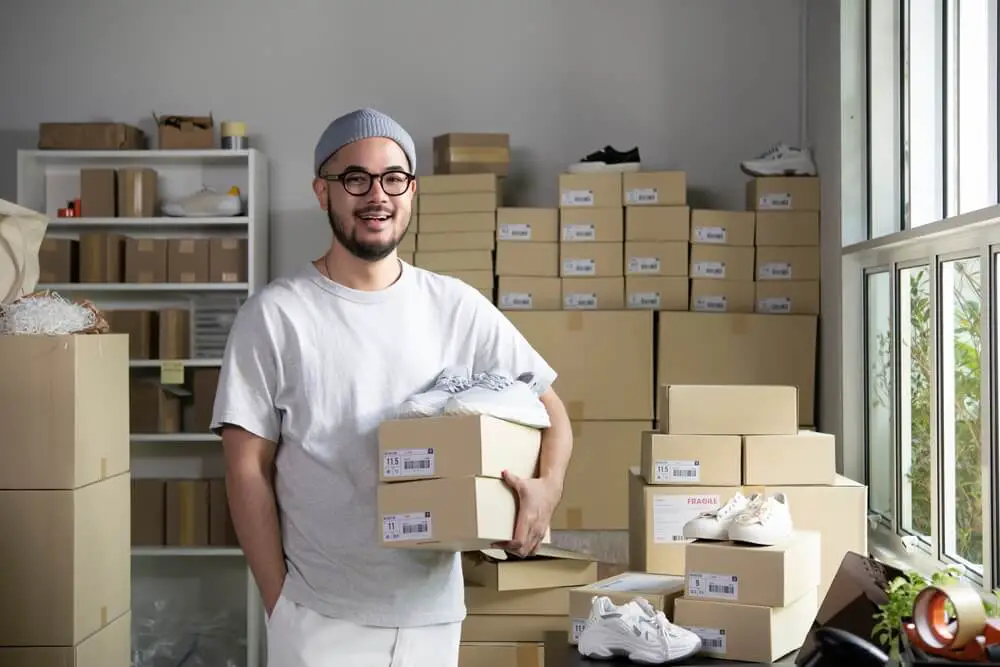 Australian Dropshipping Suppliers – Your Gateway to E-commerce Success
The e-commerce landscape in Australia is experiencing unprecedented growth, making it an exciting time for businesses to explore online retail opportunities. One critical element that can significantly impact the success of your e-commerce venture is your choice of dropshipping suppliers. In this article, we delve into the world of Australian dropshipping suppliers, why they matter, and how you can find the right partner for your e-commerce business.
(Note: We won't be discussing AliExpress or AliBaba in this guide. For information on using those platforms for furniture dropshipping, check out our AliBaba dropship guide).
Ive covered dropshipping high ticket furniture items before linked here – Dropshipping furniture is highticket sales
Australian Dropshipping Suppliers
As the e-commerce industry continues to thrive in Australia, businesses are seeking reliable dropshipping suppliers to fuel their success.
Importance of Dropshipping: In the world of online retail, dropshipping has emerged as a game-changer. It allows businesses to offer a wide range of products without the hassle of managing inventory, packing, and shipping.
This article shines a spotlight on Australian dropshipping suppliers, showcasing why they are essential for businesses looking to tap into the thriving e-commerce market Down Under.
What Are Australian Dropshipping Suppliers?
Dropshipping is a business model where you partner with suppliers to directly ship products to customers without holding inventory. Australian dropshipping suppliers follow this model but operate within Australia, catering to the local market.
Why Choose Australian Suppliers: Opting for Australian dropshipping suppliers offers several advantages. Firstly, it leads to faster shipping times within the country, a crucial factor for customer satisfaction. Additionally, local suppliers often have a better understanding of the Australian market, making it easier to meet customer preferences.
In this article, we will also explore the best Australian dropship suppliers for furniture both home decor and office furniture products.
Dropship Zone
One of our go to suppliers is www.DropshipZone.com.au they have one of the most extensive product ranges in Australia and are our top dropship supplier for small to medium sized businesses. They offer a wide range of products from home décor such as rugs, cushions, tables and chairs as well as accessories such as lighting.
Dropshipzone Australia makes It so easy to get started with them with no minimum order or monthly stock fees. They deliver FREE for most products to anywhere in Australia!
Dropship zone cater to both the consumer and commercial markets. They offer wholesale prices once you have set up your dropship account with them. If you would like to see what Dropshipzone.com.au has to offer, then take a look at their site.
Eternal Design
One of the other Australian dropship suppliers we recommend is www.EternalDesign.com.au They offer an impressive range of super high-quality furniture ranging from sofas, dining, beds and much much more with most of the furniture available for immediate shipping. Just like the other two suppliers they also offer free shipping Australia-wide and no minimum order is required.
Eternal Design is the choice for businesses that want to show off their commercial products on multiple sales channels such as Amazon and eBay. Eternal Design is a great option if you are looking for wholesale furniture that's both instantly recognisable and royalty free.
SK Designer Living
The second drop shipping supplier that we want to share with you is www.skdesignerliving.com.au . This is a very reputable supplier and we highly recommend them. They have a huge variety of products and are perfect for office furniture dropship suppliers. Based in Victoria, they service customers all over the world.
If you dig deeper into their product offering they also offer an array of products including furniture, lighting and accessories. They offer fast free delivery and great customer service. If you are interested in purchasing from this supplier then visit their website: www.skdesignerliving.com.au
Calibre Furniture
The first Australian office furniture dropship supplier we want to share with you is www.calibrefurniture.com.au We have used them in the past and get the job done. The deliveries were on time, there have been no issues with quality.
I thought that they offer some unique items that are not found everywhere else and worth adding to this list. If you are looking for different types of office furniture including storage units, cabinetry and desks. Based in Brisbane they offer a delivery service as well that allows you to pick up the furniture in-store.
The best thing is that they offer great after sales service and fast shipping.
How to Choose the Right Australian Dropshipping Supplier
Selecting the right dropshipping supplier is a critical decision for your e-commerce venture. Here are key factors to consider:
Factors to Consider:
Evaluate factors such as the supplier's product range, reliability, shipping options, and customer service.
Research Tips:
Conduct thorough research by reading reviews, seeking recommendations, and comparing supplier offerings.
Listen to any colleges, friends or acquaintances who are in the industry and actively dropship products, their insights could help play a significant role in helping you make an informed choice. I always suggest that you do your own research, everyone has different capital, skills and experience with dropshipping and business in general.
Benefits of Partnering with Australian Dropshipping Suppliers
Partnering with Australian dropshipping suppliers offers a range of benefits for your e-commerce business:
Faster Shipping: With local suppliers, you can provide faster shipping times to your Australian customers, enhancing their experience.
Customer Trust: A local presence builds trust with Australian consumers, as they prefer dealing with businesses that understand their needs and preferences.
Market Insights: Australian dropshipping suppliers often have valuable insights into the local market, helping you tailor your product offerings effectively.
Variations: Variations like "Dropshipping Warehouse Australia" and "Dropshipping Suppliers Australia" are directly related to the benefits of partnering with local suppliers.
Dropshipping Challenges and Solutions
While Australian dropshipping suppliers offer numerous advantages, businesses may encounter challenges. These challenges can include communication barriers, product quality concerns, or shipping delays. However, solutions like effective communication, due diligence in supplier selection, and clear contractual agreements can help mitigate these issues.
Success Stories
To inspire your e-commerce journey, we present success stories of businesses that have flourished by partnering with Australian dropshipping suppliers. These stories showcase the potential for growth and success when you choose the right local supplier.
Key Takeaways
In conclusion, dropshipping suppliers are the backbone of a thriving e-commerce industry in the country. Local Australian suppliers offer speed, reliability, and market insights that can be the difference between success and stagnation in your online business. By understanding the variations like  Warehouse vs manufacturer vs supplier vs vendor you can make informed decisions to boost your e-commerce success.
As you embark on your e-commerce journey in Australia and globally when you expand your reach, remember that the right dropshipping supplier can be your strongest ally. Take the time to research, evaluate, and choose wisely, and may your e-commerce venture thrive in the flourishing Australian online retail market.
I hope this was helpful and you picked up a thing or two. Thanks for reading.