How to Dropship on Facebook Marketplace & Groups Free
Facebook Marketplace is the Wild West of Commerce
This post is for people searching who are curious about promoting dropship products on the Facebook marketplace. Also for people who want to sell products to Facebook groups as a secondary tactic.
My partner has been cleaning up on Facebook's marketplace this last couple of weeks. She lists things we don't have any room for in our new house and a couple of hours later the item has sold. She's trying to show me how good she is by stacking all the money on our lounge room coffee table, it has gotten so high she put a paper weight on top of the stack to hold it down.
🤑🤑🤑
I've been dropshipping for a few years now and have sold products on a number of marketplaces. In that time, I've also seen many fads, trends emerge and then fade away into the sunset. One thing that I noticed about the Facebook marketplace is that its not so much trend-based browsing but more around the shopper themselves spotting good deals, buying everyday items and ease of use. This is great for dropshippers.
Today I want to break down the marketplace and group selling for you to show that anyone can do it. While it is still quite new-ish it's one of the most underrated sale channels today.
I'll show you what we have been doing with dropshipping products and how to position and promote the product listings in the Facebook marketplace.
Many people ask or encounter problems about how to use the 1st massive popular social media: Facebook, to get clients, sell their items, products or services.
For that, and from years of experience, I'll tell the secret formula for how to use Facebook for dropshipping activity (especially in this article).
By the way, and promise, you will find your condition in this blog. You can discover secrets formulas about anything about Dropshipping with or without ads, how to use social media to get your first customers, how to sell without direct sales methods, how to use Facebook not as a time-wasting place, but as a make more money, make a living place.
All that without any hard skills, without any massive research, without any huge budgets (from $0 to $100k budgets) because here we to talk to all types of needs and conditions.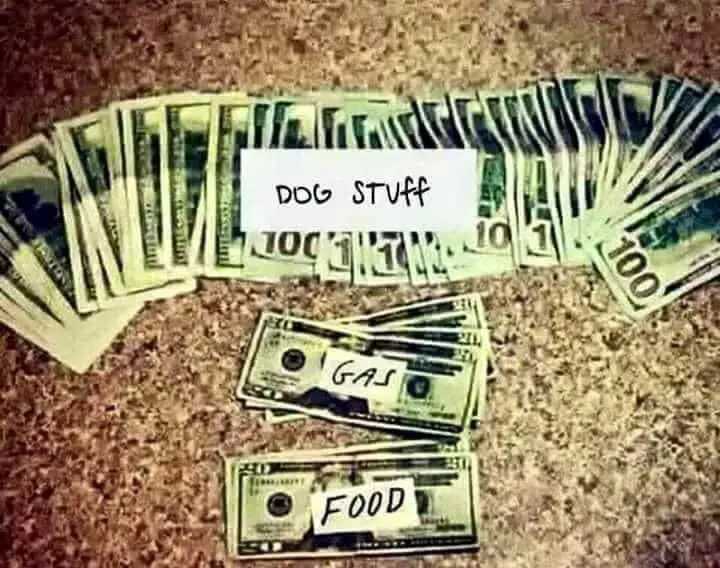 Facebook Marketplace dropshipping is one of the easiest ways to start selling products online. You can promote to anyone interested in the product category that you list, locally but even wider than your local areas. The location expansion is a new-ish feature that allows sellers to now ship products.
Here's how it works:
     1. Find popular selling items on websites like Target, Amazon, BCF and Walmart.
     2. List those items up for sale on Facebook Marketplace.
     3. Once someone buys it from us, we can buy it from Amazon or whatever site we listed it from but have them ship it directly to the customer.
And that's all there is to it!
Start by actually visiting the marketplace and ill link you to the start page here go over there after you read this article and start exploring the platform.
You must have a Facebook account, you can access Facebook Marketplace (even if you don't know it). 
That means Facebook Marketplace is completely free to use! 
When it was first created, people would only use it to sell items locally. The new expanded seller location opens up a world of new opportunity. You now have the ability to ship worldwide but I would say start in just your state and then after you have runs on the board (sales) you can expand and sell products to your country.
1- How to use Facebook for Dropshipping
Facebook marketing for Dropshipping is different on any social platform.
It's all about how you see things, how your mindset of business and marketing is.
How to Dropship on Facebook Marketplace & Groups? you have to do this 3 things first :
Search and choose the product that you will sell and you think it valuable for your customer.
Search and detect your ideal customer: how he treats things, how he thinks, where he is located, where he go, what he likes, what's he doesn't like, and what're the baits attract him.
Search and choose your supplier and how he deals, how you will pay him and how he deliver and ship items.
These points are the basics and the preparations of our blueprint before using Facebook or any other platform to your Dropshipping activity.
– The Formula to use Facebook for Dropshipping (Step-by-Step):
The Formula: How to Dropship on Facebook Marketplace & Groups Free (Step-by-Step)
(The Preparation) :
Download the best, clear and real multimedia files (photos, videos, checklists,…): You can find them from your supplier item's page or from reviews of people who are used the item.
Gather concise product information: Like features, pros, cons,… in a separated file.
Create a new product page on your store: (this will work if you have your own website store, marketplace store like eBay, or even though you haven't a store you can use your Facebook store created from your fan page.)
Write some marketing messages to convince your potential clients: It will be used in the description of your future sharings.
And/Or Join specific groups (if you have an organic and free marketing strategy): Where your Ideal customer exit.
And/Or Join Facebook Business (if you have a paid marketing strategy) to benefit from many features: Like professional Ads Manager, audience insights, multi-stores and pages easy management…
Tips & Tricks for Dropshipping on Facebook groups strategy:
Join competitors groups: to know how people react there,
Join Groups through your profile account, but also with your fan page,
Add people from your competitors' groups: this allows you to get in front of your ideal and potential customer,
Use multiple active accounts to not abusing Facebook rules,…
Tips & Tricks for Dropshipping with Facebook ads strategy:
For Facebook ads, the trick is to learn how to make ads, and how to minimise costs,
Test multiple ad copies is the key to find the best performing ads with low costs.
These simple steps are the preparation for your Facebook marketing for your Dropshipping store and activity.
So after we've created the basic and principles things, now is the time to grab customers, get attentions, aware your audience.
In this article, we will focus especially to get sales for free and organically.
Insight: My guilty pleasure is buying home workout gear from Facebook marketplace where I overstack my home gym. But I never pass up a good deal on free weights or weigh bars and plates.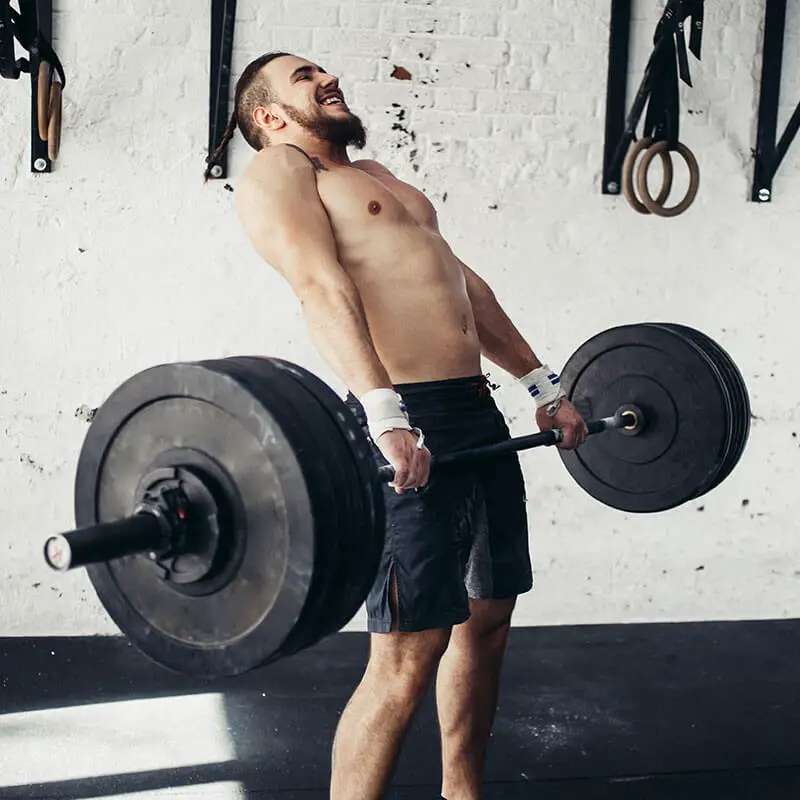 How to start, How to Dropship on Facebook Marketplace & Groups Free 2020 without ads
Here we pursuit the method that you will take as your formula to get first, new and/or more customers for your Dropshipping store activity.
Follow these steps below:
Dropshipping Using Facebook groups
Dropshipping using Facebook Marketplace
How to use Facebook Groups on Dropshipping (the new tune Formula)
The Direct Method: Dropshipping from Facebook groups:
The direct method means to sell items directly in your targeted groups allowing share items, products and services.
In this case, your messages and posts will directly note the product, the solution it offers, the problem it solves, a list of their features and characteristics and the price you make.
Upload your ad copies: photos and videos with a special offer and/or special description.
Share it in many groups in your target.
React with people asking and commenting.
Tips & Tricks for Dropshipping on Facebook groups:
Don't abuse your sharings,
Don't treat Facebook groups as a robot, use them as normal human behaviour,
Difference your messages,
Test many messages and many multimedia: use separately photos, videos or GIFs
Test many types of posts: like photos carrousel, stories, polls, …
Analyse which posts work and which not,
Contact people interested in your product,
Give some promotional gifts, free stuff, discount coupons,
Don't make your main goal is "Sales" because you will treat people machines, not as humans,
Focus on solutions your product offer, not on prices,
Do some urgency to your potential clients to let them react quickly,
Don't share links if group rules don't allow: this wat will make your client comes to you (to know more details),…
The Indirect Method: Dropshipping on Facebook groups:
This special method will :
Prevents you from going after the customer,
And instead, make him comes to you.
Another special advantage for this way: it helps you to build :
Build a long term strategy,
Build an audience and followers,
Grab organic traffic for the future: that avoid you do the work every time you launch a new product,
Build a brand that will help you to scale your business and customers future empire.
The 7 Steps to dropship using Facebook Groups :
Think out of the box,
Make your messages informational, not commercial,
Make content on how to solve the problems your product solve,
Make multiple kinds of content: photos, texts, videos,…
Make How-To content,
Share, react,
Analyse, react and edit periodically your blueprint/strategy.
Tricks & Tips to do and Not to do for Facebook Groups Dropshipping's indirect method :
Think out of the box,
Don't sell, help instead,
Make content fresh,
Make content from different perspectives,
For the How-To content, it's very simple to get this kind of content (follow steps below)
To get attractive content and How-To content, it's easy:
You can create content from searching video tutorials and blogs posts: on how to use your product and how it solves problems.
You can summarize the content of other video tutorials to quickly edited video capsules,
Also, you can resume blog and vlog posts in short written checklists (people love this)
How to Dropship on Facebook Marketplace (Free & Paid)
My best, fast and secret method to get customers for free from Facebook is Facebook Marketplace, Why?
1- The way that new or old Dropshipping marketers can and should do is Facebook Marketplace. Why?
Because of the huge traffic flows there,
Facebook Marketplace visitors are the same people in the Facebook website or app: because it's a part of a category of the website/app,
The type of clientele circulating there are interested in buying items,
Customers there are warmed and aware of buying and have the ability to buy,
Facebook has a perfect targeting structure: it targets the best products for the best customers.
Facebook Marketplace works locally: so you can target your local area or even other areas.
Facebook Marketplace works without a specific or needed store,
Facebook Marketplace works with negotiation: you submit your items, people say them and contact you directly in Facebook Messenger as clients. They could demand to negotiate prices, so get ready for that.
11 Steps & How to do dropshipping on Facebook Marketplace :
Go to the Facebook app,
Go to the Marketplace side (category),
Click "Sell"
Choose the type of your product (item, job,…)
Write a Title of your product,
Choose clear photos,
Choose your area,
Choose the category of the product,
Tip the price of your item,
Write features and details in the description block,
Click "Submit" and wait for messages (as soon as possible on the same day)
Insight: Facebook marketplace used to only allow local sales for people to connect and buy & sell in their area only. After some feedback about strangers coming to peoples homes the expansion to allow shipping and postage were seen as a safer way to grow the platform adoption. Now we can ship products worldwide.
Tips & Tricks on Dropshipping on Facebook Marketplace:
a1- What to do if you don't get contacted in the next 24 or 48h :
Relist the product using other photos,
P.S. Facebook robots detect easily the duplicated photos, so try to change or resize them with a new nomination,
Change the right category of the product,
Relist the item in a new area region,
a2- What to do if you get contacted by many customers:
Chat with them,
Make them more comfortable and confident,
Always ask them opened questions to succeed the buying decision,
Give them discounts if they ask you,
Charge them low shipping fees,
Give them the shipping time information exactly,
Give them more and more pieces of information and especially more real photos (you can take them from your supplier item page or from their photo reviews, also ask past customers to give you photos)
Ask them for confirming the order: by calling you, or contact you through WhatsApp,
Ask them the shipping necessary pieces of information: Name, exact address, phone number,…
a3- What to do if you want to scale your Dropshipping business in Facebook Marketplace:
4 things To scale your Dropshipping on Facebook Marketplace you have to do this :
List more and more versions of your item,
List new items from other categories,
Test new areas, new categories, new products,
Promote your listing: Facebook allows to promote easily and launch ads to reach new and more targeted people,