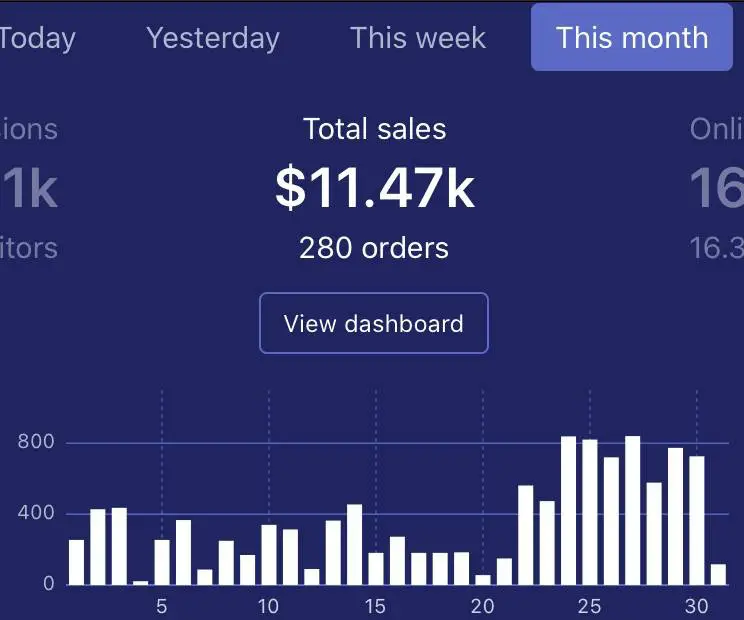 Ecommerce Business Blueprint: How to Build, Launch, and Grow a Profitable Online Store
How to start a successful ecommerce business
Great website design, customer support, and high quality product image make an ecommerce store great.It's a combination of these three things working together that makes an ecommerce business great.
You need to be able to decide on your brand's unique voice. What makes a business successful is not only sales but also brand engagement and loyalty. You must know what medium your buyers are on and reach them by way of organic or paid mediums to get their attention.
Ive found creating content that speaks to the customer on several levels to be the best investment in growth.
Your brand needs to have people who match these buyer types:
People who will buy the product today
People who will buy the product tomorrow
People who will buy the product next week and
People who will buy the product at the end of the month.
Every ecom brand needs sales and people who will buy in the coming days. One way to combat this constant need to fill your sales funnel is to look into a subscription model for your ecommerce store.
What are the best eCommerce business ideas?
The best eCommerce business ideas is the one that will provide you with a lot of repeat customers, a tonne of money thanks to your FAT profit margins also it will be easy to run and nothing will ever break. Some of the most popular eCommerce businesses are selling cosmetics, apparel, and health-related items. I really like beauty and fashion as well as home and garden for my own portfolio of stores.
Ideally you must have a product to offer to someone who needs it. The best way to brainstorm product ideas is by problem and solution matching. Ive used this many times to find the problem and the solution that I can provide a product that solves the problem. This reduces friction because customers are searching for the problem solving product.
I also feel that for beginners starting with products that are lightweight, easy to use, smaller than an average LCD TV is the best way to start. Your first store should be easy to manage and allow enough opportunity for you to continue to create product sets and bundles. High demand, low competition product categories do not exist everything has competition but you can look at the opportunity within the categories when its your first store.
Keep your shipping costs down by using smaller lighter products.You can reduce any need for customer service dedicated resources if the product is simple. Any profit you can save is better in your hands right? of course it is.
What are some tips for starting your own ecommerce store
1. Find a niche that you love and can be passionate about.
2. Choose your products carefully and focus on what you know well.
3. Start with a limited selection and slowly expand your inventory.
4. Build a brand around your niche that stands out from other brands in the industry.
5. Work on making sure you have quality customer service and good prices.
6. Focus on marketing through social media and other channels to build your following.
Also noteworthy is the shipping logistics costs, profit margins and customer deals like free shipping. If you can make good deals with suppliers here you will increase your profit margin considerably.
How to build your website for your online store
This question is about how to build your website for your online store. This article will provide you with some helpful tips and tricks on how to do that. Choosing ecommerce hosting platforms like Shopify can make setting up your store easy. Choose a theme that suits your target audience and prices that reflect the success you envision.
Naming your business something memorable will guarantee people remember your name. Always test your website to find bugs but also to put yourself in your customers shoes. If you find something hard to understand or you cant do something with ease you just found a problem on your website.
Alleviate any additional steps needed for the process of buying something online.
What are the most important tools for a successful ecommerce business?
You can find my list of TOOLS located here for most of what I do online there is a software or an app that shaves time off me manually doing it and gives me 200x more insights than I can see manually.
Domain: every website starts with a domain name. The address that people can find your store is critical to the success of your online business.
Email: You must be using professional emails when asking people for money. You will be processing payments, refunds, customer service and should be using a email address that matches your domain. This is a must have. Something like @nike.com.au if you owned Nike.com.au
Website Platform: The place that hosts your store. Most people will opt for Shopify or WordPress for their stores with some other platforms like BigCommerce, Wix or Squarespace. Really I believe its Shopify or WordPress as the real players in the market no one else is close.
Shopping Cart: You must have a shopping cart to make sales. There are a number of shopping cart types but if you use Shopify or WordPress this is taken care of with their CMS functions. WordPress works with Woocommerce and Shopify has its own cart built in.
Products & Collections: These products and collections will be what generates the interest from the buyers. Your products are singular items within a category or collection of similar product types. My Reebok Hoodie is a product within the Hoodies collection of the Nike store. The Hoodie collection sits within the Mens collection of the store.
Fulfilment: You can dropship products by using a merchant to do the fulfilment or you can use a fulfilment option like a 3PL or Australia Post type example that handles all fulfilment for you. This is the best option for getting products shipped faster. COVID set the world into a spin and shipping and delivery times have been out of sync ever since.
Competitor Research: Critical to know what they are doing, who they are and what opportunities are available to you. I like to use a host of tools to do this and you will find them on the TOOLS page of Click Bucks site.
Marketing: To really get started selling you need to be marketing your products online. The goal is to market your products the features and benefits to people who need them. Running ads, sending emails, posting social content or creating personas to promote product deals to is all going to help build momentum for the brand.
Business Operations: Every successful brand has some solid backend business process and systems in place to handle the scale of orders, sales and inventory every single day. Key things to note here are these people can help take the weight from your shoulders from team management, site management, revenue and logistics down to marketing. This role helps take you out of the frontline and helps you work on the business.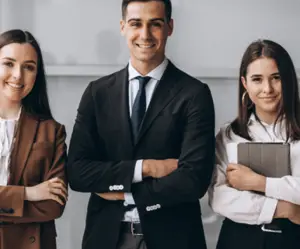 Some ways to market your ecommerce business
Some ways to market your ecommerce business:
There are many ways to market an ecommerce business. One way is through advertising on search engines like Google Adwords and Bing. The other way is through social media advertising.
In order to run an ecommerce business, you need a website that can be found on search engines like Google or Bing. The best place to get a website is through a web hosting company. One way to find a web hosting company is to ask friends or family members who have websites and see if they would recommend a certain one.
– Develop a social media presence: It is possible to grow your business by having an active social media presence. This is because you can build a loyal customer base by connecting with them on their social media platforms. It is important to use your social media presence for your business.
– Be aware of trends: You can grow an eCommerce business by being aware of what the latest trends are. This is because these trends are likely to influence what your customers want. It is also important to keep up with the latest technology, so that you can provide your customers with new and exciting products.
Starting an ecommerce business in Australia
Starting an ecommerce business in Australia can be a challenge. There are many factors that come into play, including the local market, which means it is important to do your research and plan carefully.
There are many factors that come into play, including the local market, which means it is important to do your research and plan carefully. The cost of starting an ecommerce business in Australia is high, and the profit margins are also low.
You should carefully consider the market before launching your ecommerce business in Australia.
Setting up your eCommerce business can be done with a minimum viable model.
How do i sell my ecommerce business in Australia?
The process for selling an Australian ecommerce business is fairly straightforward. The key to success is selecting the right buyer. When you're looking for a buyer, start by researching their industry and not just their company. You'll want to know what other companies they're in competition with, and how many employees they have. Ideally, you'll want to find a buyer that has an abundance of cash, is looking to grow, and has a strong track record of success.
When selling an Australian ecommerce business, the buyer should be someone in the industry. This will help you find a broker or private buyer within the industry when you are ready to sell your ecommerce business.