How Affiliate Marketing Works For Beginners
One of the most common questions I get is around the success rate of the affiliate marketing business for beginners. The worrying thing I hear when I dig into these questions from beginners is that they tried it and IT DIDNT WORK. This was enough of a roadblock for the people to give up. I cant hear this and I want to help people understand its routine and its commitment to build momentum.
Here are the most common things beginners have been doing:
Try to do too much too soon
Applying advanced tactics as a beginner
Stuck in the planning and never doing
Working on the site once a month
Not using the keyword research
Not doing keyword research
Posting content once a month
These are just the tip of the iceberg for what people are doing that is causing them to spin their wheels in the sand and NOT get any traction building an affiliate business.
Learn Affiliate Marketing Tactics here.
Why the Affiliate Marketing Business Works
I use affiliate marketing tactics to promote products and offers and to build a business I am proud to be part of.
The motivating factors for me are:
To promote products and offers
To work online I really enjoy this
To build my email list
To help people make better choices
As a creative outlet
To try new technology and software
You will have your why and you know what works best for you. I don't do this for the money. If I was focused solely on the money I would get bored when I had the money and my business I worked so hard to build would not fulfil me anymore.
Get the tools you need to start an affiliate marketing business right here.
You should be focused on a target that is not money orientated. It should be something you need/want and think is achievable in a time that you can dedicate to grow the business step by step.
Now how these business work is affiliates will market and promote products, services and offers of other businesses. When people click and engage with the promotions and make a purchase the affiliate is rewarded with a commission percentage.
Where can I find affiliate networks?
You can read this guide on affiliate networks.
The networks I like to use are:
ClickBank
Share A Sale
CJ (Commission Junction)
JVZoo for software
and Many more just type in Google search "affiliate networks"
You will need to apply to join each network before you can access the merchant offers.
You should have a website set up as a start. Then some form of business documents like your ABN, LLC or whatever business setup you choose.
Some networks want to work with affiliates that have traffic and some experience but you can circumvent that problem by having a business plan and being responsive to the signup emails.
If you do not have the business basics setup I do suggest you step back and arrange your business documents and formation before applying for these affiliate networks. This will save you a lot of time.
Get my FREE notes about starting an affiliate empire here.
There are many affiliates who do not take the time to form an actual business when they start out. This causes great headaches come tax time and just for organising your own accounting.  The admin side of the business is not glorified it is boring it is repetitive and way overlooked. Getting all this setup is hard work.
However, to successfully make money with affiliate marketing online, a considerable amount of effort must be put in. Some basic skills are necessary to become a successful affiliate marketer. A website is helpful to this end. In addition, it is strongly recommended to prepare a product review of the product. This will help the visitor to choose the product if he/she is interested in buying it.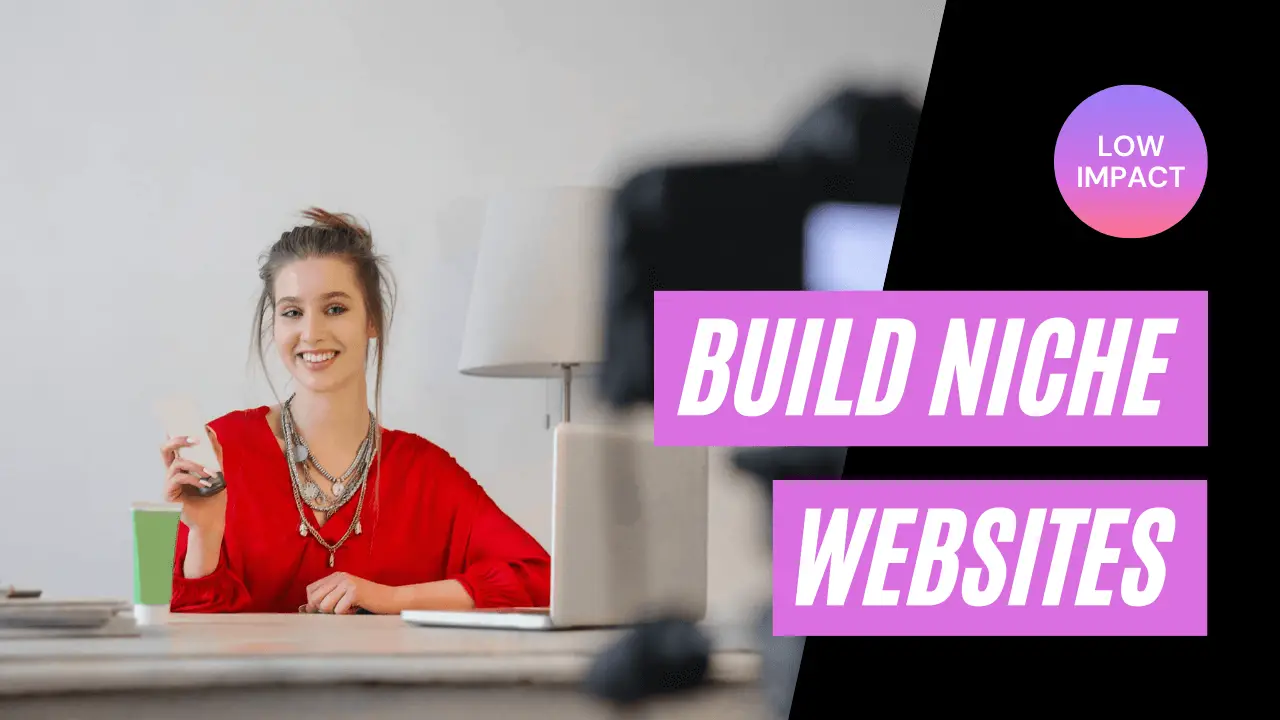 How Do Affiliate Marketers Use Websites?
The website is the place of business. The function is purely to be the point of engagement for the readers. This might sound very basic but the website is not the main moneymaker although it is.
The website should host the core content library for the niche but is not the only content hub to be used.
My website helps me by:
Using pop up to build my list
Using forms to build my list
Hosting display banners to drive ad revenue
Hosting content with affiliate links
Mentioning social platforms for live videos or other content
Be the target for any backlinks and mentions
These are my main points that I want to focus on building the business.
The website itself is your place of business but it should also be the place you help educate and inform readers. Using your website blog to provide affiliate focused content for informational and transactional content is ideal. Blogging works really well for affiliate marketing and even better if you can humanise your blog.
Your goal should be to provide helpful informative content so readers can trust your word and make an informed decision to click or leave your page.
How To Get Success With Affiliate Marketing
I put it down to messaging and connecting a problem with a solution. I wrote a guide on how to use messaging in your sales offers to get better results.
That plus adding a human element to your niche site helps improve the trust factor with readers that an actual person is behind the business.
With all the internet scammers out and about it can be hard to win the trust of cold audiences. To do this you will need a site theme, Get a website theme here and branded feel to the site. You will also need to put your face on it or an avatar if you want to remain out of sight.
The type of website you should create for successful affiliate marketing is entirely up to you.
I am big on branding and theme being a big part of phase 1 of my niche sites. I want the reader to immediately see and feel that something is happening with the website and someone cares about it enough to make it look decent.
This is not hard it's basically a logo with matching colours throughout the website. Creating a theme throughout each page. I select a font early on for headings, titles and body content and for any special alerts or headings that all matching page by page. This helps create consistency
I think it is important that you have a well-designed website with user-focused help or problem matching information and content. I want to craft content that can entice my visitors to click on the links to the products I am promoting and make a purchase.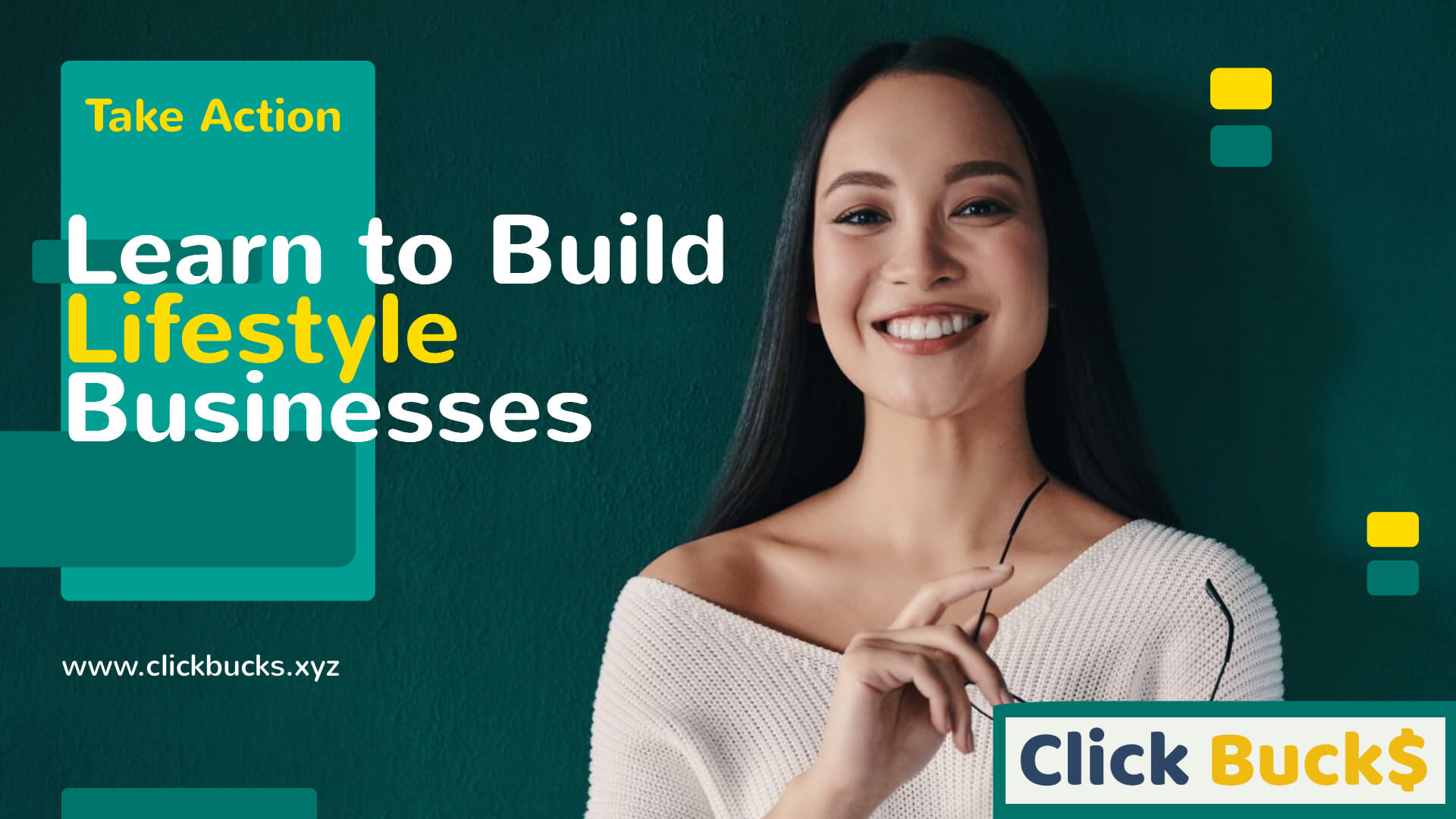 How To Get The First Affiliate Referred Sale
The biggest hurdle for me was making that first roller and believing that this type of business worked. I was not convinced at all and was ready to give up two weeks in. But persistence and routine are two of my defining traits and here we are now.
I completely believe in affiliate marketing as a way to build a business. 
What I had to overcome was two parts of my plan. 
The Selling and asking for the sale
The Fact that people were into my stuff
Point 1 - being comfortable asking for the sale and effectively selling the product with my sales copy. I've sold hundreds of thousands of dollars of physical services before to big organisations and government bodies but I had never sold to someone I was not in a room with, so selling online required a different approach. 
The truth was it didn't I just had built up some ideas in my head. Actually, I recommend you check out Noah Kagans $1 coffee challenge if you have a similar issue, in this, he asks random people to give him $1 to help get over the fear of selling and asking for money.
This is a great idea and it works because you can give that $1 right back it's just the mechanics of asking for it that you need to be confident with.
Point 2 - Secondly I could not believe that people out there online would ever find my stuff or be interested to click and read it or buy from my link. Wow was I wrong the internet is a big place and people search for all kinds of things at every hour of the day. Do not underestimate the people factor.
When you get better at keyword research and understanding your website monitoring tools like Google Search Console and Google Analytics you can really dig out some nuggets to use in your content marketing.
Now how do you get your first affiliate commission?
I would research a niche and find some potential interest. Don't go too hard too long in this bit because we need to review its financial viability.
Then once you know the niche or at least the space you want to play in head to CJ.com or Share A Sale, ClickBank.com etc and join those programs.
Once setup start searching on the vendor marketplace for your niche and what offers are available. 
I like to qualify the offers by the following metrics:
Payout amount 10% or higher
Sale price of the offer between $40-$100 (or higher)
Reviewing the provided assets and description for detailed info I can use
Sales trend data if they do volume or are stagnant
Looking at the reviews of the product and seeing if it has regular reviews (active interest)
When I have at least 6 offers that are fitting this baseline review I move forward and start building the campaign for promoting these items.
This then helps form the base for your keyword research and market research because you have the exact product detail. You may in some cases get a ready-made research kit from the merchant that has their BI of what sells best and who to target. These are big time savers.
From here its all about getting something up on your website. You must have something live to promote the offer.
A quick dirty starter pack looks like:
Create content at least 1,000 words
Create unique graphics at least a header and some product images
Tracking of the pages you build and any link clicks so measure the effectiveness
That's the super quick throw mud at the wall and see what sticks. You can always come back and pretty it up and optimise it later. First you want something up right away.
From here you can promote the pages by:
SEO'ing the crap out of the pages
Building backlinks
Sharing them socially
Using paid ads like Google or Pinterest
Email newsletter updates
These are the quickest way to get people on those pages. The key is getting a starting dataset of what works and what doesn't. You must have tracking on the pages to get this.
But when you have the data you can start to see if it's working or needs more polish. You should see at least 1 sale by now. If not its time to focus on the page that doesn't have any sales. Go to work make it beautiful and user friendly to read and scroll through.
I am hoping that you can apply some of the tactics you learned in this article to your other affiliate programs and pages. The point is that you don't have to keep failing if you know what to do and how to do it .
This is the single most important thing you should do in your affiliate marketing journey is to start something fast and review o later. You can learn from your mistakes.
Can Beginners Make Affiliate Money?
Yes, they can but it comes with some commitment to stay the course.
For a growing number of people, running an Internet business has been a good and solid way to make money from home. Why not? You're home with a computer and access to the World Wide Web; you have talent and skill. You've got all that is needed to capitalize on a new business. So why won't you?
Because the Internet reaches the far corners of the Earth, it has led out its Cater buyers and sellers. It has taken folks who are otherwise hard to find and draw them to sites that converse over common ground. It Isn't Rocket Science...And it isn't days. You need very little technical skill to discover ways to make money from home, from myriad creative sources.
All you need is to discover an area of interest that several other folks seem to have an eye on, and then encourage them to link to you. Is that what you call rocket science? Affiliate marketing is a veritable mystery to most people who ventured onto the net for the first time. Affiliate sales programmes are veritable mountainous summits where commerce cannot exist without avalanche speed. Yet what is it that you really need to succeed?
Affiliates Succeed with SEO
Before you start your work, you need to read and understand about SEO or search engine optimization. This is the process of optimizing your website for search engines. You will have to build your site with the keywords you have selected as well as other related keywords.
Locate the right keywords, write useful content and build backlinks to your site. The quality of content is extremely essential for getting a higher ranking in search engines. Blogging is another option.
You can set up a blog on your own. It is not very hard to do. You have to understand how blogging works and have good writing skills. Most of the writing skills can be learnt from other people, but there are also a lot of extremely useful tutorials on the internet that can really get you started.
Once you have set up a blog, just write regularly about the product you are promoting. Be consistent. Routine is your friend here, Google loves fresh content and lots of it.
I like to start any new affiliate niche site on long-tail keywords. Going long tail helps get some quick wins in Google. High intent and low search volume mean not as many people will be targeting these keywords making it easier for beginners or new sites to get a hold on them.
Don't buy Internet marketing products in the belief that this will be the solution to all your problems. Affiliate marketing is one of the best ways to make money online but other marketers know this and target the newer recruits. Shiny object syndrome or course whores as they are known are a huge money shot for other affiliate marketers. You should pick one course only and stick to it. Hopefully, it helps and you get what you need from that course. Just don't bounce around and waste time on 20 courses at once it gets you nowhere.
You need to have the determination to succeed and put in a lot of effort. Honestly, if you follow the above suggestions, you will succeed.
How Affiliate Marketers Build Revenue
It isn't sales only, it's about relationships and networking. I could write the best darn copy on the internet but it won't get me half as many sales as if I was plugged into the right network with the right people promoting my content.
So a secondary focus needs to be building relationships for the continued survival of your new affiliate business. Having 1 sale is great but now we are focused on building regular sales each week.
To build revenue you need a diversified stream of sales channels.
I like to build relationships with my merchants I find on Share A Sale or CJ etc. If I can drive them large amounts of traffic that result in sales why cant I increase my commission percentage so that I can make more doing less.
Instead of having a 20% commission for a sale what if I can negotiate a 35% commission? that would be even better and now I need fewer sales to make nearly the same.
This is a no brainer.
Your ability to promote other merchants' stuff will decide whether you make a lot of money or not. So you need to promote not just the merchant's page, but the product as well. If you do your job as best you can, the sales will come automatically. Phew!
Like any other business venture, if you want to make it big, you will also have to invest in the latest knowledge and skills to improve your chances of making a killing the commissions.
That's one way to get better revenue streams when starting your affiliate business.
Another method is by being active in communities, forums, events and even piggybacking on other peoples success by commenting in their video section, or blog comment sections.
Online communities: Think Facebook groups, Pinboard groups, Linkedin groups and those type of places people often ask questions and seek answers. If you connect the dots for them they may follow you or send you a DM. Then you help educate them and share your link with them.
Forums: There are no better places than forums for Q&A type exchanges. Think Reddit where people ask for help or solutions and then others provide answers and links to helpful resources. You want to be that helpful resource and the link that was shared. This is an art form in itself.
Events:I am not the event guy but these are the places to be networking, sharing, connecting and building relationships to grow your following and options market. It's not a bad idea to exchange emails with someone or follow them and DM them after a meetup. You should build a special page on your website just for this or build a landing page for it so it's a different experience when someone meets you then looks you up. Think about it :)
Blog / Video Commenting: This one I really like, its hard work but it can help cement you as an authority until you get your own podcast, YouTube channel or another medium up and running. You find already created videos or posts about the topic you target and comment on the post or video about how helpful it was or extend on the tactic that was used so you sound like you have version 2.0 of the tactic. This can be a very rewarding tactic but it needs to be done in moderation and with some integrity as you are piggybacking.
Despite all the above I still highly recommend making your website the place to be and sprinkling the SEO magic dust over it so it gets found online.
The key to being successful at affiliate marketing is to create websites that are useful, attractive and informative. Affiliates should design their websites with the sole aim of building a brand that helps people solve problems by connecting the problem the reader has with a solution featured on your content site.