We are going to be using our blog as A marketing tactic to grow our list and audience size. This allows us to create a following and platform for which we can then promote offers and services to said audience.
Most online businesses work like this
1 Visitor ready to buy
2 Visitor reads your blog clicks your link buys thing
3 Completes purchase
4 Not much else happens
5 The customer fades away into the background
This Business Model is broken
-Cannot survive without more leads
-Is doomed leads stop coming in
-Cannot maximize leads
-Leads are "private" and short term
-Your leads are super limited, rarely maximized nor ever maximized, and they do not stick around
-Not good for your blogging businesses growth
The key step missing in the above business is the email capture. You need that email so you can remarket to the audience over and over again.
Just like what Im going to do right here.
Fun fact the above method works. There is no hidden games or agenda I told you what I was doing and then did it. No usual smoke and mirrors that you dont fully know what you just signed up for.
Some Bad Examples
-Sign up now ……….
-Join my newsletter……….
-Subscribe…………
Lets Build Your Blogging Business The Right Way
This is how we should be building our business through the blog site.
P

Visitor lands on your page

P

Visitor reads web page they are interested in

P

You then email them about a second offer or related item

P

You give them something of value for free

P

You start building trust, authority and rapport with list

P

List engages with you more and takes action on your recommendations
If you follow these steps you will see a shift to a positive cash generating email list. Thats one way that we make money blogging.
Trust, faith, and interaction
Grow in engagement
Start to see the trajectory of success.
Just engaged audience who helps you make sweet online money. 
There are some added bonus to building a blog business:
I like blogging, but I do it for the edge it gives me

When you get enough readers (easy to do in a years time) your brand fans do your selling for you

Business is ALWAYS growing
The more audience and email list you have the easier this online thing becomes. Its strength in numbers and letting the compound effect take action.
The easier it is to get massive attention and use that attention to build trust

Smart Passive Income, Search Engine Journal, Marketing Profs, Book deals etc

You will never get random sites to just send people to a sales page, its super easy to get them to go to a blog post though
Blogs Play The Long Game
They take time to build and get the momentum that you need to be successful online. Plus Google needs time to position your blog in the right category in its index. This all takes time but if you dont add content or dont improve your site as you go the momentum does not build.
At the start it will be a little slow. Once you get that first bit of momentum you will be able to build on that with more ease. Google starts giving you a few free passes and ranks your site for keywords that people actually search for. This provides an audience, the audience fuels the email list and the email list is your money maker.
Blogging as a business is a great revenue generator:
EVERYONE buys, they are just rarely have the desire too. Blogs capture them and give them the desire too

Buyers need something special to hit PEAK zero resistance buying state

Blogs make your business attractive beyond what your selling, and then create interest in what your selling

 
They just plain work if done right
Build A Business Looking at 1-3 Years Ahead
One of the mistakes I see with students here is that the mindset is to build my blog for what I need today right now. This is wrong and Ill tell you why, I want you to think of your business in 1 to 3 years time and what that looks like for you.
The reality is you wont see much momentum for 6 months unless you haul ass and work relentlessly. This business should be a lifestyle business and not a working 16 hours on my blog type business.
Why I look at the 1-3 year plan:
Planting the base of what will be a huge SEO success

This is not blogging coaching (aka utter bullshit), it is coaching on how to leverage as many tools as possible for epic SEO success

Start from simple practices
This also paves the way for my niche selection and blog category.
Making SEO Services? Aim to make a blog for SEO's, goal is high traffic and mass relevance

Aiming to sell to a certain niche? Make a blog with free training and information in that niche, goal is less traffic, but higher relevance

My 2 cents, make a hybrid so you can market to both kinds of people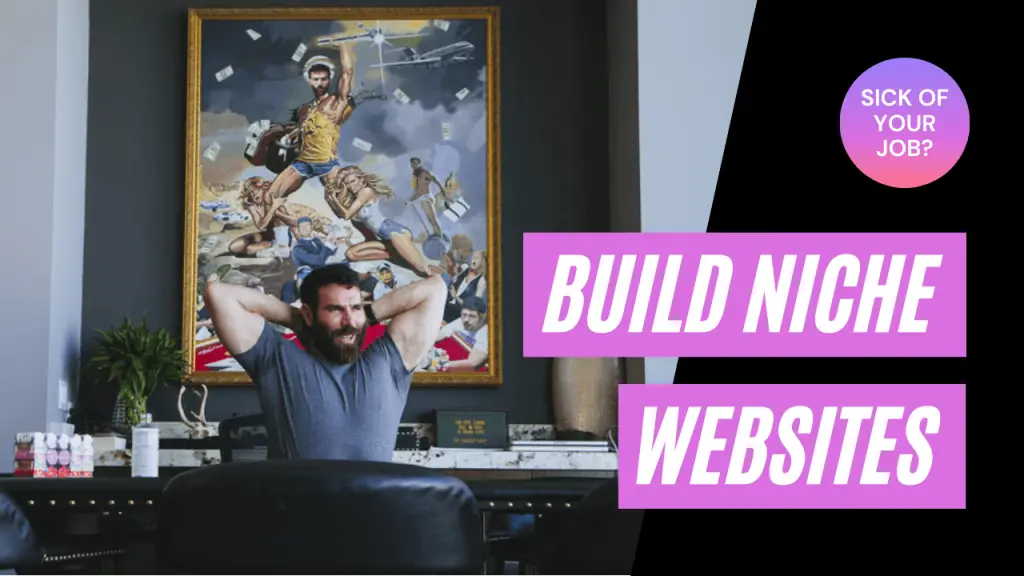 How To Setup Your Blog
You will need a couple of things to start the blog. You will also need to have a vision in mind of what you will build and I mean the structure, the theme colours, logo and then the tone of the content and images.
My barebones goals with the ClickBucks blog is:
#1 Goal is to help people grow businesses online

Get people to subscribe to my email list

Build something thats fun to work on and a creative outlet

Create content that evokes thought and tackles peoples problems

Avoid the slimey lambo mansion marketer type look and feel at all costs
I think Ive done this with the time I allocate to this project and everyone reading this right now is like "yea dude we love this blog". Thanks guys you rock.
To start your blog you will need the following Items:
P

Create a domain name



Buy your domain name

h

A theme for your blog

i

Forms for your website lead capture



Images Video and other media for branding

l

Content lots of content
The short list is above and each point could create its own novel so I made a quick start guide to starting a blog here.
Now your blog needs at least 3 main atrractions that will be where you focus your efforts and send people to. These could be a newsletter, a feature article or learning pages that have offers and deals.
Other Types can include:
-Case Studies of a particular thing you did or are doing
-If writing about web design, focus on the exact codebase, design principles, or anything you used to get web design success, give it all away freely
-If writing about a niche focus on simply teaching what web design for clients is and laying out all the benefits
-Want to aim for about 3 posts laying out step processes to helping your target audience
-The 10 reasons why most businesses fail, cut their income in half, etc because they miss online marketing
-The essential of do it yourself web design guide
-Do it yourself guide to setting up your own web design client hosting platform
These feature points are where you will focus your efforts. You will need to have lead capture on these pages and some form of monetized widgets or cals to action. This is how we start getting you paid.
The home page needs to have something that stops people scrolling and makes them read it. Your elevator pitch on a page.
-The most important thing when you start out
-Create an essential thing they need to continue learning, have a pop up opt in, have opts in on top right corner of site and at the end of posts. Links inside posts
-After opt in, video (or text) explaining how they are getting it, what it is, and what to expect
-Get even more if they like your brand
-(Big secret to how to build websites in 3 days or something like that)
Join People Who Are On The Same Journey
My list has reached 10k readers and I have seen several readers go on to create very successful businesses online. It all starts somewhere and this could be your somewhere. My emails are short, sweet and to the point and I'd like you to join me on my journey online.
Best Sources For Free Traffic
We need traffic to at least test our blog conversion. This is a great way to know if we are onto something amazing that will change the world or we just built a steaming ple of monkey crap.
The test traffic can be very insightful. We can learn about the visitors and their actions. 
You should have installed Google Analytics on your website to monitor user behaviour. There are plenty of guides on how to do that try google for a guide how to set it up.
Best Free Traffic Sources For Testing Blogs:
-Forums (Specifically for web designers)
-Niche forums
-Niche industry publications (super easy to do)
-Warrior forum buy/sell boards (more on this later)
-Niche fan pages (super sneaky) Large groups
The niche fan pages is a sneaky way to get traffic it works even better if you own the page(s). Think about that for a minute, should you invest time buildingniche relevant fan pages to attempt to control your traffic sources or is it easier to just pay the page owners for some publicity? thats a time vs reward questions for you to answer.
Once you have tested the traffic and understand that things need to change or things worked better than expected you can move to real traffic.
First:
Did you get any engagement with the test traffic?
Yes – move on to next paragraph.
No – look at the design of the blog, look at the structure or look at the content something needs to change for better engagement. Read the blog here for tips on creating better messaging, optimising conversions and building sick websites.
"When you pass the free traffic test you get to play with some real targeted traffic and build the blog. As you build the audience numbers the really cool stuff starts happening. People will email you for advice or sponsorship or feature publications. This is when you can start to actually see the impact that your blog has on people. I really enjoy building businesses that impact people, it provides such a positive feeling".
Getting Your Blog Feature/Guest Posting
-Huge way to build authority
-99% of the time done wrong
-General media the way to go at first
There are specific ways to do this that get solid results. 
-Pay attention to what is hot in SEO and then just offer to right about it
-Pitch stories, not your blog, case studies, how you made money, etc etc
-Mail every few days (most of the time it is missed)
-Look at what someone wrote about and offer extra insight OR the offer for a follow up posts
Example outreach script for guest posts:
(If you can put in a subject : Did You Miss This, (First  Name), FWD: SEO Writer ETC
Hey _______
I happen to be an expert on X (Author, head of X niche, authority in this)
I noticed your readers on this post (link to post) were very interested
in  x, y, and z
and could possibly give you some high quality information.
Here are some writing samples/work samples below 
Looking to hear back from you!
Emails: What to send to your subscribers?
The first email is crucial to determine the relationship status of you and your list. If you oversell they unsubscribe, if you overdeliver you look desperate. There must be a middle ground.
Also this is quite important.
If your blog site is serious you must carry that across into your emails. You cant have a serious blog but then be sending gifs and emojis in your emails it doesnt relate to the audience. If you are in a fun niche yes send gifs memes and emojis.
The first email you send should connect the email with where the person gave their email info, for what and what is this email about, then once covered who are you or save that to the 2nd email.
A typical email after a subscribe will look like this.
-Here's your stuff + just to let you know I will be sending you a bunch of free ways to improve your business
-Subject : (Name) Case Studies Shows How We Did This Wild Thing
-Link to blog – Using like lockers within posts
-The download is here 
-Thank you subscriber email
Thats all I have for you here Ill come back and update this post with better details for you and some more scripts to fully build out the blog site, the PR pitches and the overall blog content planning.
Its been fun I really enjoy writing about building businesses so if you have a specific niche category or style of blog you wnat to see me write about email me at [email protected] and Ill write it up for you. Thanks for reading. Peace!
How Do You Become An Affiliate Marketer? Really its quite easy you build up a website that you intend to use for the hub of the promotion and then apply to the affiliate networks that you wish to join. There will be some requirements on your side for each network byt...
read more